TV
Shim Hyung-tak, serious marital fight with Saya "I can't control it because it explodes even in small things"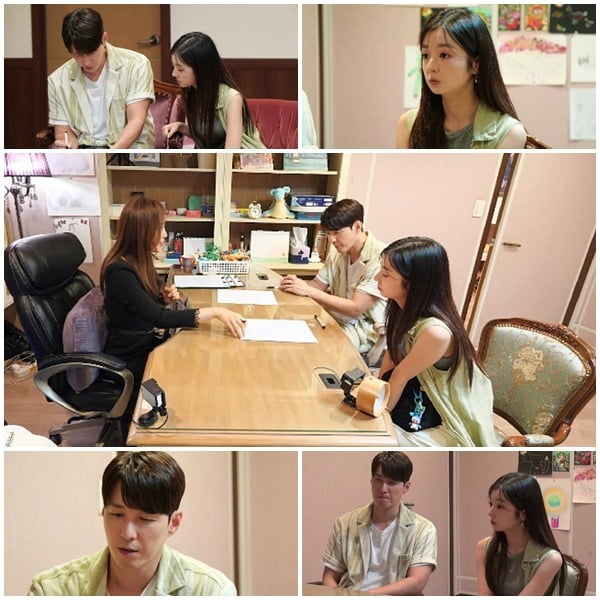 Actor Shim Hyung-tak reveals the worries and pains that he has been hiding so far through 'Couple Psychological Counseling'.
In the 78th episode of Channel A's 'Men's Life These Days - Groom's Class (hereinafter referred to as 'Groom's Class'), which airs on the 23rd, 'new groom' Shim Hyung-tak and 'Japanese wife' Saya Hirai, who stopped by a psychological counseling center in the early stages of marriage, will be revealed.
On this day, Hyung-tak Shim and his wife usually stop by the center to receive 'couple psychological counseling', which is rare in the early days of newlyweds. The counselor in charge of the two praises Hyung-tak Shim as "a man in the top 1%" and then asks, "Why did you come?" Shim Hyung-tak answers sincerely, and Saya, who has learned her husband's true intentions, is moved even though she says, "Oh, it's difficult."
Then Shim Hyung-tak's 'independent counseling' begins. First of all, the counselor asked about the worries between the couple, and Shim Hyung-tak said, "There was a time when Saya tried to endure alone without saying anything even though Saya infected me with corona. I'm curious because I didn't express the story in my heart." At the same time, Shim Hyung-tak said, "I think the reason we fought was because of me. Even a small thing explodes alone, and when it explodes, you can't control it. Emotions come out at night, and then Saya is surprised," he confessed, making the studio cast feel sorry.
Shim Hyung-tak, who has been supported by his wife's dramatic marriage story and lover, is interested in what the worries and wounds he has hidden deep in his heart are. You can check it out in episode 78 of 'Groom's Class', which airs at 9:10.
Reporter Tae Yuna, Ten Asia youyou@tenasia.co.kr