TV
Kim Sook exposes senior comedian's abuse of power, "I gave him 100,000 won to run cigarette errands"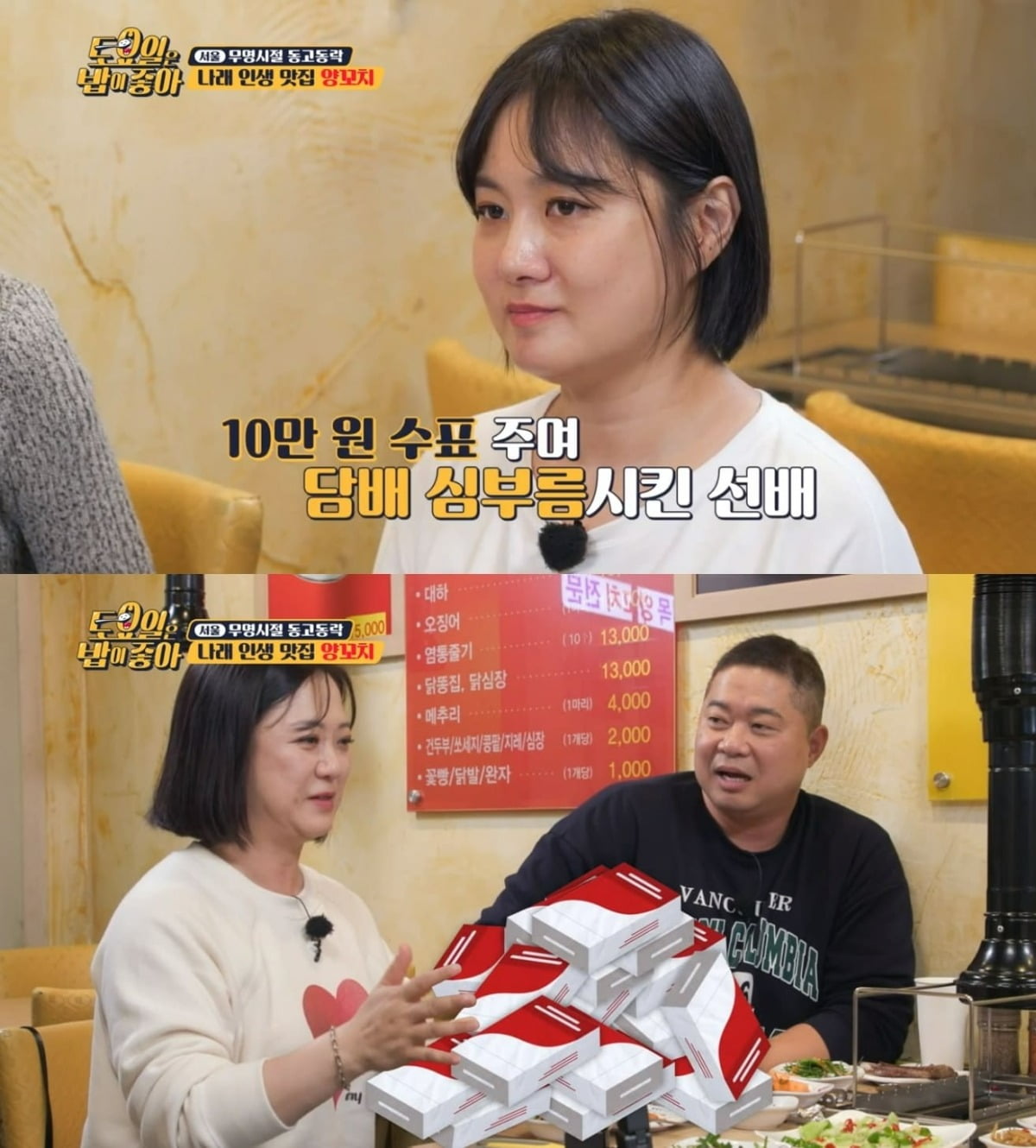 Tobabz's eldest sister Kim Sook, who went on a 'true' favorite tour of Seoul in search of the best restaurants of all time, revealed the story of how she became a legendary junior among her seniors.
In the special feature 'Restaurants in Life in Seoul', which aired on T-Cast's E channel 'I Like Food on Saturdays' on the 18th, the Tobobz's favorite restaurants in life that thrilled the listeners were revealed.
The main character who started the schedule at 10 a.m. was Hibab. Hibab received a lot of praise from the members for introducing the famous soy sauce crab restaurant of 'Rich Sister' Pak Se-ri, whom he had always been close with.
In particular, Hibab, who was a soy sauce crab nomad, revealed that he settled down after finding out about this place and was surprised by emptying 5 bowls of rice from his first meal. Park Na-rae, who had a smaller portion than Hibab, also ate more than two bowls of rice and was impressed by the taste.
The second restaurant in life was selected based on Park Na-rae's recommendation. This lamb skewer restaurant is located near my former home, and is a restaurant where both tears and laughter were shared during the poor and difficult days of obscurity. Na-rae Park carefully recommended the menu to the members and was heartbroken as she watched her Tobabs colleagues enjoying a delicious meal.
Watching Na-rae Park tell a story about lamb skewers, Kim Sook recalled the early days of her debut. Kim Sook said about the unfair situation, saying, "A senior told me to look him in the eye and say hello to him, saying he was insincere when saying hello. So from the next time, I greeted him with my eyes wide open and looking at him face to face, and he scolded me again for making eye contact."
Kim Sook then said, "There was a senior who was a bit obnoxious. He gave me a check for 100,000 won and made me run an errand for cigarettes. After looking at the people around him, he bought 100 packs. Cigarettes cost 1,000 won back then," devastating the scene. Park Na-rae, Kim Sook's junior, said afterward, "He was a legend on KBS at the time."
After listening to Kim Sook's amazing rookie days and tasting old-time food, Tobabs plans to continue their journey to find the next member's favorite restaurant. 'I Like Food on Saturdays' airs every Saturday at 5 PM.
Taeyuna, Ten Asia Reporter youyou@tenasia.co.kr