TV
Kim Tae-ri and Ra Mi-ran's 'Jungnyeon' leave MBC and go to tvN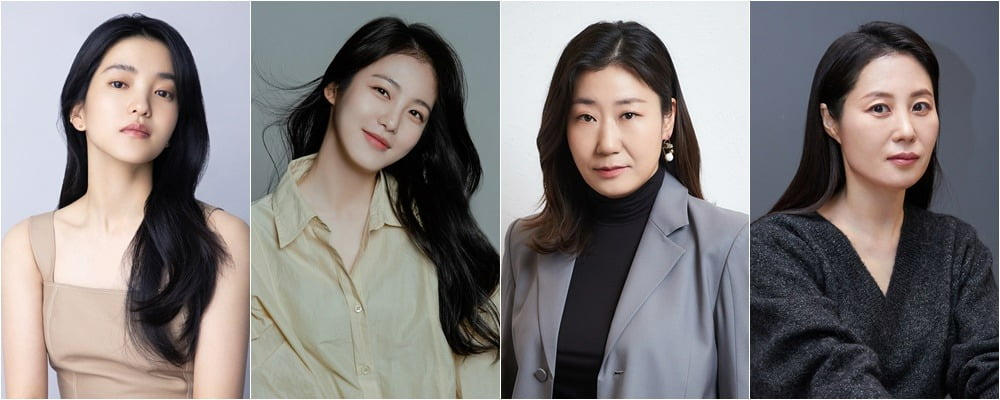 The drama 'Jungnyeon', which was originally scheduled to be broadcast on MBC, has been confirmed to be broadcast on tvN.
On the 17th, tvN said, "The drama 'Jeongnyeon', based on the Naver webtoon 'Jeongnyeon', which was completed in popularity with fresh material and excellent workmanship, is coming to viewers through tvN. Kim Tae-ri, Shin Ye-eun, Ra Mi-ran, and Moon So-ri are starring. "The cast has been confirmed, and director Jeong Ji-in of 'Red Sleeves' will direct, and writer Choi Hyo-bi of 'Into Your Time' will take charge of the writing, and we will begin full-scale filming with the goal of broadcasting next year."
'Jeongnyeon' is a work that depicts the growth and growth of Jeongnyeon (played by Kim Tae-ri), a girl born with a gift for singing, right after the Korean War in the 1950s. 'Jeongnyeon', which is based on the Naver webtoon of the same name, combines the fresh material of Yeoseong Gukgeuk (a branch of Changgeuk that gained great popularity around the Korean War in the 1950s, with all roles played by women) and a solid foundation that has already proven its box office power. Due to the story, it attracted a lot of attention even when news of its production was announced. In addition, director Jeong Ji-in, who won the 'Producer of the Year Award' at the 34th Korea PD Awards for 'Red Sleeves', is in charge of directing, and the brilliant casting of Kim Tae-ri, Shin Ye-eun, Ra Mi-ran, and Moon So-ri is attracting attention.
Kim Tae-ri gives a passionate performance as 'Yoon Jeong-nyeon', a pansori genius girl who came to Seoul alone from Mokpo to become a Gukgeuk actress. Kim Tae-ri, who has shown off her outstanding acting in each of her appearances in the movies 'The Handmaiden', '1987', 'Little Forest', and the dramas 'Mr. Sunshine', 'Twenty-Five-Twenty-One', and 'Ghost', is known as the real-life muse of the original webtoon. . Accordingly, attention is focused on Kim Tae-ri's performance, who will embody the character with perfect synchronization.
Shin Ye-eun is expected to transform into 'Heo Young-seo', a self-proclaimed holy bone among holy bones, with strong skills in singing, dancing, and acting, as well as a family background, and is expected to form a passionate rivalry with Jeongnyeon in the drama. Expectations are rising for the presence of Shin Ye-eun, who has been recognized for both her acting skills and star quality by winning the New Actress Award at the 2nd Blue Dragon Series Awards for her role in the Disney+ original series 'Third Person Revenge'.
Ra Mi-ran plays Kang So-bok, the director of the Maerang Theater Company, who possesses cool charisma and a bossy personality. Known for her all-round acting ability regardless of genre, including the movie 'Honest Candidate' series and the dramas 'Reply 1988', 'The Gentlemen of Wolgyesu Tailor Shop', 'The Miracle We Met', 'Bad Mom', and TVING's original 'Cruel Intern'. Expectations are rising for the charismatic performance that Ra Mi-ran will show.
Moon So-ri adds strength with a special appearance. Moon So-ri plays the role of Seo Yong-rye, a retired mother who raised her child alone while putting her past as a genius singer behind her. Moon So-ri, who has shown off her unrivaled acting skills in numerous works such as the movies 'Peppermint Candy', 'Oasis', 'The Affair', and 'Three Sisters', and the dramas 'Health Teacher Ahn Eun-young', 'Queen Maker', and 'Race', is immersed in the play. It is expected that more will be added.
'Jeongnyeon' is scheduled to air in 2024.
Taeyuna, Ten Asia Reporter youyou@tenasia.co.kr