TV
Jo Yi-hyun, "I'm drawn to cuteness, the double life character is three-dimensional"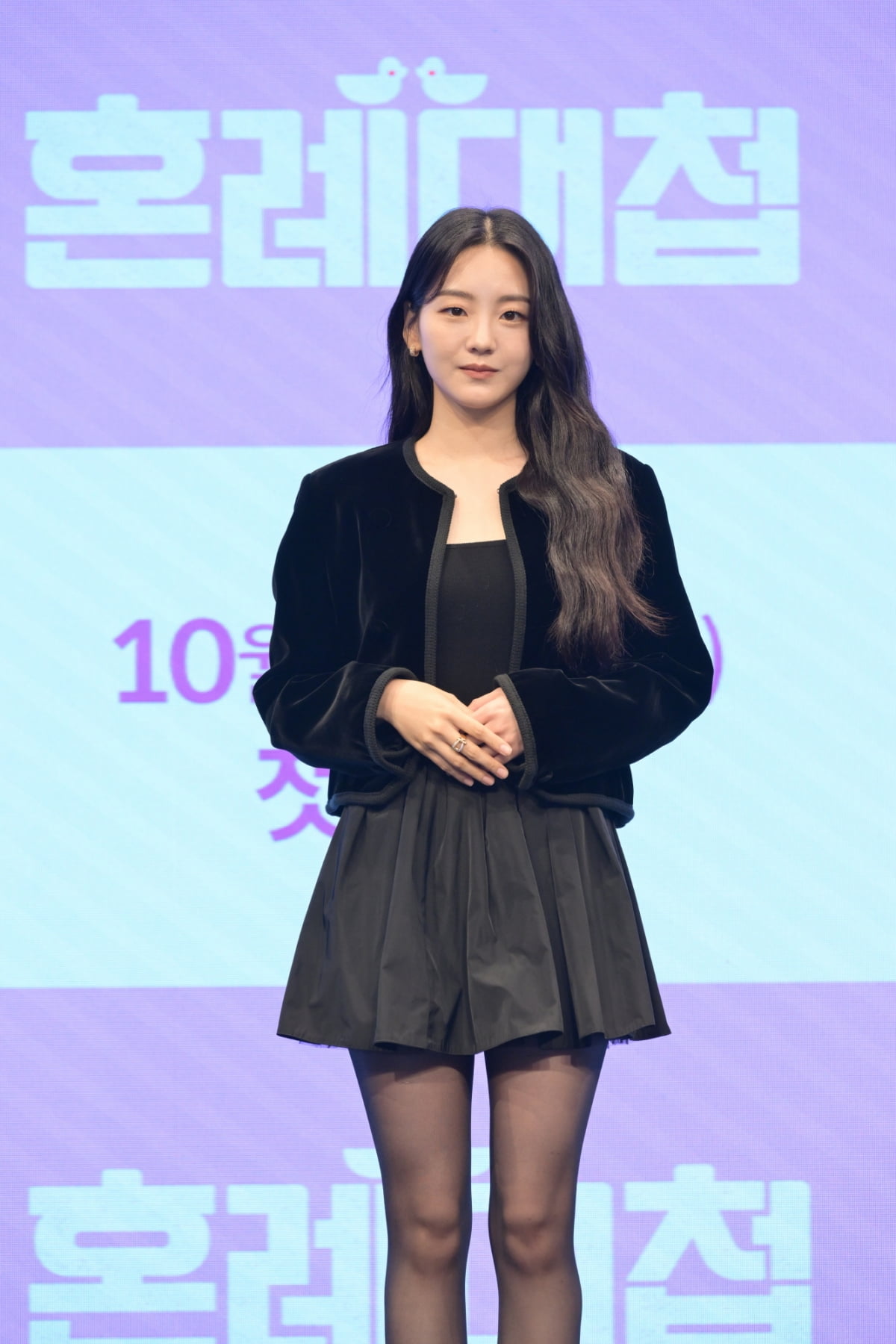 Actress Cho Yi-hyeon revealed the reason why she appeared in the work.
On the afternoon of the 30th, a production presentation for KBS2's Monday-Tuesday drama 'Wedding Battle' was held at The Saint in Guro-gu, Seoul. Director Hwang Seung-gi and actor Rowoon Jo Yi-hyeon attended.
On this day, Jo Yi-hyun said, "My husband passed away not long after we got married. After that, he secretly acts as a matchmaker outside the house. Filming was more fun than difficult. I changed my makeup, clothes, and hair to look like someone else. "It's like two roles, but in the end, it's Sundeok, so I'm doing it with joy," he said.
He said, "I was attracted to a double life. The characters are all three-dimensional and cute. I'm a person who is attracted to cute things, so this caught my eye right away. Very cute. "Please give us a lot of interest," he said.
'Wedding Battle' is a matchmaking comic melodrama about the struggle between Sim Jeong-woo (Ro-woon), a Cheongsang sire, and Jeong Sun-deok (Jo Yi-hyeon), a Cheongsang widow, during the Joseon Dynasty, who engage in a 'wedding battle' between a virgin and a miner. 'Wedding Battle' will be broadcast at 9:45 pm on the 30th.
Ryu Yae-ji, Ten Asia Reporter ryuperstar@tenasia.co.kr