TV
Jeon In-kwon woos Kim Soo-mi without knowing she is married.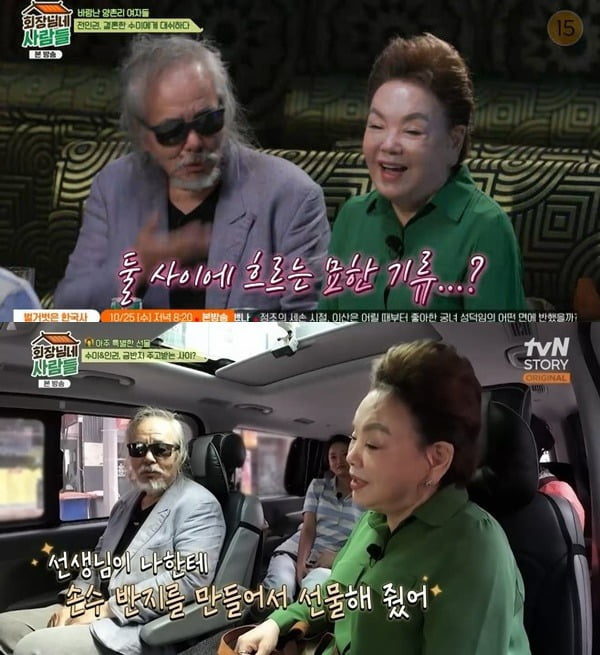 Singer Jeon In-kwon revealed an anecdote about how he fell in love with Kim Soo-mi without knowing she was a married woman.
Jeon In-kwon appeared as a guest on the tvN STORY entertainment show 'The Chairman's People', which aired on the 23rd.
On this day, Kim Soo-mi, Kim Hye-jeong, Jo Hana, and all the women from rural villages in Yangchon-ri declared a housekeeping strike and went out to a live cafe to get away from housework and farming. Here they met Jeon In-kwon, who came as a guest. As soon as Kim Soo-mi saw Jeon In-kwon, she hugged him with joy and asked with tears in her eyes, "What should I do?"
Jeon In-kwon and Kim Soo-mi met on the tvN entertainment show 'Sumi's Side Dishes'. Jeon In-kwon expressed his gratitude, saying, "Kim Soo-mi sometimes sent me food. I also appeared on cooking shows. I was shy, so it was hard for me to go on variety shows, but it was fun." He continued, "I watched 'Power Diary' even before I became a singer. I almost looked it up. "I'm excited and happy to meet those people in person," he said, expressing his fanaticism.
Kim Soo-mi showed special affection, saying, "I listened to Jeon In-kwon's song yesterday with earphones on," and "If you ask me who I like, I say I like Jeon In-kwon."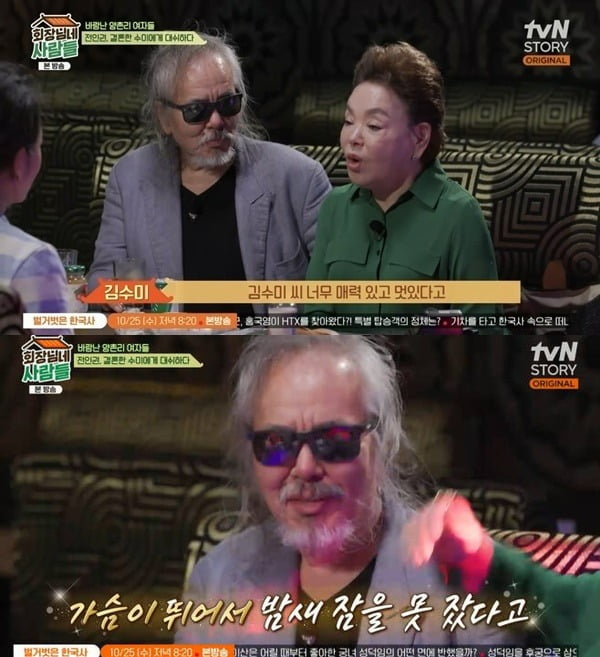 Kim Soo-mi also said, "Can I talk about this?" and "I did a program with Jeon In-kwon 5-6 years ago. After it was over, he told the writer that he didn't know I was a married woman and that he was so attractive and cool and asked him to meet her. 'My heart was pounding so hard that I couldn't sleep all night. "They said that was the case," he said.
When Kim Soo-mi asked, "That feeling has changed now," Jeon In-kwon said, "No, it's the same. I really liked 'Pastoral Diary'," giving a heart-warming message.
Kim Soo-mi then handed the perfume to Jeon In-kwon, saying, "This is a perfume I really like. I'll give it to you, teacher," and said, "Think of me every time you use it." Jeon In-kwon revealed that he also received a watch as a gift, saying, "I have a good watch."
Kim Soo-mi also revealed, "The teacher made a gold ring for me and gave it to me as a gift." Jeon In-kwon was embarrassed and said, "It was gold. I didn't make it."
Taeyuna, Ten Asia Reporter youyou@tenasia.co.kr