TV
Seo Dong-ju "Intermittent fasting, one meal a day, weight loss from 67kg to 51kg"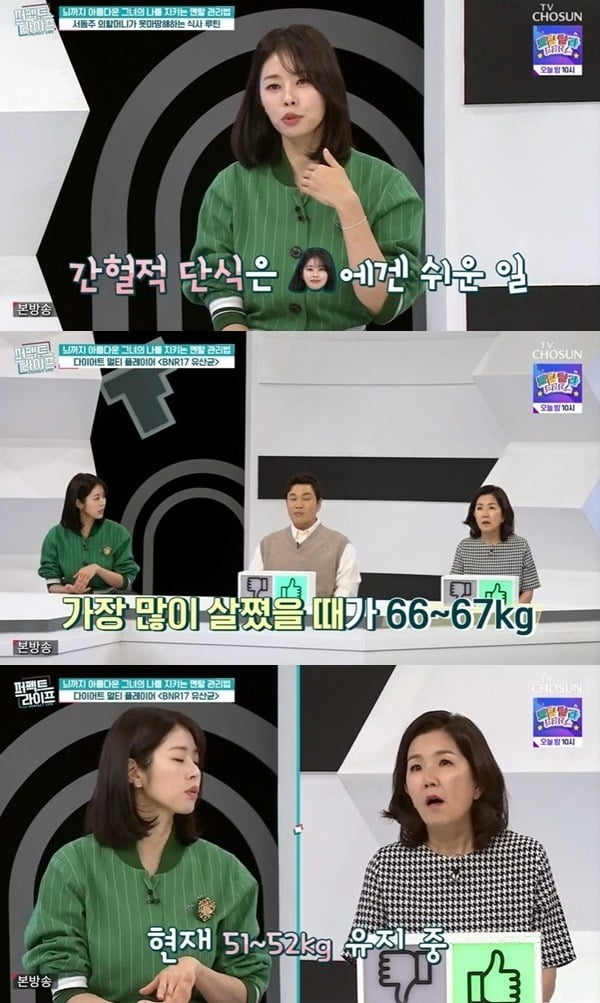 American lawyer and broadcaster Seo Dong-ju revealed that he lost weight through intermittent fasting.
Seo Jeong-hee and Seo Dong-ju, daughter of the late Seo Se-won, appeared on TV Chosun's 'Perfect Life', which aired on the 18th.
On this day, Seo Dong-ju was introduced as an American lawyer who received an admission to the Department of Fine Arts at Wellesley University, a bachelor's degree in pure mathematics from the Massachusetts Institute of Technology, a master's degree in marketing from the Wharton School of Pennsylvania, and a doctorate in law from the San Francisco Graduate School of Law.
When asked why he broadcasted in Korea despite his job as an American lawyer, Seo Dong-ju said, "I was working from home due to the coronavirus outbreak, and then I started working in broadcasting, so it was a natural progression. "It's fun and enjoyable, and I also provide legal advice from time to time," he said.
Recently, Seo Dong-ju appeared on Mnet's 'Devil's Plan' and garnered attention by solving all the memorization problems by himself. Shin Seung-hwan exclaimed, "The whole world went into an uproar because of Seo Dong-ju's memorization skills."
On this day, Seo Dong-ju revealed a date with his maternal grandmother. Seo Dong-ju expressed special affection, saying, "Seo Jeong-hee was weak when she was young, so she was raised by her maternal grandmother." Last year, her maternal grandmother worked part-time as a flyer and gave her pocket money for the first time.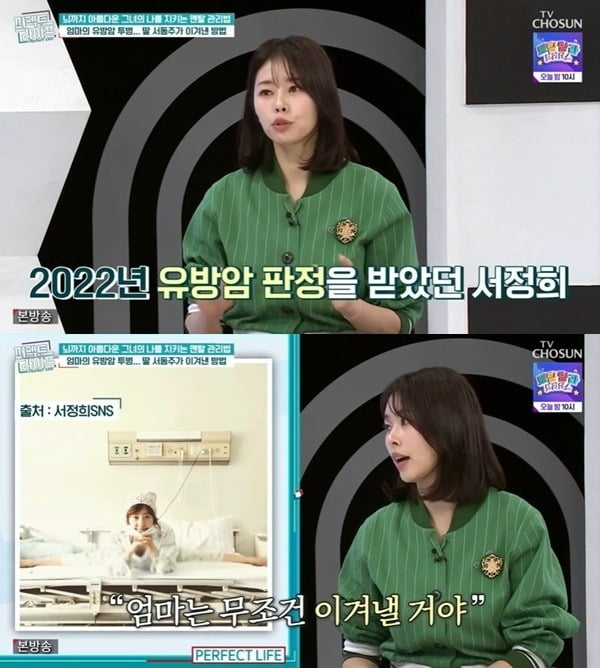 The two made a video call to Seo Jeong-hee, and Seo Jeong-hee said, "Why don't you take me? "My mom is working like this at the construction site," he said, jealously. Seo Jeong-hee said she was running an interior design business and told her to have a good time.
The maternal grandmother said, "Seo Dong-ju is not a granddaughter or daughter, but feels like a guardian of her mother and grandmother," and Seo Dong-ju said of Seo Jeong-hee, who battled breast cancer, "She was diagnosed with cancer last year and underwent treatment and surgery, but she handled the situation in a very mature manner. . Mom said I would definitely overcome it. "I thought she was a mother," she said.
Seo Dong-ju, who is single, said to her maternal grandmother who encouraged her to remarry, "I was wrong. I can't get married. If I had a good person, I would want to love him, get married, and have babies, but right now, I don't have one. I don't want to force myself to get married or have children. "After going there once, I don't have any fantasy and I think I'm being cautious," he said.
Seo Dong-ju also revealed that he intermittently eats one meal a day, saying, "If I don't go on a diet, I'll appear on TV like steamed buns." He said, "I eat one meal a day. Feels like intermittent fasting. It's a bit easy for me. "My stomach doesn't wake up in the morning," he explained. "I don't want to eat anything, so I have to wait until 6 o'clock, so I eat my first meal and dinner at three or four o'clock."
Seo Dong-ju said, "My highest weight is 66 to 67 kg. Currently it is 51-52 kg. I like wine, makgeolli, and somaek. If you eat, you will feel full. "It's a style that requires a lot of restraint," he said.
Taeyuna, Ten Asia Reporter youyou@tenasia.co.kr