TV
Baek Jong-won, who was swearing, retaliated again.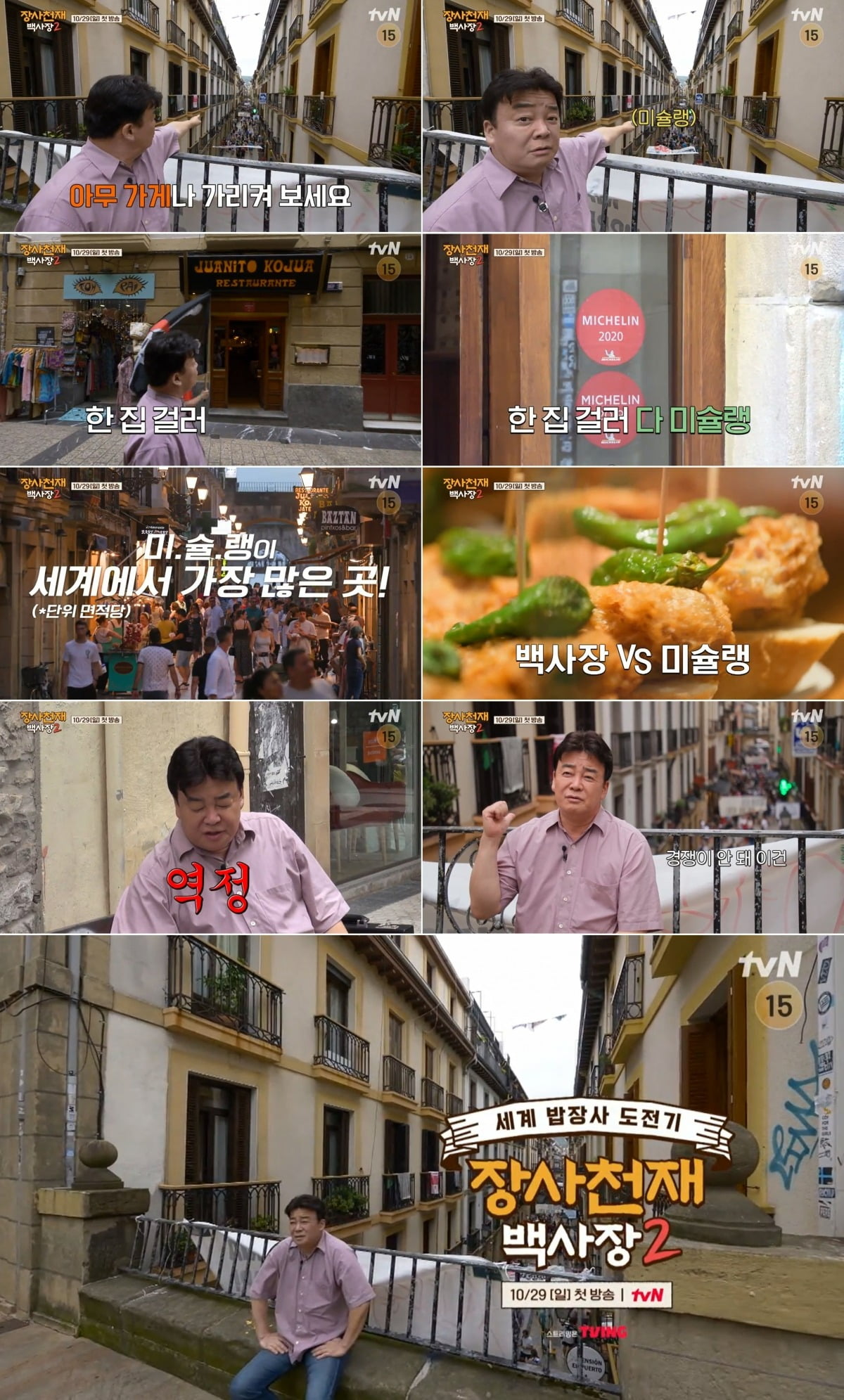 tvN's entertainment show 'Business Genius White Sand Beach 2' has confirmed its first broadcast on October 29 and released the second teaser video. In this video, a new overseas start-up that dazzles even the white sand beaches of the world is revealed, attracting attention.
'Business Genius Baeksajang 2' is the so-called 'Baek Jong-won's Challenge to the World's Restaurants', in which restaurant management expert Baek Jong-won takes on the challenge of starting a business and operating it himself in a wasteland of Korean food. In Season 1, which ended last June, the show showed the potential to compete in sales by opening Korean restaurants in Morocco, Africa and Naples, Italy, which were wastelands for Korean food. In particular, it proved that the local people's response to unfamiliar Korean food menus and food culture was enthusiastic, making us dream of the globalization of Korean food.
As news of the production of Season 2 spread, curiosity about the next start-up location also soared. Meanwhile, the second teaser video released by 'Business Genius White Sand Beach 2' announcing the first broadcast on October 29 contains a hint about the next business location. Baek Jong-won was kidnapped again on a street lined with numerous stores. As the production crew told us, we pointed to random restaurants, and all of them were Michelin-starred restaurants. In response, Baek Jong-won said, "You're lying. "Are there really that many Michelins?" he said, unable to hide his bewilderment.
The place where he will take on the challenge of starting a new Korean restaurant is the street with the largest number of Michelin restaurants per unit area in the world. Baek Jong-won was surprised for a moment when he saw with his own eyes the Michelin restaurant that appeared in every other house, but eventually he complained, saying, "This program itself makes no sense." Previously, Baek Jong-won revealed that he swore a lot while filming in Season 1. Besides, "There is no competition. "I think I came here by mistake," he said, showing a lack of confidence. A Michelin-dense area that made even Baek Jong-won of the world dizzy. Expectations are rising with the emergence of extreme competitors.
If season 1 was, as Baek Jong-won puts it, 'heading to the ground' and attempting to start an overseas business, in season 2, it appears that the actor will use that experience as a stepping stone to go further in starting a Korean restaurant and aim for a bigger goal of surviving fierce competition in sales and gaining an upper hand in sales. It raises curiosity about what new challenge the production team will present to Baek Jong-won, a 'business genius' who led the success of the difficult task of starting a Korean restaurant in a wasteland of Korean food by pouring out various know-hows.
The production team said, "The thing I thought about the most while preparing for 'Business Genius White Sand Beach 2' was the need to upgrade the fun and useful information through the bigger challenges of White Sand Beach. After experiencing 'Baek Jong-won Magic' once, there was a part of me that became even more greedy. In particular, taking first place in sales for the Naples, Italy episode was an incredible achievement that even the production team could not have imagined. With this in mind, Season 2 also provided an opportunity to test the competitiveness of Korean food. "You can look forward to it," he said.
Taeyuna, Ten Asia Reporter youyou@tenasia.co.kr