TV
Park Jung-min: "I graduated from Korea University"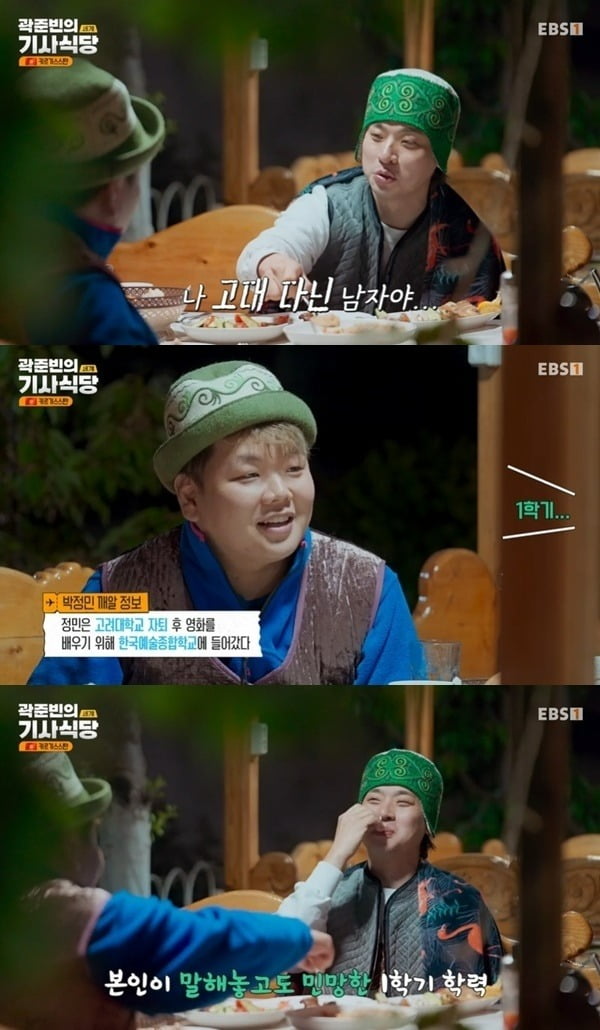 Actor Park Jung-min mentioned his educational background, having dropped out of Korea University.
An epilogue was held on EBS's 'Kwak Jun-bin's World Driver's Restaurant', which aired on the 24th.
On this day, unaired footage of Kwak Jun-bin and Park Jung-min's trip to Kyrgyzstan was released. Kwak Jun-bin and Park Jung-min went to eat shashlik for dinner. Kwak Jun-bin explained Shashlik, a grilled skewer dish, as "the most famous Central Asian food." Kwak Jun-bin ordered a variety of shashlik and plov (fried rice).
While eating, Park Jung-min asked about the local language, and Kwak Jun-bin told him about it, but then stopped, saying, "You won't remember it anyway."
In response, Park Jung-min said, "Are you ignoring me? "I went to Korea University," he said angrily. Kwak Jun-bin said, "It's famous. When asked, "How long have you been attending school?" Park Jung-min laughed and said, "One semester."
Park Jung-min graduated from Gongju Hanil High School, a prestigious high school, and entered the Department of Humanities at Korea University. However, I wanted to study acting as a major, so I dropped out of Korea University and took the exam again to enter the film department of the Korea National University of Arts, where I had failed.
Taeyuna, Ten Asia Reporter youyou@tenasia.co.kr