TV
Kim Nam-il and Kim Bo-min couple reveal their handsome 17-year-old son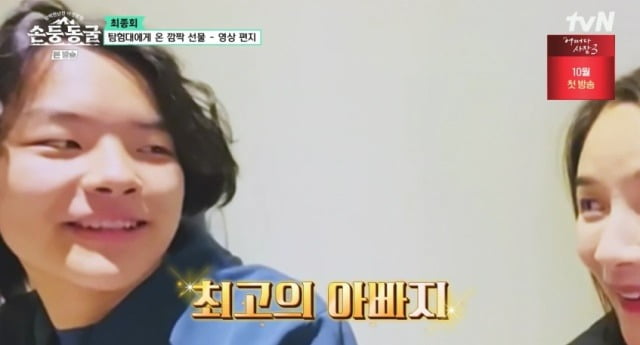 Kim Seo-woo, the son of Kim Nam-il and Kim Bo-min, was revealed for the first time.
In the final episode of tvN's entertainment show 'Exploring the Wild 3 Million Years Ago: Son Doong Cave' (hereinafter referred to as 'Son Doong Cave'), which aired on the 21st, video letters from family and friends of Old Boy Scouts were revealed.
The people who sent a video letter to Kim Nam-il that day were his wife, Kim Bo-min, and his son, Kim Seo-woo, a first-year high school student. Kim Bo-min said, "Hello. When she said, "My love," the son glanced at his mother and looked embarrassed.
Ahn Jung-hwan, who saw Kim Nam-il's son, said, "He has really grown up a lot. He is divided equally between you and Jesu."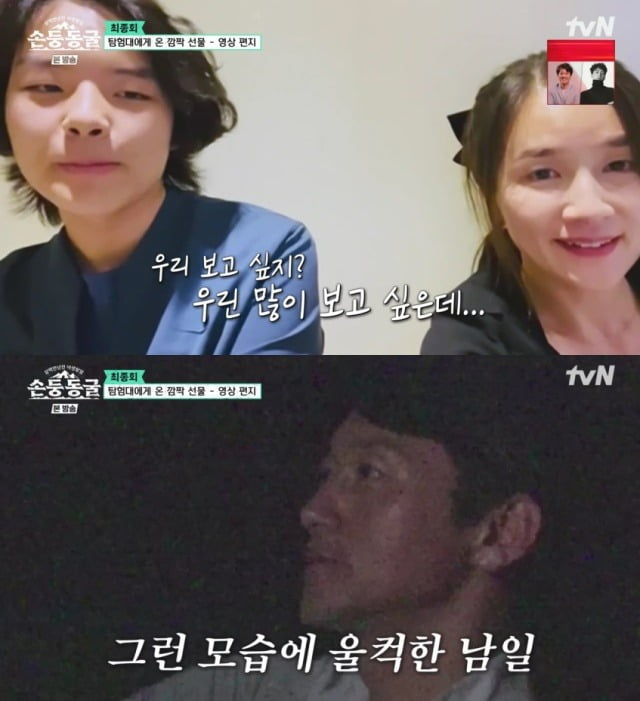 Kim Nam-il's son, Kim Seo-woo, asked, "How about the cave? Is it dark?", and Kim Bo-min expressed his affection by saying, "Do you want to see us? We miss you a lot. We're a little far away, so we want to see you. Thank you always." Kim Seo-woo also made everyone laugh by saying, "Thank you for always bringing me something delicious when I come home."
Kim Bo-min said, "He is a really good husband and a person who shines in any situation," and Kim Seo-woo also responded, "The best father." Kim Bo-min said, "Finish the cave exploration safely and return home. I love you so much."
Kim Nam-il, who saw this, said, "Even though it was a very tiring day, I was a little moved when I saw the video. But when I saw the faces I wanted to see, all the fatigue that had built up over the time went away."
Taeyuna, Ten Asia Reporter youyou@tenasia.co.kr