TV
Baek Jong-won, who only did good things for the building owner, is angry, saying, "I don't want to see it."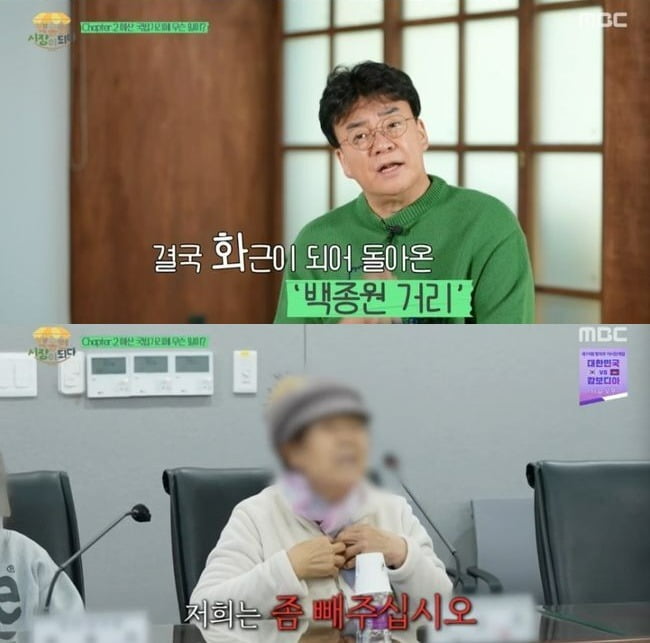 Baek Jong-won was angry at the brutality of the Yesan Market building owner's unilateral eviction notice.
Part 2 of MBC's 'Baek Jong-won Becomes Mayor', 'Miracle of Yesan Market', which aired on the 20th, included the process of Baek Jong-won reviving his hometown Yesan Market, continuing from last week.
Previously, Baek Jong-won opened Yesan Market with a retro concept and hit it big, but decided to close for a month to make up for the shortcomings. He began reorganizing by increasing the number of stores, saying, "It will make you want to come back for a month."
However, as the Yesan market recovered, building owners began to commit atrocities. Baek Jong-won went to a whole chicken restaurant, saying, "I don't want to see this, I'm dying." A whole chicken restaurant that had been in the market for 15 years received a sudden eviction notice from the building owner.
Baek Jong-won said, "We are more sorry. When I apologized and said, "I think I got kicked out for causing trouble for no reason," the owner of the whole chicken restaurant laughed and said, "We've been doing well for 10 years." It was the same at other stores. One store owner said, "They are telling me to come to the coffee shop. There is someone who will buy the store. "I'm worried that they'll keep doing that for money," he said.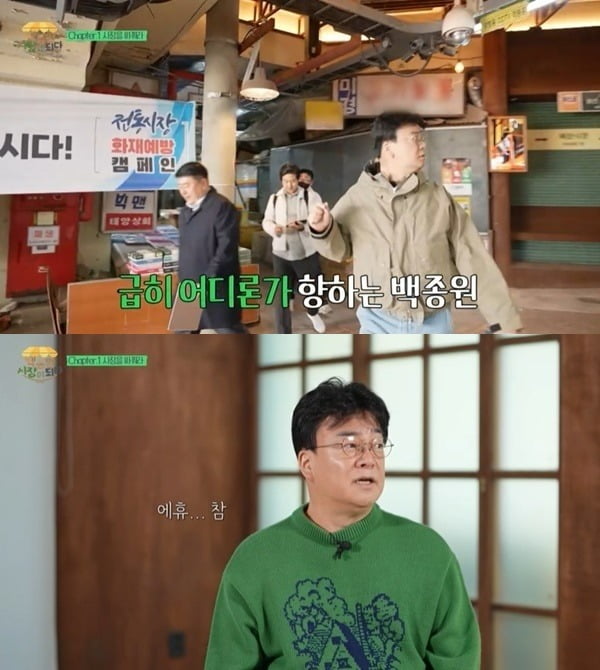 This was the gentrification that Baek Jong-won was concerned about. Gentrification is a phenomenon in which high-end commercial and residential areas are formed in underdeveloped areas around the city center, forcing existing residents to move elsewhere.
The whole chicken restaurant eventually moved to another location in the market. Baek Jong-won held a meeting with lodging and restaurant merchants who raised their prices, and said, "The bosses need to do a good job. If you double or triple here, will the family wake up? That's not it. "It's really an opportunity," he persuaded.
A meeting with merchants from 'Baek Jong-won Soup Street' was also held. Previously, controversy arose at Baek Jong-won Gukbap Street when some ignorant gukbap owners mixed water into their soup and sold it.
Baek Jong-won emphasized the importance of hygiene to merchants, but some merchants complained, "Please leave us out. It's difficult for us because we work in the market." Accordingly, Baek Jong-won said he would provide consulting only to those who wanted it, and eventually the Baek Jong-won Gukbap Street sign disappeared.
Taeyuna, Ten Asia Reporter youyou@tenasia.co.kr