TV
Kim Jong-min, dating suspicions arose again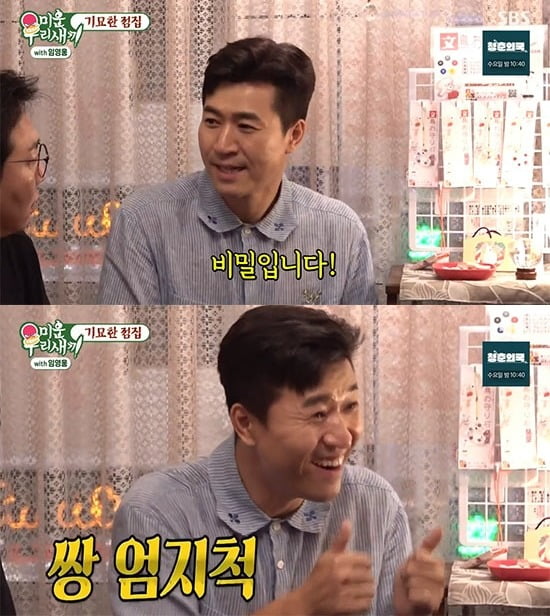 Suspicion of singer Kim Jong-min's romantic relationship arose once again.
Singer Lim Young-woong appeared as a special MC on the SBS entertainment show 'My Little Old Boy' (hereinafter referred to as 'My Little Old Boy'), which aired on the 17th, and received a warm welcome from the parent Avengers. The Movengers, who entered the studio without knowing that Lim Young-woong was appearing, met their 'favorite' Lim Young-woong who appeared in front of them and couldn't control their excitement, saying, "I never thought I would see it in front of my eyes" and "It's not a waste no matter how much I applaud." I couldn't do it, which made me laugh out loud.
Lim Young-woong said, "Recently, a fan's son sent me a message saying, 'My mother passed away while waiting for Mr. Young-woong to come on TV.' "Also, my grandmother told me to appear on 'My Little Old Boy', and I was invited to appear on the show, so I accepted," he said, explaining why he decided to appear on the entertainment show.
When Seo Jang-hoon asked if there was a part of his body he regretted, Lim Young-woong said, "I have a thick lower body and a thin upper body. "It looks good when your legs are thin, so I tend to take care of my lower body." Then, Gyeong-hwan's mother actively dissuaded Lim Young-woong, saying, "In the old days, we didn't even lend money to people with weak lower bodies."
Lim Young-woong, who says that even though he receives a lot of love from his fans, he sometimes feels lonely, "I watch dog videos while eating alone to relieve my feelings of emptiness. "Only dog videos appear in the algorithm," he confessed.
To support Lim Won-hee, who was participating in the festival held in Nagoya, Japan, Tak Jae-hoon, Lee Sang-min, and Kim Jong-min became supporters and visited Nagoya together. For Wonhee, who was extremely nervous as it was her first time performing overseas, Sangmin said, "Rather, you should take good care of your condition the day before the performance. "Let's go eat home-cooked food," he suggested, going to a restaurant famous for grandma's omakase. My sons, who were dubious about the shockingly low price of the set meal of 150 yen per person, praised it when they tasted it. Tak Jae-hoon, who heard that the price was less than 10,000 won for four adult men, made Lee Sang-min burst into laughter by asking, "Did you bring 20,000 won with you when you came to Japan?"
The three people began sharing their experiences with Wonhee, who was performing overseas for the first time in her 54-year life. Sangmin said, 'Jaehoon threw water at the audience and only one person got hit. When he said, "I glared at that person until the end of the performance," Jaehoon added, "You apologized on stage," making everyone laugh.
Next, the sons visited a fortune telling shop with birds to inquire about the success of the performance. Lim Won-hee's fortune telling that coincided with her divorce was a bit surprising, and when she heard that her next marriage was at age 58, Won-hee Lim was bitter, saying, "It's my 60th birthday in the second year of my marriage."
In response to Sangmin's question, "Are any of the four of us currently dating?" Jongmin was singled out as the most suspicious person, and in response to Jaehoon's question, "If you are in a relationship, would it be a good idea to make it public?", the fortune telling read, "It's better to make it public." came out
When everyone said, "Don't hide it, make it public," Kim Jong-min was horrified and said, "It's a secret. How do you know this?"
Lee Sang-min continued to ask, "Is your girlfriend in the entertainment industry doing the same thing?", and the fortune-telling came out as "a person who values family more than the feeling of someone working outside." In response, Kim Jong-min gave a thumbs up, saying, "Anyway, it's a secret," and when the divination that said, "I like yours more," came up, he said, "I feel like I've been caught," and gave a double thumbs up.
Tak Jae-hoon, who recently increased the number of programs he appears in, said, "You must not get married for the next two years. A fortune telling saying, "There is a possibility of divorce again," made Tak Jae-hoon frustrated. Although he was momentarily disappointed by the fortune telling that predicted his first birthday, Tak Jae-hoon subtly revealed his desire for the entertainment grand prize by asking if there was a possibility of winning a big award this year.
Taeyuna, Ten Asia Reporter youyou@tenasia.co.kr