TV
Song Ga-in, Jindo was also rich in land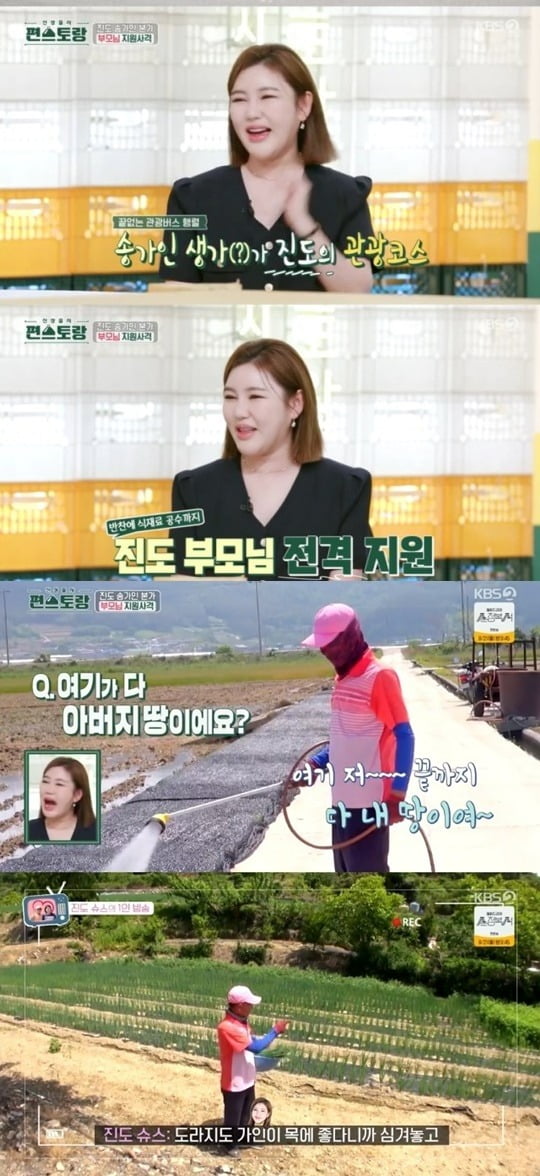 Singer Song Ga-in showed off her 'daughter of Jindo'.
Song Ga-in's hometown was revealed in the 189th episode of KBS2's entertainment program 'Pyeonstorang' (hereafter referred to as 'Pyeonstorang'), which aired on the 18th.
On this day, Song Ga-in arrived at Song Ga-in's hometown in Jindo, Jeollanam-do, which took six hours by car. Song Ga-in's hometown is known as 'Song Ga-in's birthplace' and even had a photo zone. Here, there are Song Ga-in Road, Song Ga-in Park, Song Ga-in Pavilion, and Song Ga-in Cafe.
Ga-in Song boasted, "This has been designated as a tourist destination course. There are a lot of buses coming to the village." In real life, Ga-in Song's mother naturally responded to the photo request when the front of her house was crowded with tourists from the morning.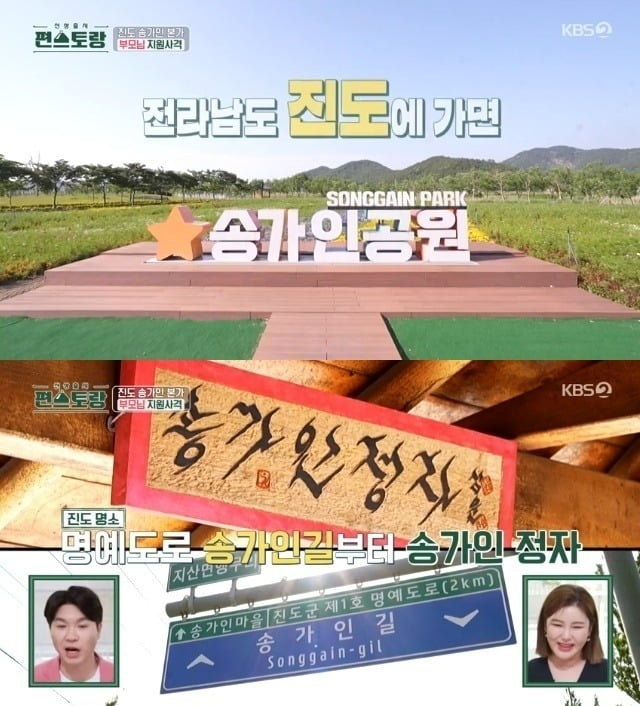 Song Ga-in's mother went to her aunt's Jindo specialty store in front of the house to pick up ingredients to send to Song Ga-in. At that time, my father was watering the rice field. Even after Song Ga-in's success, his father, who said he was farming, boasted that he was rich in land, saying, "It's all ours to the end" when asked if this is all his land.
Song Ga-in's father farmed because of his children. He farms black rice, and when he harvests it, he sends it to Song Ga-in and his older brothers. My father showed pride, saying, "I used to eat only those things, but since I went to those places to eat, everything didn't fit. It's different from what my mom and dad did."
He said that he is growing green onions and bellflowers in the field, and said, "This is a field where I grow seasoning ingredients for my children. I also planted bellflower seeds because Cain is good for my throat. Green onions are always the best."
Reporter Tae Yuna, Ten Asia youyou@tenasia.co.kr