TV
Yoo Jae-seok caught Joo Woo-jae by the neck during filming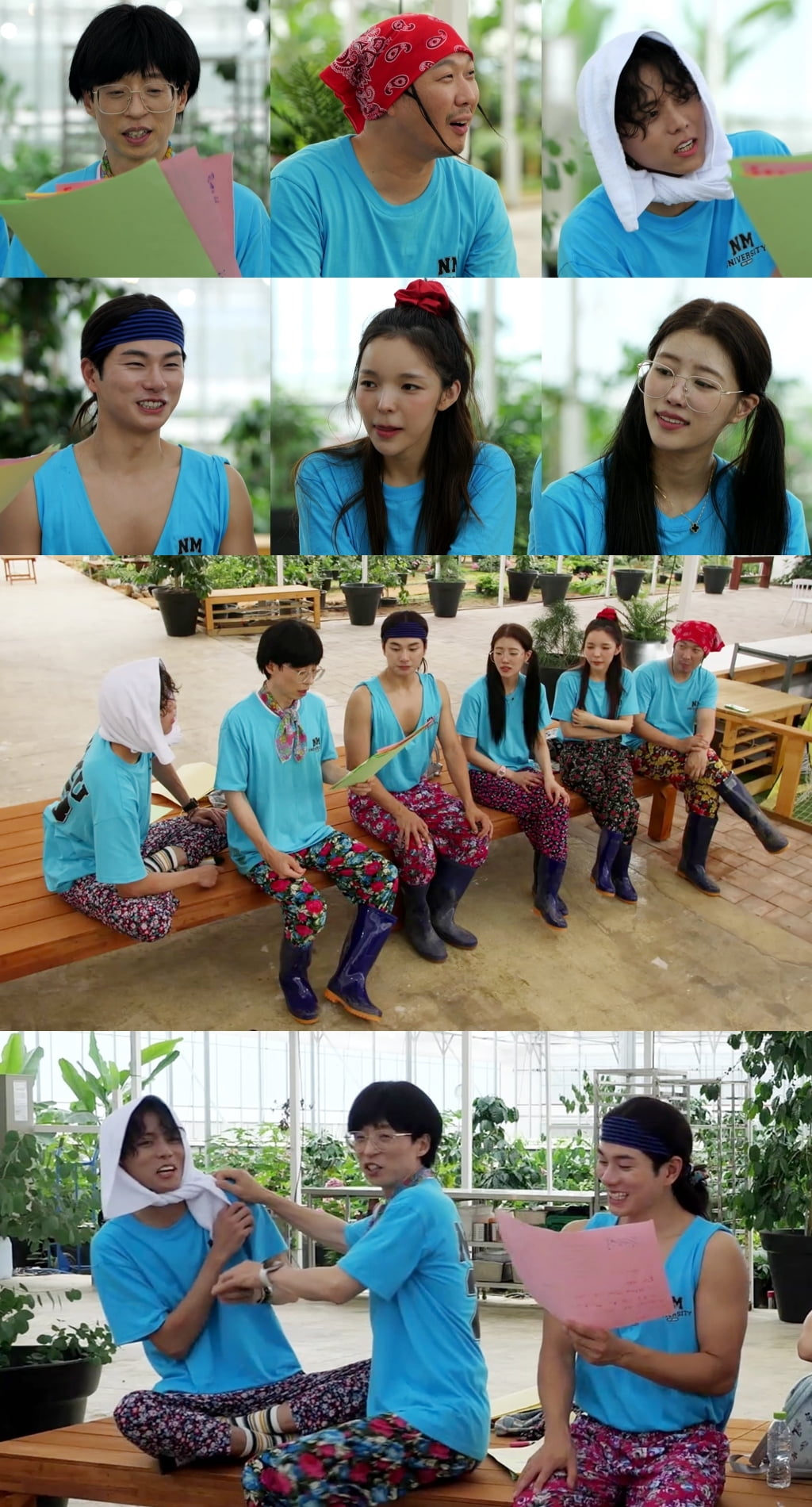 'What do you do when you play?' The members exchange rolling papers full of affection and revelation and build a special friendship.
MBC's 'What do you do when you play?' (directed by Kim Jin-yong, Jang Woo-seong, Jang Hyo-jong, and Wang Jong-seok/writer Choi Hye-jeong), which will be broadcast on July 29, will be decorated with '2023 Nolmuh University Summer Rural Volunteer Activities (Nonghwal)'. Yoo Jae-seok, Haha, Joo Woo-jae, Park Jin-joo, Lee Yi-kyung, and Lee Mi-joo, who have become fresh college students, spend time growing closer together in farming activities.
In the midst of this, Yoo Jae-seok suggests a rolling paper time to know each other's inner feelings. It stimulates curiosity by saying that the anonymous rolling paper, which each honestly wrote and submitted, contained contents of affection and revelation.
The members listened intently to their own rolling papers and concentrated. It started with praise, but strangely, the king's rolling paper dyes the scene into a sea of laughter. Expectations are rising in the time of 'Rolling Paper', which has become 'Teasing Paper', from Haha, who is particularly hot, to Park Jin-joo and Lee Mi-joo, who can't hide their laughter.
On the other hand, Yoo Jae-seok draws attention by grabbing Joo Woo-jae by the collar while listening to his rolling paper. Joo Woo-jae says, "How do you know I am?"
Lastly, the members said, "It seems like we've come a step closer (to each other)" and finished warmly. The rolling paper time, which confirmed the special affection (?) among the members, can be found on MBC's 'What do you do when you play?', which airs at 6:25 pm on Saturday, July 29th.
Reporter Ryu Yae-ji and Ten Asia ryuperstar@tenasia.co.kr