TV
Kim Ji-young, tears during a conversation with the Hankyoreh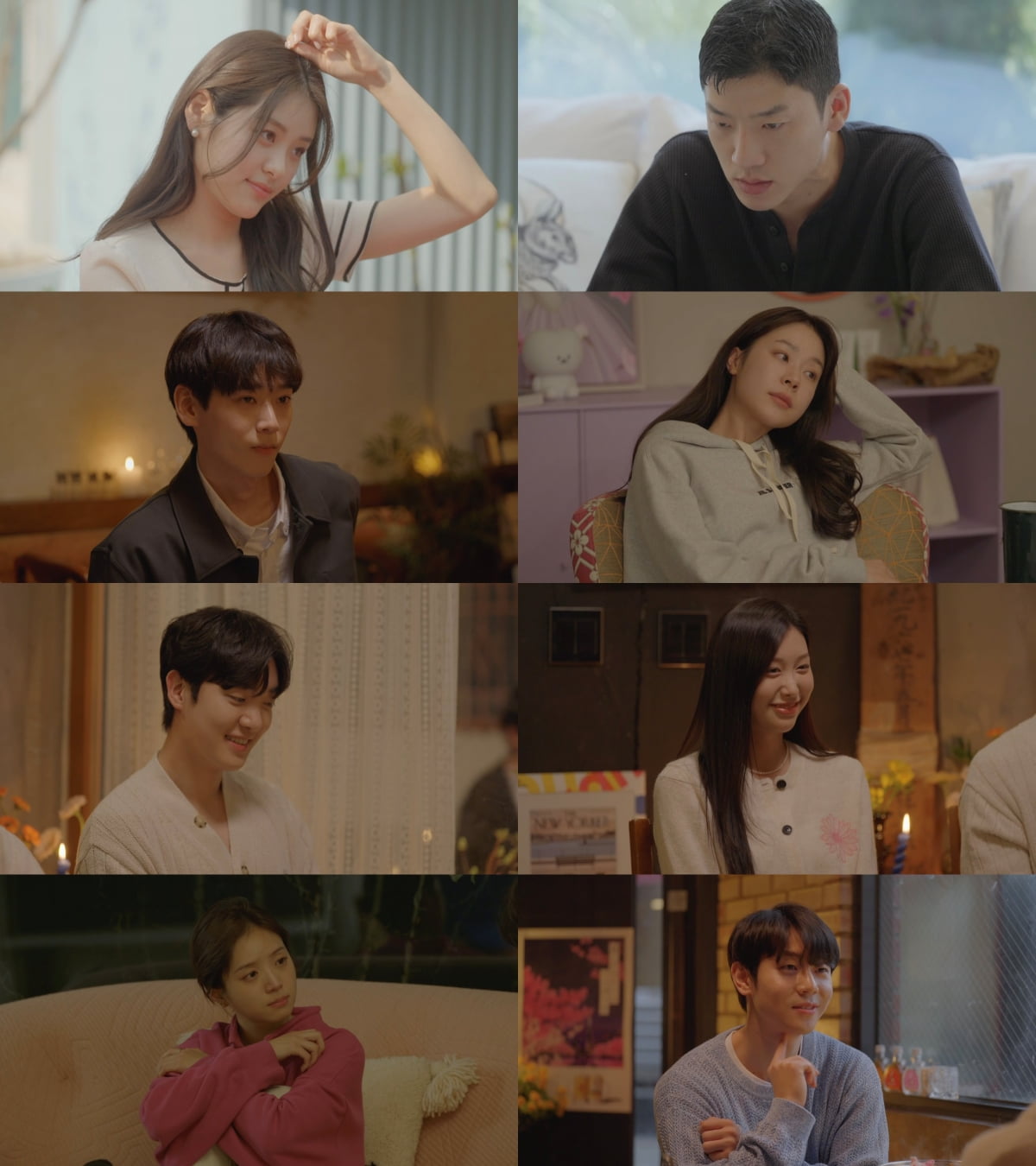 The moment of the final decision on 'Heart Signal 4' is approaching.
In the love line reasoning game Channel A 'Heart Signal 4', which aired on the night of the 28th, the residents who started to organize their relationship through conversation were drawn.
On this day, the residents were divided into groups of four and went on a cherry blossom date suitable for the spring weather. Heading to Namsan, the Hankyoreh, Yoo Ji-won, Kim Ji-young, and Yoo Yi-soo talked while walking on a promenade under a tunnel of cherry blossoms in full bloom. When Yu Yi-soo asked about his date with Lee Joo-mi, the Hankyoreh said, "If I were the old me, I would have met someone like that, and I did in the past. But now I don't know why that doesn't work," he said, conveying a complicated mind. Yoon Jong-shin, who watched this, sympathized, saying, "It seems to be an environment where you have no choice but to go to the person you are attracted to rather than the good person."
The four of them had dinner together and confessed their feelings in a deeper conversation about their relationship. Starting with Yoo Ji-won's question, "Have you decided on a definite route?", when Kim Ji-young confessed her feelings for Shin Min-gyu, the Hankyoreh responded as if they recognized Kim Ji-young's route a step too late, saying, "You have a firm mind, but I only found out something now." showed In response, Kim Ji-young said, "I thought I said it so that I could get the pulse. So I didn't think that my brother wouldn't know at all."
Shin Min-kyu, Lee Hu-shin, Lee Joo-mi, and Kim Ji-min also had a friendly time taking pictures with cherry blossoms. Afterwards, the four people who moved to the restaurant exchanged thoughts about whether they wanted to turn the time in a rather serious atmosphere. Lee Joo-mi said, "It's a big regret that I couldn't express it to someone I like and have a crush on. If I can turn it, I want to turn it," he said. Kim Ji-min also said, "I wonder if I was trapped in prejudice. I think I closed my heart to the other person at first, so if I go back, I think I won't feel that way."
The residents who returned to the Signal House gathered in one place and talked about what they could not finish, but Kim Ji-young remained in the room alone and was deep in thought. The Hankyoreh, who visited Kim Ji-young, said, "I am sorry that I did not understand you well and expressed my thoughts in retrospect. I tend to forget things after a while, so I don't have to worry too much about it, and I hope I can sleep comfortably." In response to the Hankyoreh's sincere apology, Kim Ji-young shed tears and said, "Thank you so much for talking to me first, but I care a lot."
At the end of the broadcast, male tenants received spring flower travel invitations sent by female tenants. The female tenants selected a destination among Gurye, Suncheon, Tongyeong, and Hadong in order using rock-paper-scissors and sent a message to two opposite sexes.
On this day, the prediction team guessed two men who wanted to go on the last trip together, chosen by women who were not in the love line. In the midst of having to predict two people instead of one, Lee Joo-mi, Hankyoreh, Yoo Ji-won, and Kim Ji-young, Shin Min-gyu, Lee Hu-shin, and Kim Ji-min, Yu Ji-won, Lee Hu-shin, and Yoo Yi-su, chose Shin Min-gyu and Lee Hu-shin, and the prediction team broke the hearts of Lee Joo-mi and Kim Ji-young. Failed to reason, couldn't get gemstone.
'Heart Signal 4', which leaves only the last trip at the end of the day where excitement and disappointment intersect, is broadcast every Friday at 10:50 pm on Channel A.
Reporter Ryu Yae-ji and Ten Asia ryuperstar@tenasia.co.kr