MUSIC
BTS Jungkook's 'Golden' ranks 2nd on US Billboard album chart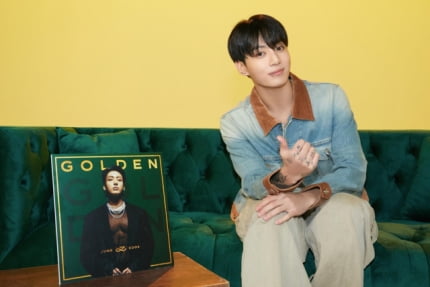 Group 'BTS' member Jungkook (real name Jeon Jungkook) set a record equal to the highest score by a K-pop solo singer on the US Billboard main album chart 'Billboard 200' with his first solo album 'GOLDEN'.
According to the chart preview article dated 18th published on the US Billboard website on the 12th, 'Golden', released by Jungkook on the 3rd, debuted at number 2 on the 'Billboard 200' with sales of 210,200 copies. 'Billboard 200' calculates album rankings by adding up traditional album sales, including physical albums, the number of streams converted to album sales (SEA), and the number of digital music downloads converted to album sales (TEA).
The album sales of 'Golden' were 164,800 copies, with the SEA unit recording 29,800 copies and the TEA unit recording 15,600 copies. Billboard explained, "Sales of 'Golden' were mainly supported by CD purchases," adding, "128,500 CDs were sold, and 36,300 digital download albums were sold." He added, "'Golden' sold 164,800 copies, making it the best-selling album during this chart period."
'Golden' is Jungkook's first solo album, and the album includes the title song 'Standing Next to You' and 'Seven', which ranked 1st on the Billboard single chart 'Hot 100' and 5th place. It contains a total of 11 songs, including '3D'.
With 'Golden', Jungkook became the 6th member of BTS to rank in the top 10 on 'Billboard 200'. BTS has entered the top 10 of the Billboard 200 with a total of 7 albums, including 6 number ones.
Ryu Ye-ji, Ten Asia Reporter ryuperstar@tenasia.co.kr