MOVIE
Director Cho Hyun-cheol of the movie 'You and I' reunites with 'DP' Sang-hoon Moon at 'Fathernus' today (12th)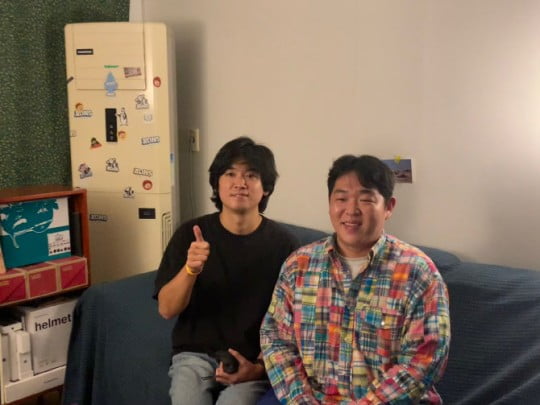 Director Cho Hyun-cheol of the movie 'You and I' will appear on 'Waiting for You Who Never Comes' on the YouTube channel Fathernus at 6pm today (12th).
'You and I' is the story of high school students Semi and Ha-eun who spend a dreamy day with something they want to say to each other in their hearts.
Director Cho Hyun-cheol appears on YouTube Fathernurs' 'Oh Dang-gi' and announces his honest side. Fathernurs' directors Sang-hoon Moon and Hyun-cheol Cho boast a special relationship, having appeared as close friends Ru-ri Kim and Seok-bong Jo, respectively, in the Netflix series 'DP'. Expectations are high for the stories that the two people, who reunited at Father's Day after filming, will tell.
In 'DP', the two attracted attention by realistically portraying characters who experience absurdity and tragedy in the unit after enlisting in the military. Director Cho Hyun-cheol plans to tell a wealth of stories, from the behind-the-scenes acting of 'DP' to everyday interests, and the introduction of his first feature-length directorial work, 'You and I'.
The movie 'You and I' will be released on October 25th.
Reporter Ha-neul Lee, Ten Asia greenworld@tenasia.co.kr