ENTERTAINMENT
Lee Min-jung was pregnant, but she was angry at her husband Lee Byung-hun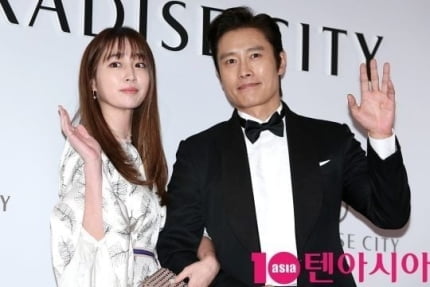 Lee Min-jung responded with a pleasant response to her husband Lee Byung-hun's appearance on 'You Quiz on the Block' (hereinafter referred to as 'You Quiz').

On the 10th, Lee Min-jung revealed a picture of herself. To this, a fan commented, "Have you seen Unnie's 'You Quiz'?" Lee Min-jung replied, "Yes, it's only 26 seconds."

This is a response to Lee Byung-hun's wife Lee Min-jung's mention in the tvN entertainment program 'You Quiz', which aired on the 9th. In the broadcast, Lee Byung-hun said, "Lee Min-jung said he would watch (my broadcast) in great detail, and he would see how many seconds he boasted about himself."

Lee Min-jung checked the amount of '26 seconds' and made a laugh by posting a comment like this.

Meanwhile, Lee Min-jung's second pregnancy was recently known to the outside world. Lee Min-jung and Lee Byung-hun got married in 2013, and in 2015, they had their first child and son Joon Hu.

Reporter Ryu Yae-ji and Ten Asia ryuperstar@tenasia.co.kr