TV
Daeho Kim "Ideal type = someone bright and unique"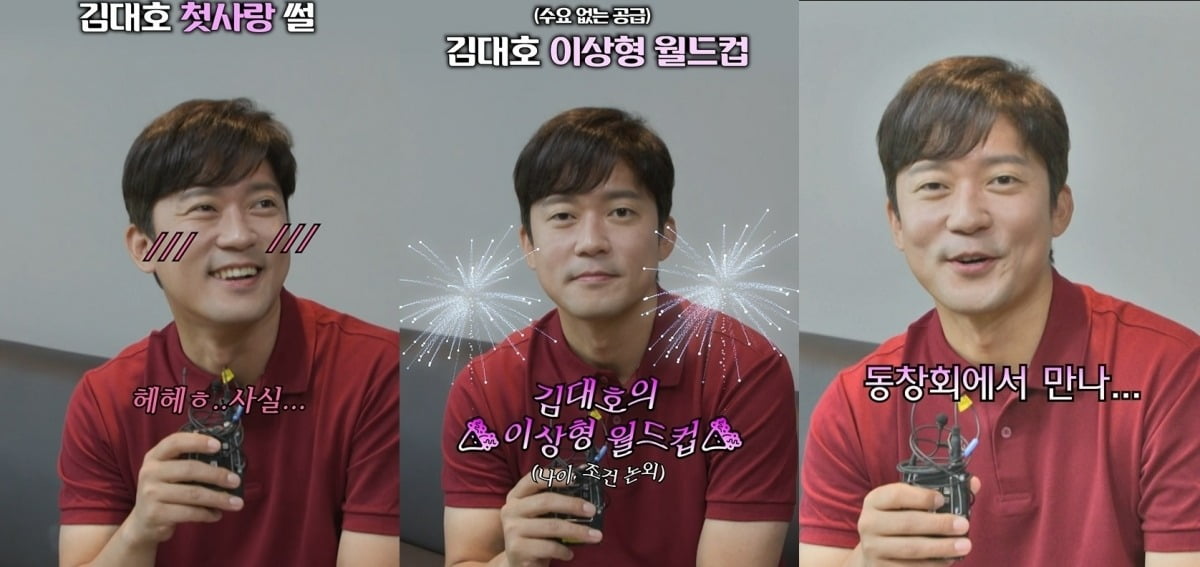 MBC's 'Solo Reunion Hakyeon' (hereinafter referred to as 'Hakyeon') released a sincere interview with the Hakyeon cast. The main characters of this interview were popular announcer Kim Dae-ho and goddess Kwon Eun-bi. We conducted a surprise interview with the two people who will be meeting each other in 'Gakryeon', where school friends become lovers, in which they reminisce about their school days.
Both of them confessed that they had once been excited by a classmate during their school days. He appeared shy as he recalled his first love from his school days, and sent a video letter to the classmate he remembered. Announcer Kim Dae-ho chose his classmate from the 5th grade of elementary school as his first love, and asked, "Why didn't you choose me back then? "Then our lives might have been different," he said to her.
Kwon Eun-bi, who usually has the charm of a cool and cold-hearted girl, showed her cute girlish sensibility by being embarrassed and not knowing what to do the moment she sent a video message to a friend who thrilled her during her school days.
In addition to surprise interviews with overly immersed MCs, the reveal of the ideal type that was carefully selected within the school entertainment group followed. Among the three male MCs of the school entertainment group, Lee Seok-hoon, Yoo Byeong-jae, and Kim Dae-ho, Kim Dae-ho, who was singled out as Kwon Eun-bi's ideal type, was unable to speak due to the overwhelming emotions. Announcer Kim Dae-ho also hosted the Ideal Type World Cup, and revealed his true feelings that his actual ideal type, a 'bright and unique person', is in the school entertainment group.
Among the 5 MCs of the school performance group, Kwon Eun-bi, who experienced school life most recently and still has vivid memories with her classmates, once again expressed her desire to actively participate in the solo reunion, and announcer Kim Dae-ho, an invincible free man who is currently looking for the love of his destiny, announced this program. He expressed his wish to awaken his love cells through .
The first story of 'Academic Link' will be broadcast at 10 PM on December 5.
Taeyuna, Ten Asia Reporter youyou@tenasia.co.kr