TV
Lee Se-chang confessed that he suffered from short-term memory loss due to the shock of his divorce.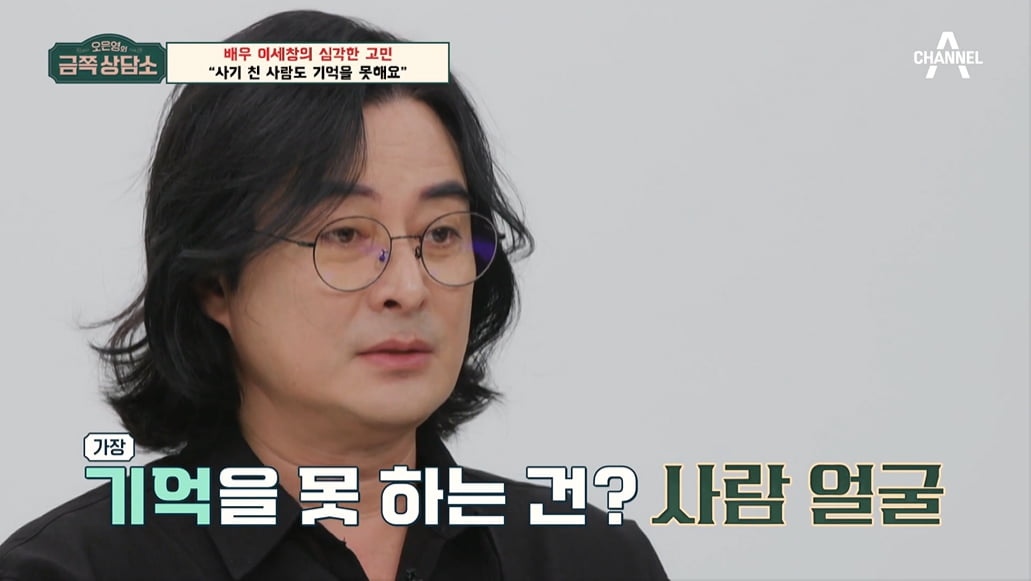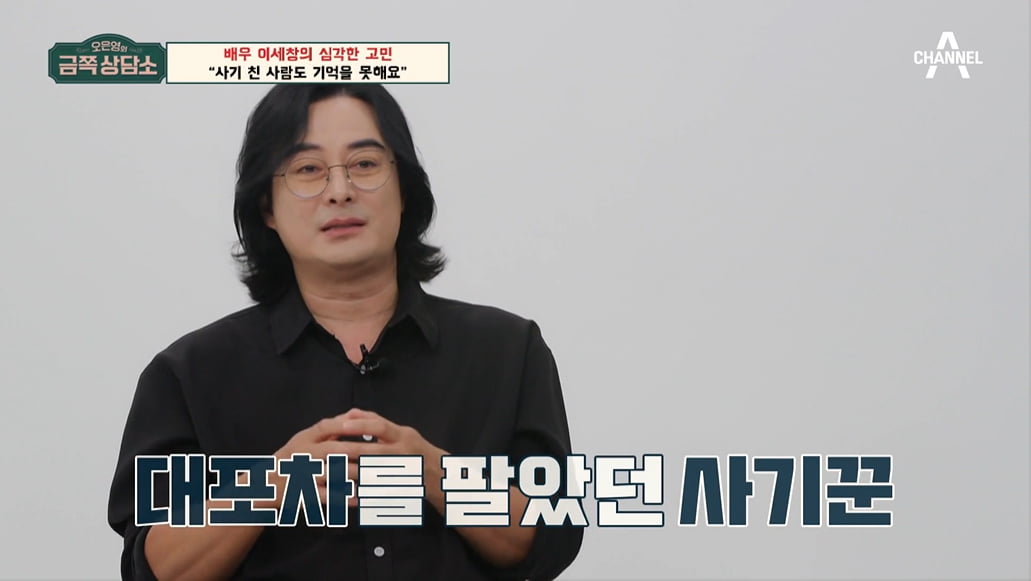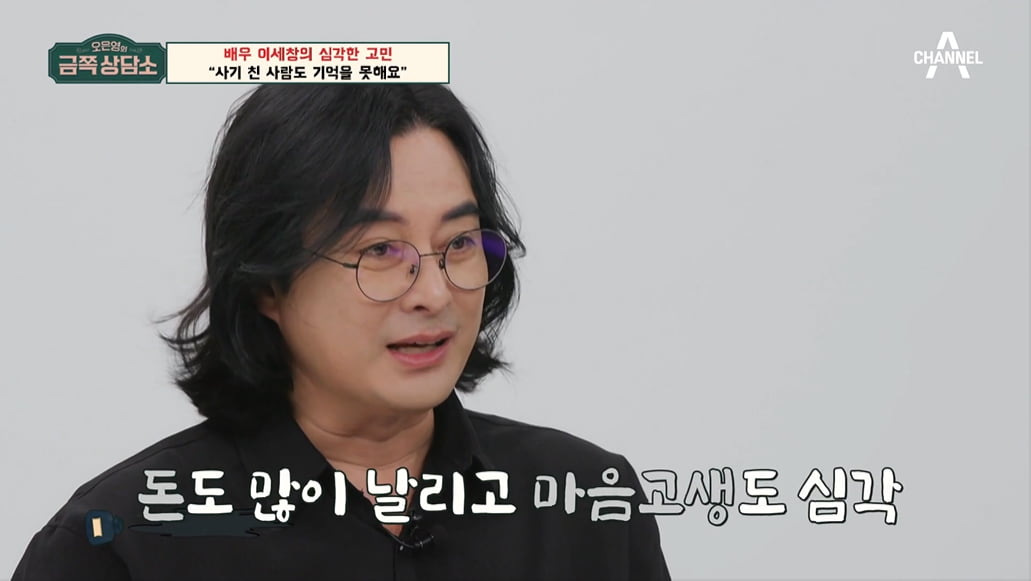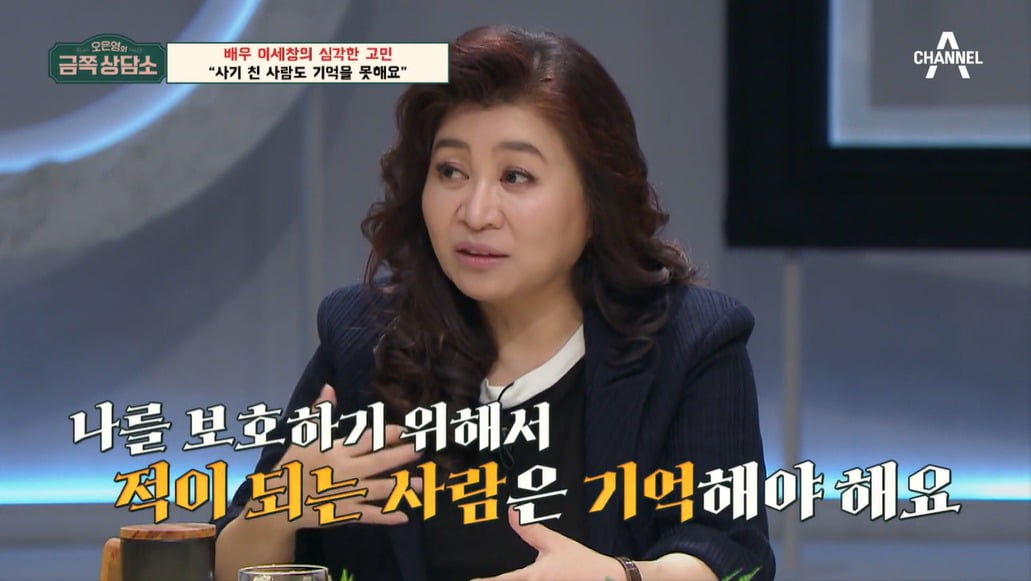 Lee Se-chang confessed that he is not good at remembering people's faces.
Lee Se-chang appeared on Channel A's 'Oh Eun-young's Golden Counseling Center', which aired on the 14th.
Lee Se-chang warms up the studio by telling a sweet story about his wife, who is 13 years younger than him. However, the warm atmosphere was short-lived as Lee Se-chang said, "I keep forgetting things. I wonder if it's dryness or a phenomenon that comes with age. My inability to remember people's faces is severe."
Lee Se-chang confessed that he could not remember not only his close colleagues, but also the face of the conman who sold him the Daepo car, and that he was worried that he would lose all his memories one day.
Lee Se-chang confessed, "Recently, there aren't many stories about jeonse fraud in the news. It doesn't seem like it's something that happens to others. I also experienced it." He continued, "There was an incident where we got our house back by foreclosing on the entire villa (of the fraudster)." He said, "I couldn't even remember the face of the person who scammed me."
Oh Eun-young analyzed that although there are times when someone cannot remember a person, forgetting even the face of a fraudster means 'there is a problem with the self-protection aspect.' Oh Eun-young explained, "In order to protect yourself, you must remember who is dangerous or an enemy to you." He then advised, "You need to properly understand the cause because you may have personal problems in the future."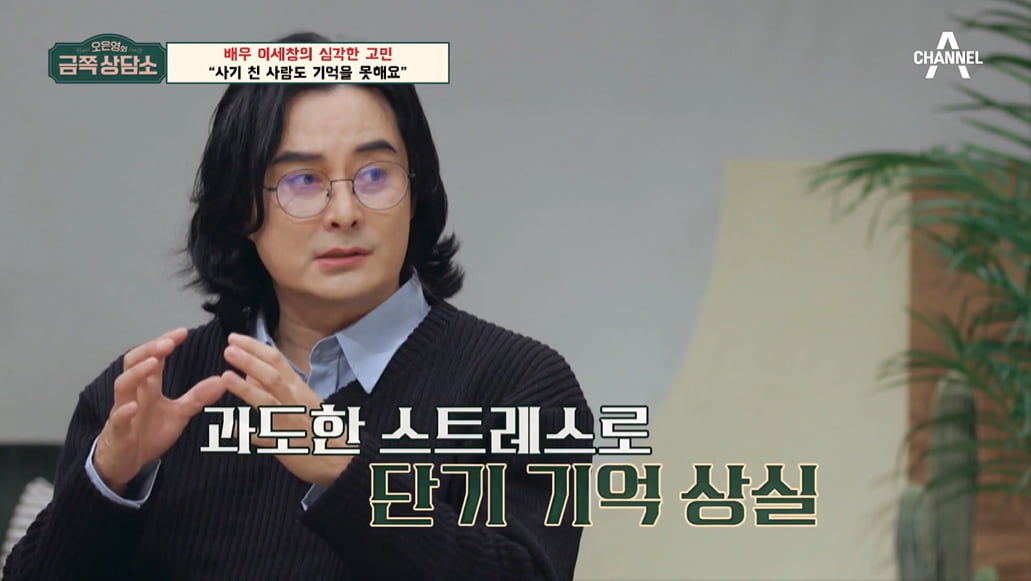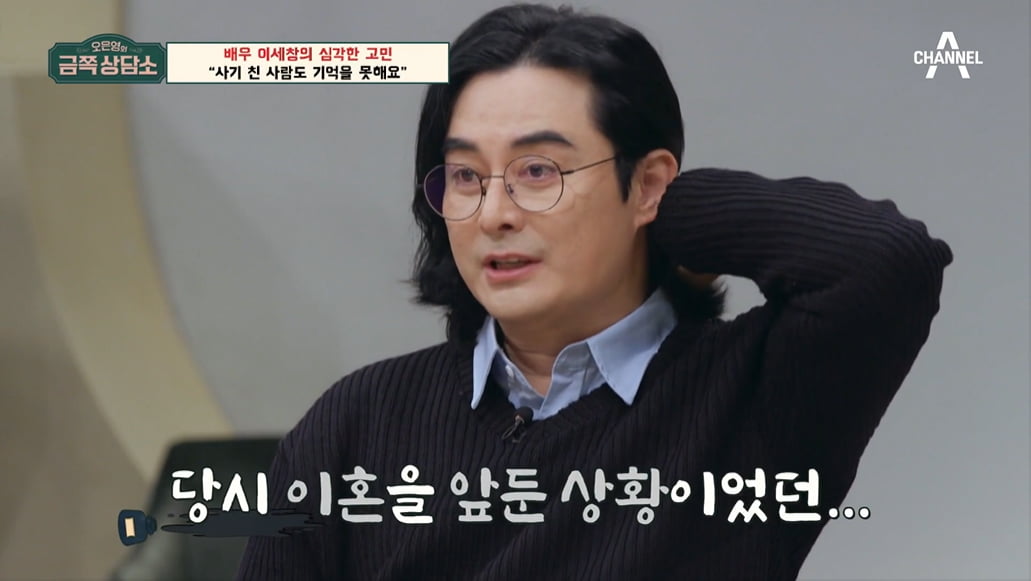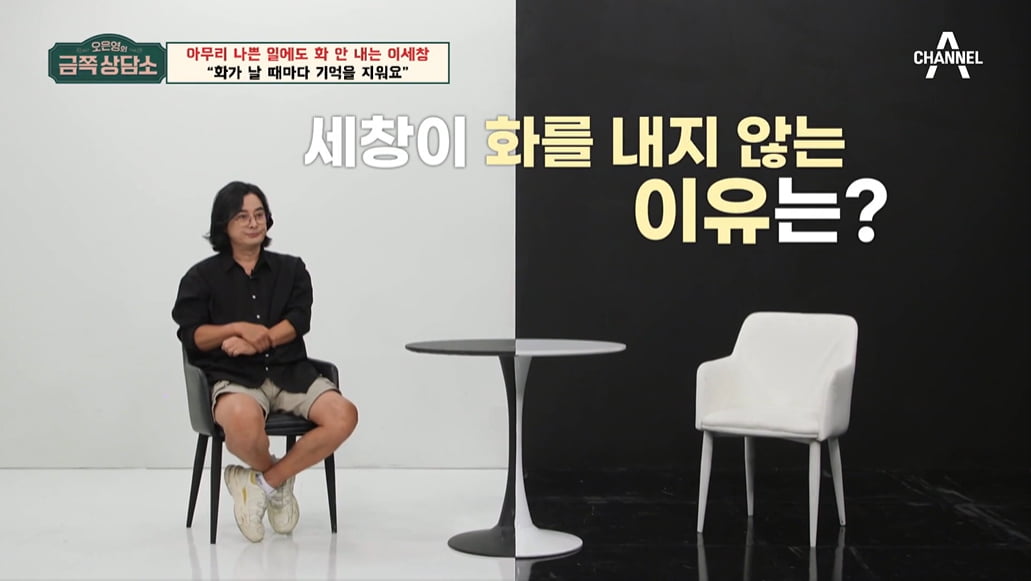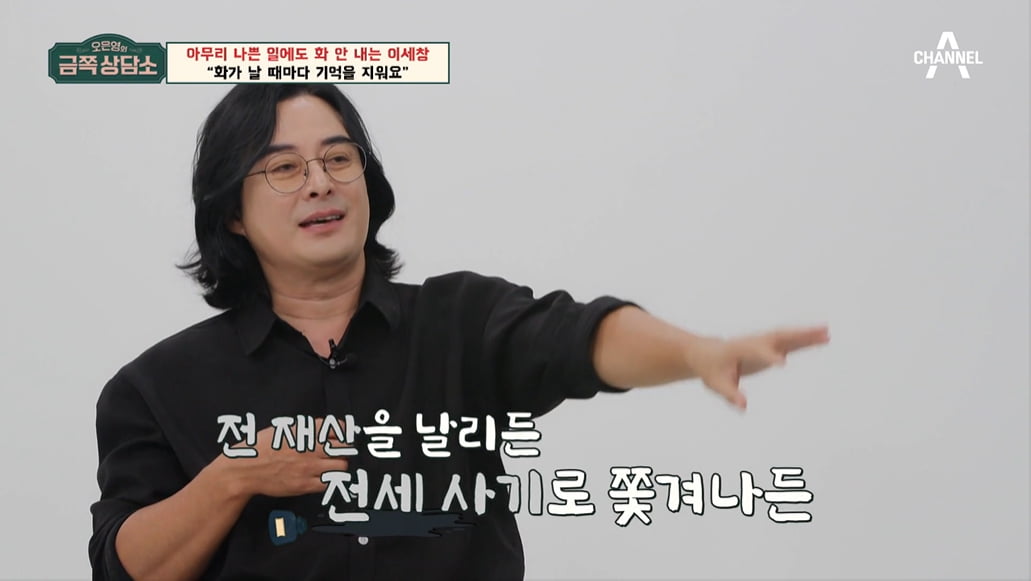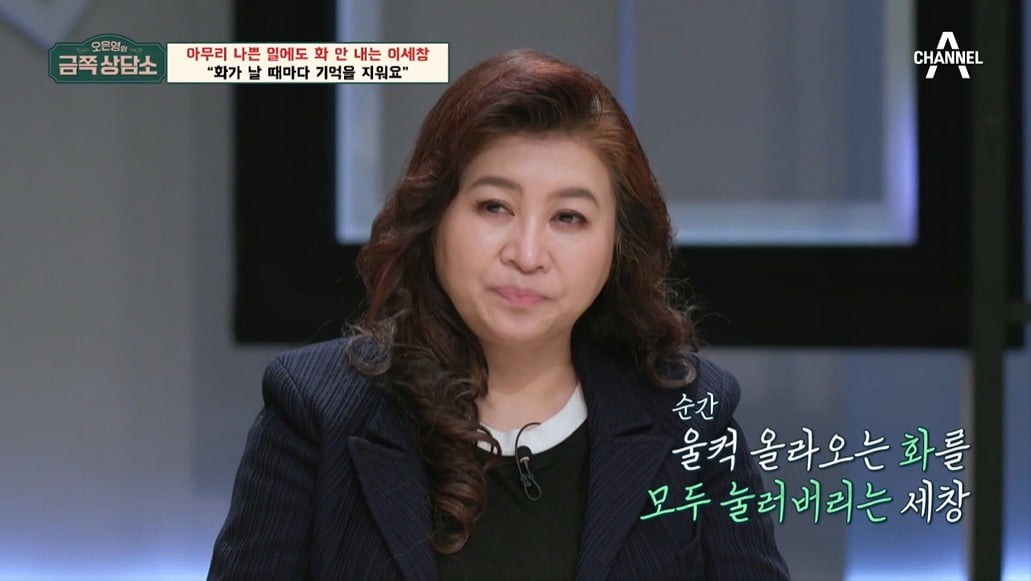 When Oh Eun-young pointed out brain damage and excessive stress as the causes of short-term memory loss, Lee Se-chang confessed that he had been under extreme stress due to crises such as betrayal by someone he trusted, business failure, and divorce. It is said that Lee Se-chang began experiencing these symptoms in 2013, when he was about to get divorced. Lee Se-chang recalled, "I woke up and I said, 'Where are I?' Then my wife came in and said, 'Are we a couple?'" He continued, "I went to the hospital and they said my brain was resetting due to excessive stress. A week's worth was completely erased." It is said that Lee Se-chang thought he had an appointment, so he went out and waited in the car for a full six hours.
Oh Eun-young analyzed, "It was because I lost my affection for people after experiencing the pain of betrayal and divorce from someone I trusted." Just as there is no meaning to the passing of a disfigured doll, he no longer finds meaning in his interactions with others, and as such, he seems to have no energy to devote to remembering someone, digging deeper into Lee Se-chang's inner self.
Oh Eun-young asked sharply, saying that if she had lost her affection for humans, her life would have changed afterwards. In response, Lee Se-chang confessed that he had stopped getting 'angry' and confessed that he erases the person from his memory when a conflict arises. He was shocked by confessing, "Whether I get divorced, have my daughter taken away, or get scammed, it all feels the same." I was hugged. Oh Eun-young warned that Lee Se-chang is currently using undesirable methods, saying, "He is unable to face his natural emotions and is excessively suppressing and avoiding them." They were concerned that suppressed emotions would harm their health. Lee Se-chang agreed and confessed that he was suffering from 'sudden hearing loss' caused by stress. Lee Se-chang confessed, "I can't hear in one ear."
Oh Eun-young guessed that because of Lee Se-chang's handsome appearance, he received a lot of compliments that focused on his appearance rather than his inner strengths. He advised that the core of praise should be the process, not the result, but since appearance is not achieved through effort, excessive praise of appearance can actually be toxic. Lee Se-chang applauded Oh Eun-young's analysis, which seemed to see through the problems that have been going on, saying he was relieved.
Kim Ji-won, Ten Asia reporter bella@tenasia.co.kr