TV
Jeong Shin-hye, busy all Mondays, Tuesdays and Thursdays.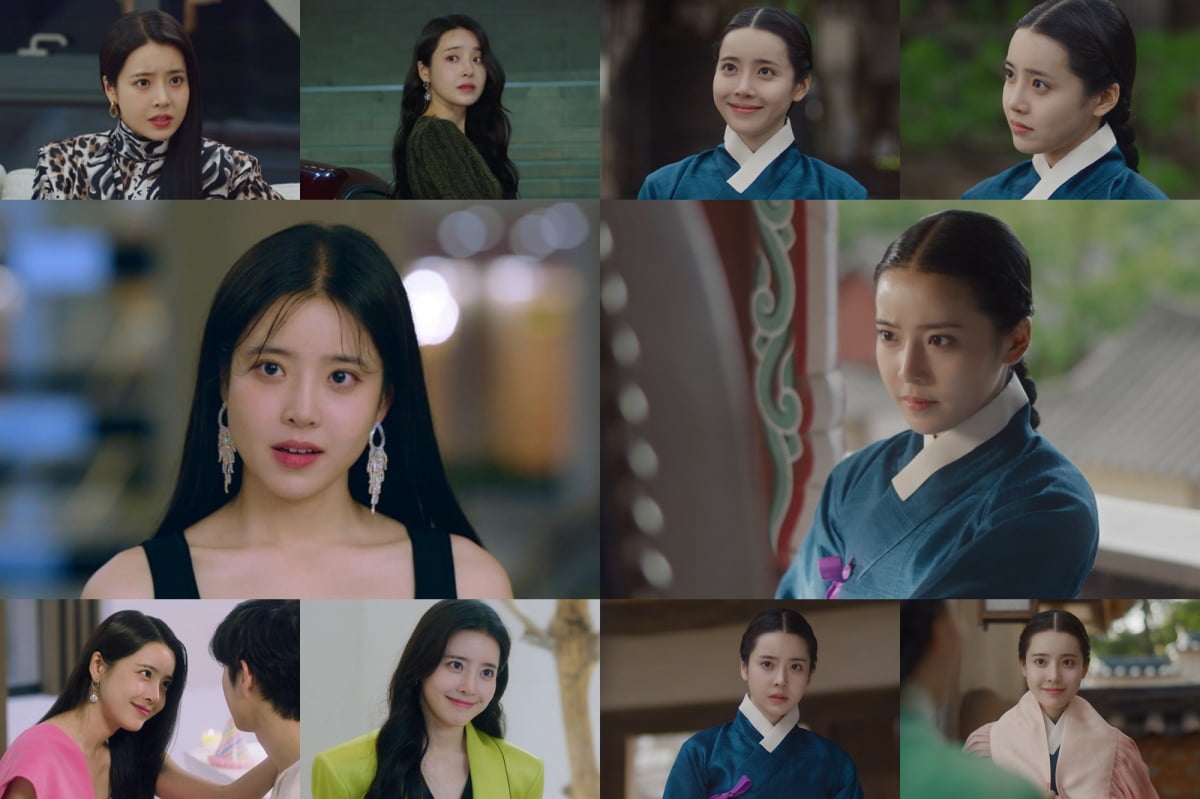 The atmosphere changes on Mondays, Tuesdays and Wednesdays. Actress Jeong Shin-hye, who is crossing the line between historical dramas and modern dramas with the dramas 'The Wedding Battle' and 'The Moon That Rises During the Day', is showing off her diverse charms as characters with polar opposites.
In KBS 2TV's Monday-Tuesday drama 'Wedding Battle' (written by Ha Hao-jin, directed by Hwang Seung-gi and Kim Su-jin), she plays the role of Maeng Ha-na, the eldest daughter of the three sisters of Dr. Maeng, who is known as the representative woman of Hanyang. She is a profound daughter and a Joseon woman with knowledge and beauty. Jung Shin-hye, who caught the eye with her role in ENA's Wednesday-Thursday drama 'The Moon That Rises During the Day' (directed by Pyo Min-soo and Park Chan-yul, written by Kim Hye-won and Jeong Seong-eun), showed a conflicting atmosphere as the former lover of Han Jun-oh (played by Kim Young-dae) and top star Jeong I-seul. Shin Jung-hye's acting transformation, which completely melts into her role with two different faces just by looking at her eyes, is drawing the public's attention.
First, Maeng Ha-na, portrayed by Shin Jung-hye in 'The Wedding Battle', was intelligent and strong. From her first appearance, her stern tone and unwavering eyes, indicating that she had no intention of getting married, immediately made us intuit Hana's confident and strong side, and her filial actions toward her mother gave us a glimpse of her warm heart. The strong sense of responsibility of 'K-eldest daughter', who becomes brave to protect her mother and younger siblings, also arouses viewers' support for Hana. Shin Jung-hye's straight appearance, elegance, and clear logical logic, which doubled the charm of Maeng Ha-na, who combines outstanding knowledge and outstanding beauty, attracted attention by increasing the likeability and interest of the character.
Jeong Yi-seul (played by Jung Shin-hye) in 'The Moon Rising During the Day' was 180 degrees different from Maeng Ha-na. Jung Shin-hye, who attracted attention every time she appeared with her top star-like visuals and flashy styling, added to the immersion of the play by playing the prickly top actress Jeong Yi-seul in a more obnoxious manner than anyone else. Lee Seul's shameless and selfish side is expressed realistically and vividly, such as informing Han Jun-oh of a breakup while he was sleeping and demanding that he leave the drama after catching Jun-oh's weakness. The words and attitude spoken without a filter and with a grin without considering the other person's feelings gradually increased the anger of the viewers and raised curiosity about Lee Seul's future actions, who only act for his own benefit.
Shin Jung-hye, who perfectly plays two conflicting characters in works of completely different genres, shows a wide spectrum of acting by going back and forth between 'The Wedding Battle' and 'The Moon Rising During the Day' with actions, facial expressions, vocalizations, tones, and emotional expressions suited to the role. proven. Previously, he was recognized for his solid acting skills through KBS2's 'Accidental Encounter' and SBS's 'Cheer Up', and has continued to transform in each work, showing infinite potential. Attention is being paid to how the different faces of Maeng Ha-na and Jeong I-seul, which will be completed by Jung Shin-hye's diverse charms that vary depending on the work, will fascinate viewers.
Meanwhile, Shin Hye-hye's drama 'Wedding Battle', which fills the home theater with polarizing character plays on Mondays and Wednesdays, is broadcast on KBS2 every Monday and Tuesday at 9:45 PM, and 'Moon Rising During the Day' is aired on ENA every Wednesday and Thursday at 9 PM. It is broadcast on the channel.
Ryu Ye-ji, Ten Asia Reporter ryuperstar@tenasia.co.kr