TV
I will absolutely protect Park Eun-bin... Lee Jung-ok, warmth itself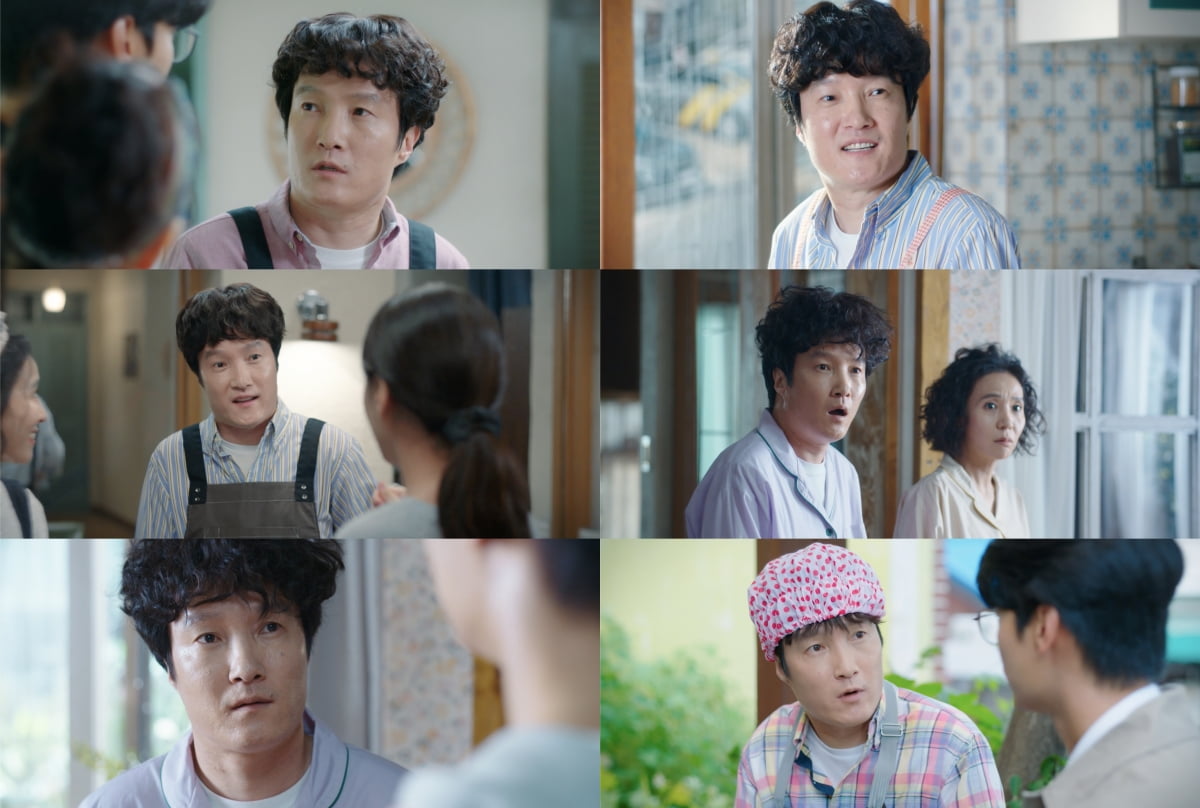 Actress Lee Jung-ok is showing off her presence with her captivating charm.
Lee Jung-ok fills tvN's 'Diva of the Desert Island' by providing laughter and emotion at the same time through her vivid character portrayal, from comical acting to full of humanity.
Episodes 5 and 6 of tvN's 'Desert Island Diva', which aired last weekend, were episodes where we could fully see the warm charm of Lee Jung-ok, who transformed into Kang Sang-du himself. He tries to protect Seo Mok-ha (played by Park Eun-bin) with one mind with his family, and when the whole family expresses doubt towards Kang Woo-hak (played by Cha Hak-yeon), who is slowly changing, he is the only one who supports him and tells him to tell him whenever he needs anything. The realistic portrayal of the affectionate father increased the level of immersion in the play.
In particular, Jeong Bong-wan (played by Lee Seung-bun) lures Seo Mok-ha out using Jeong Ki-ho as bait, and later puts a wasp in the car of Jeong Jeong-ho's past friend Han Dae-woong (played by Kim Min-seok), who asked him not to look for Jeong Ki-ho, causing a car accident and stealing the memory card to reveal Jeong Ki-ho's whereabouts. When Kang Sang-doo shows his insanity while searching for his wife, Kang Sang-doo quietly stands by brothers Kang Bo-geol (played by Chae Jong-hyeop) and Kang Woo-hak, trying to protect them as well as his wife and people around them, creating a perfect contrast.
On the other hand, Kang Woo-hak, who learned all about the past from Kang Bo-geol based on the memories that came back one by one, came to see him and asked him to honestly tell him how he, Jeong Bong-wan's son, got his new name. "It's really our name. "You are my blood and my son," he said, capturing the attention by delicately portraying the character's complex inner self.
Among these, Lee Jung-ok naturally and tastefully blended into the work. The endless tiki-taka with his family was fun, and his unique fatherly love as he tried to protect his family stimulated empathy and warmed the hearts of viewers. Accordingly, he is receiving favorable reviews for his ability to convincingly portray the contrasting father character in the work and adding to the heartache by lovingly portraying 'Kang Sang-du', who is more tender-hearted and kind than anyone else.
Like this, Lee Jung-ok is giving warm emotions and pleasant healing to the small screen. He is captivating viewers by playing characters with a wide spectrum of acting, and interest is growing as to how he will reveal his shining presence.
Meanwhile, tvN's 'Desert Island Diva' airs every Saturday and Sunday at 9:20 PM.
Ryu Ye-ji, Ten Asia Reporter ryuperstar@tenasia.co.kr