TV
'Announcer Lee Na-yeon♥' Nam Hee-du, rumored to be BTS's 8th member ('Mung Chan 3')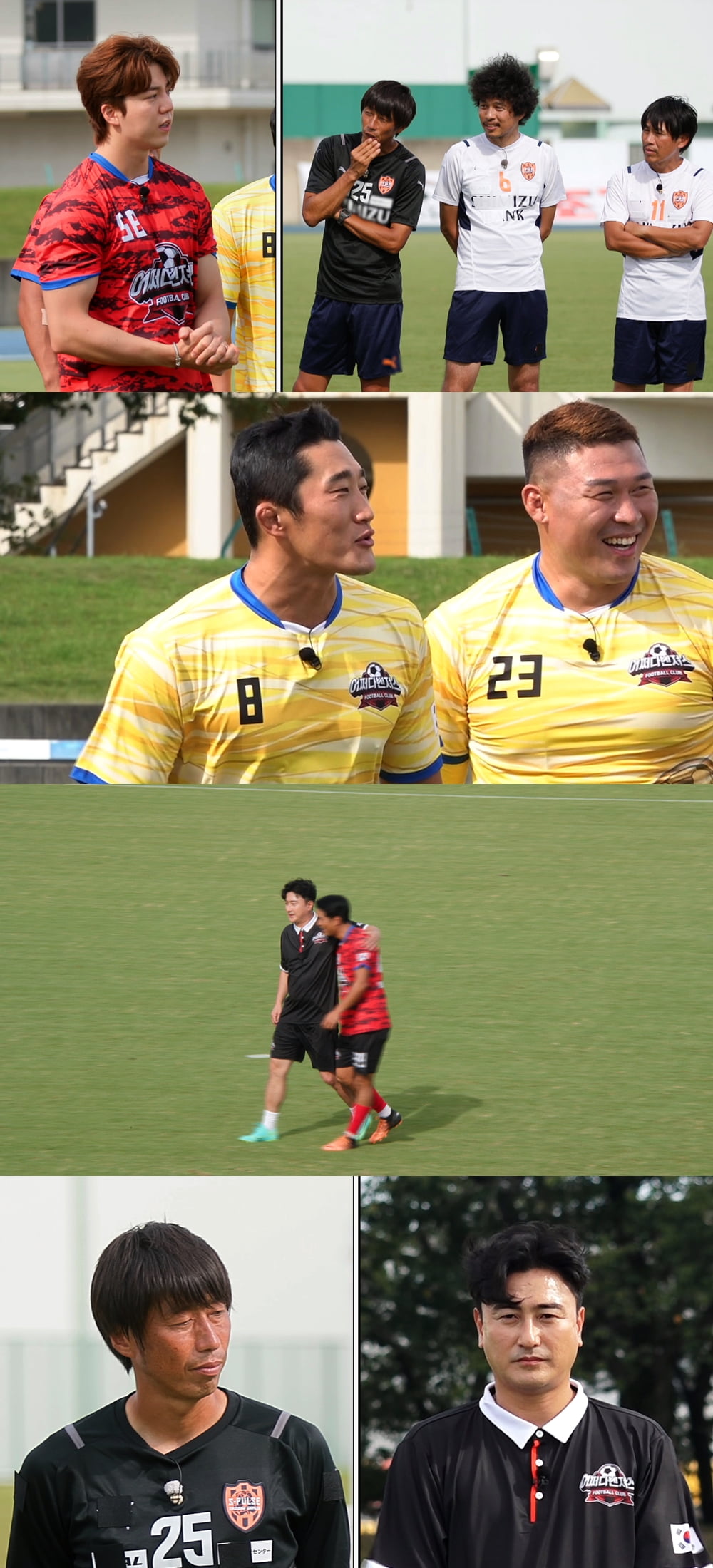 Nam Hee-du is embroiled in rumors of being the 8th member of BTS in Japan.
In JTBC's 'We Must Get Together 3', which will be aired tomorrow (5th), 'Somehow the Avengers' spend a special time with 'Shimizu S-Pulse OB', a group of coach Ahn Jung-hwan and colleagues who played together in Shimizu S-Pulse. As Nam Hee-doo, who boasts a warm visual, appears as the 'Somehow Avengers' players, a group of athletes from various sports, begin to guess their main job, the response of "BTS" erupts.
Kim Dong-hyun and Han Geon-gyu, who received a completely different response from Nam Hee-doo from Japanese soccer legends, are upset. This is because there was a pleasant misunderstanding that Kim Dong-hyun was a Mongolian wrestler and Han Geon-gyu was a mukbang creator. The sight of the two people expressing their regrets and giving laughter will add to the fun of watching.
In addition, at the suggestion of coach Ahn Jung-hwan and goalkeeper Daisuke Ichikawa, who was a Shimizu S-Pulse player, set pieces from 19 years ago can be revisited. While coach Ahn Jung-hwan, who has reunited with his colleagues for the first time in a long time, prepares, Ryuzo Morioka arouses interest by telling an episode of coach Ahn Jung-hwan, whom he met as a competitor at the 2002 Korea-Japan World Cup.
In a full-scale free kick set piece demonstration, coach Ahn Jung-hwan takes on the role of the main kicker to deceive the opponent and shows perfect passing play with Ryuzo Morioka and Dae-se Jeong. Coach Ahn Jung-hwan is said to have received applause from the 'Somehow Avengers' for his fatherly performance in early soccer, successfully even scoring a goal.
However, the 'Somehow Avengers', who learned free kick set pieces, failed ridiculously as soon as they started due to Ryu Eun-gyu's mistake. Director Ahn Jung-hwan, who saw this, urgently called Ryu Eun-gyu and secretly asked him to "be good because you are in front of your friends," making him burst into laughter.
Meanwhile, on this day's broadcast, the image of coach Ahn Jung-hwan remembered by the J-League legend will also be revealed. Ryuzo Morioka talks about the popularity of coach Ahn Jung-hwan, who is an all-rounder and captivated the whole of Japan, while Daisuke Ichikawa arouses curiosity by saying that he remembers coach Ahn Jung-hwan with his scent.
JTBC's 'We Must Come Together 3' will be broadcast tomorrow (5th) at 7:50 PM.
Ryu Yae-ji, Ten Asia Reporter ryuperstar@tenasia.co.kr