TV
Kim Dae-ho, dated a fan for 5 years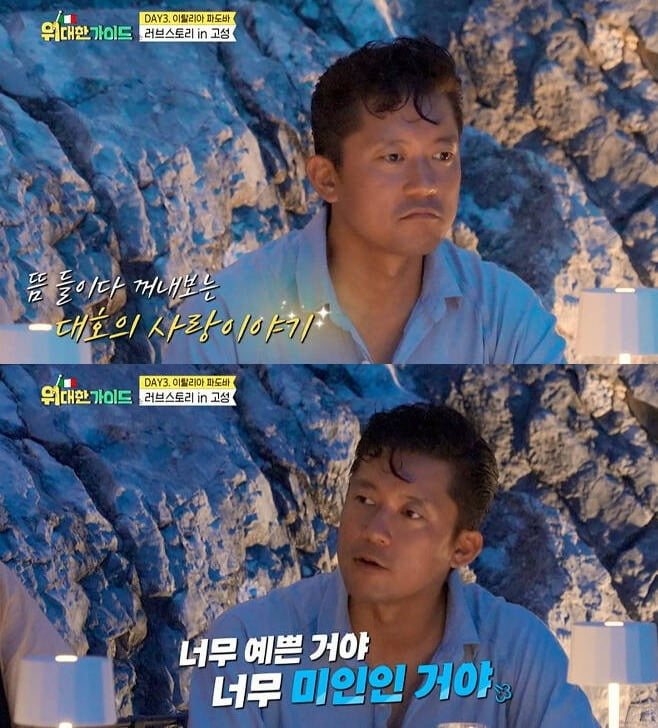 Announcer Dae-ho Kim confessed his love story with an Italian student studying abroad.
MBC Every1's entertainment show 'The Great Guide', which aired on the 30th, showed members traveling to Padua, a small gem-like city in northern Italy.
On this day, Kim Dae-ho looked like he was thinking a lot, causing concern. Kim Dae-ho began carefully, saying, "What did you think when you first came to Italy?"
After completing their tour in Padua on this day, Go Gyu-pil, Kim Dae-ho, Yoon Du-jun, and Jo Hyun-ah headed to a romantic dinner prepared by guide Alberto Mondi. Their destination was Castel Brando, one of the largest and oldest castles in Europe.
Each member, immersed in the beautiful atmosphere of Goseong, shared their love stories. Kim Dae-ho said, "My ex-girlfriend studied abroad in Italy. We met for quite a long time. It's been about 5 years. At that time, when I did an audition program, I voted, and it was linked to my account. At that time, I linked it to my mini homepage, and I sent it through a message. "He said he was a fan. I surfed the waves and he was so pretty. He was such a beauty."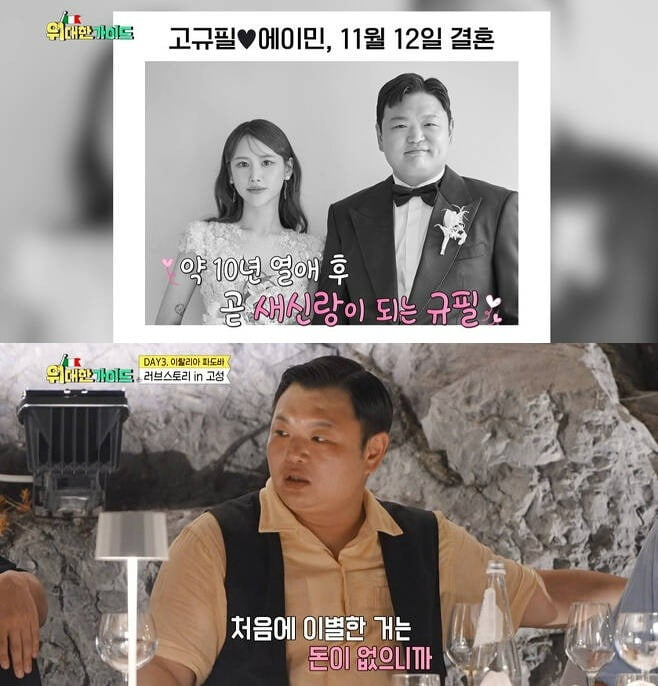 Kim Dae-ho said he immediately sent a message to him while he was studying abroad in Italy, and said, "I even changed the background music on my mini homepage to 'I'm Kissing You' from Romeo and Juliet. We saw each other for the first time while standing across from each other at Sangsu Station, and I knew who he was right away." He recalled, "My ex-girlfriend already got married a long time ago and is living happily."
Go Gyu-pil, who is marrying Amin on November 12, revealed that they also experienced a breakup during their nine years of dating. He said, "We dated for a long time, but we broke up a lot," and added, "The reason we broke up at first was because we didn't have money. I kept avoiding him. When we meet, costing money is stressful. So I didn't take care of it well, so I avoided him."
Taeyuna, Ten Asia Reporter youyou@tenasia.co.kr