TV
Jin Seo-yeon reveals low-calorie jjajangmyeon made with green onions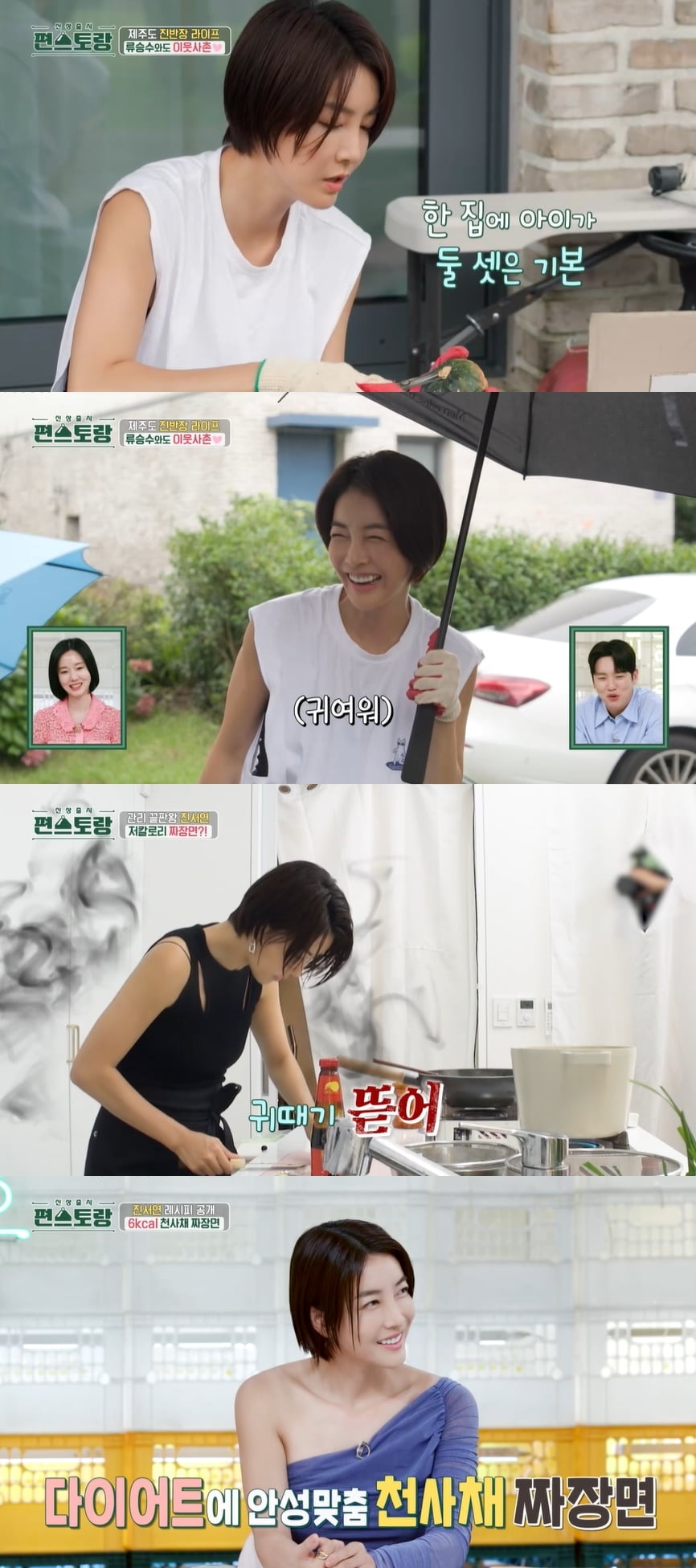 Actress Jin Seo-yeon showed off her skills as a master of self-management.
Jin Seo-yeon attracted attention by appearing on KBS2's entertainment show 'New Release Edition Restaurant', which aired on the 28th, and revealing her daily life in Jeju Island.
On this day's broadcast, Jin Seo-yeon visited a pachi (broken or scratched product that is unusable) farm, purchased agricultural products at a low price and distributed them directly to her neighbors, showing the aspect of 'Jeju Island Jinbanjang', creating a heartwarming experience.
After arriving home, Jin Seo-yeon began preparing a meal in earnest. Jin Seo-yeon, who boasted her skills in making low-calorie seafood jjajangmyeon using Cheongchae (chaekchae), stimulated the salivary glands of viewers with a storm of mukbang.
In this way, Jin Seo-yeon shared her cooking sense from her diligent yet simple daily life, giving off an unexpected charm, and filled with empathy-filled fun.
Meanwhile, 'Newly Released Restaurant' featuring Jin Seo-yeon is broadcast every Friday at 8:30 pm.
Ryu Yae-ji, Ten Asia Reporter ryuperstar@tenasia.co.kr