TV
Two-faced Nam Joo-hyuk, catharsis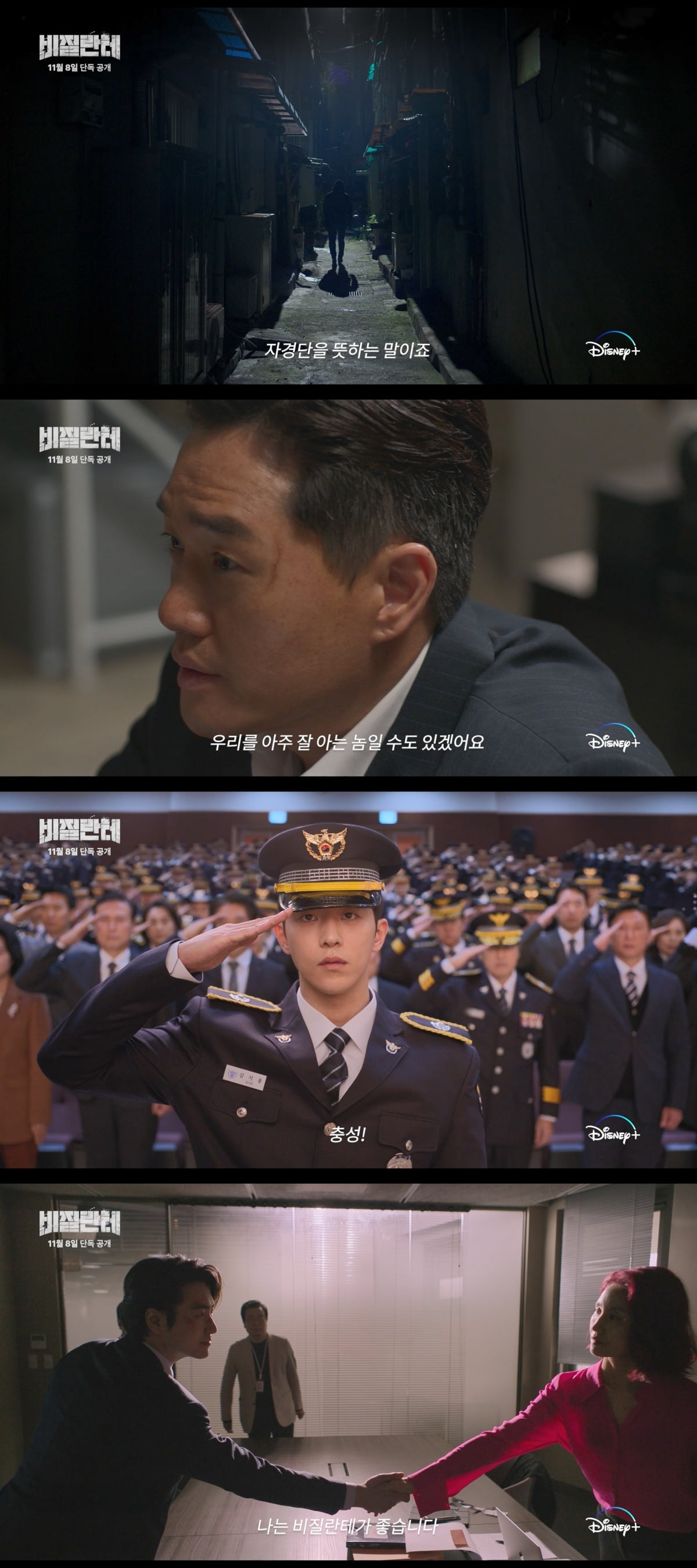 The main trailer for the Disney+ original series 'Vigilante' has been released.
On the 23rd, Disney+ released the main trailer for 'Vigilante', which features a big match between characters chasing Vigilante for their own goals. 'Vigilante' is a model police student who protects the law during the day, but at night, Kim Ji-yong (played by Nam Joo-hyuk) lives as a 'Vigilante' who directly judges criminals who have escaped the law, and people with different goals surround him and fight fiercely. A confrontational action thriller.
The released main trailer begins with a heavy line from Metropolitan Investigation Team leader Jo Heon (played by Yoo Ji-tae): "Vigilante means vigilante." Just as a vigilante shows that individuals protect their own safety by arming themselves, Vigilante (played by Nam Joo-hyuk) visits the victims who reported them, finds the criminals threatening them, and exhilaratingly punishes them, creating catharsis.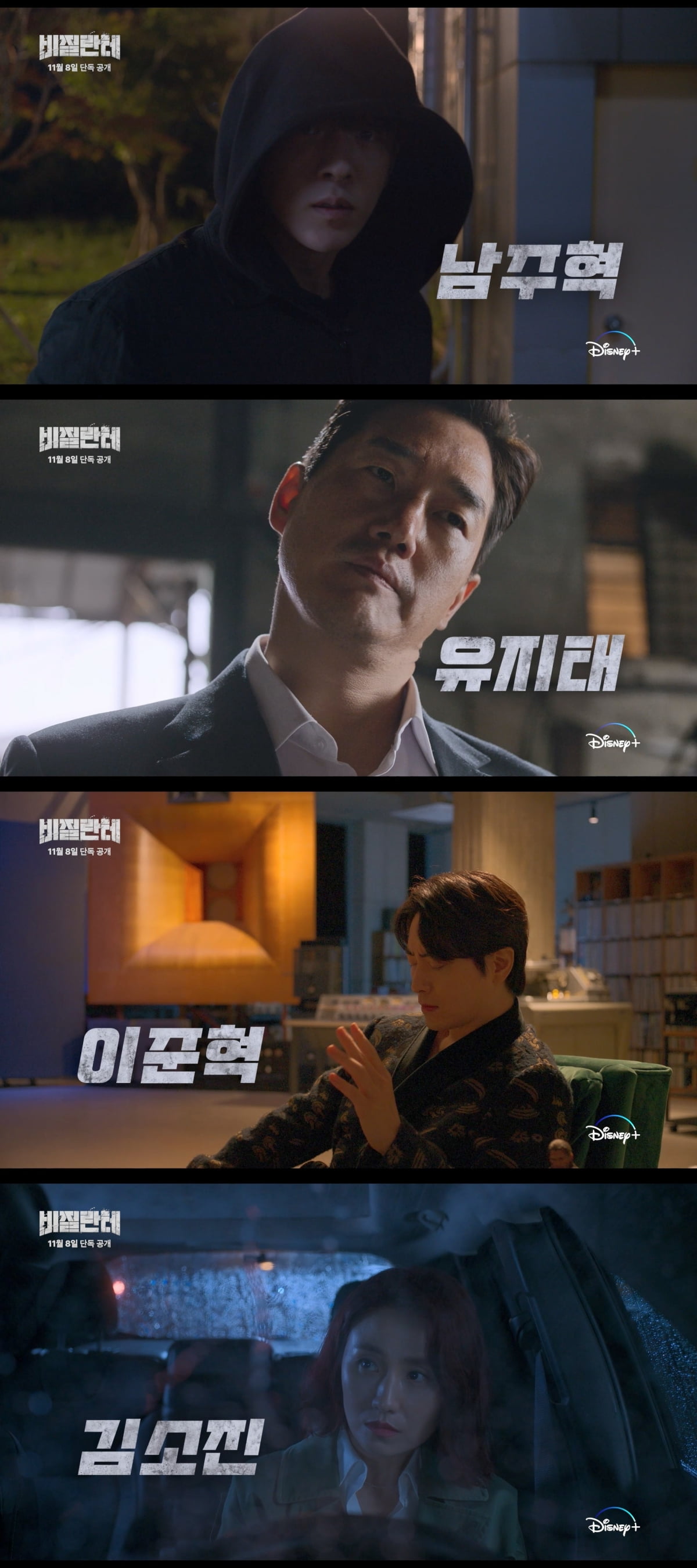 Jo Heon, the head of the investigation team for the 'Vigilante' case, begins to closely pursue Vigilante, saying, "Excellent intelligence, meticulous planning, and decisive crime. He could be a guy who knows us very well." In addition, there is Jo Kang-ok (played by Lee Jun-hyuk), a second-generation chaebol who follows Vigilante with different goals, and reporter Choi Mi-ryeo (played by Kim So-jin). The chase and chase of the characters surrounding Vigilante unfolds in a tense manner at every moment.
Due to the loopholes in the law, the number of criminals who escape the law is increasing, and Kim Ji-yong's anger-filled appearance, saying, "I should have lived my whole life reflecting on myself," and the copy, "Now I judge," raise curiosity and expectations about the justice he will create in the future. In addition, Jo Heon engages in a strange war of nerves with Kim Ji-yong, saying, "Kim Ji-yong, you've seen me before," and the tangled relationship between the two creates a nail-biting tension.
Jo Kang-ok makes a secret suggestion to Choi Mi-ryeo, "Let's protect him," raising curiosity about what kind of relationship the two will have. Lastly, the sight of Kim Ji-yong staring straight ahead with firm and cool eyes, saying, "Justice? This is justice," raises the topic of what true justice is.
'Vigilante' will be released on Disney+ on November 8th and can be seen every Wednesday.
Kang Min-kyung, Ten Asia reporter kkk39@tenasia.co.kr