TV
Namgoong Min laughed and Uhm Kijun cried.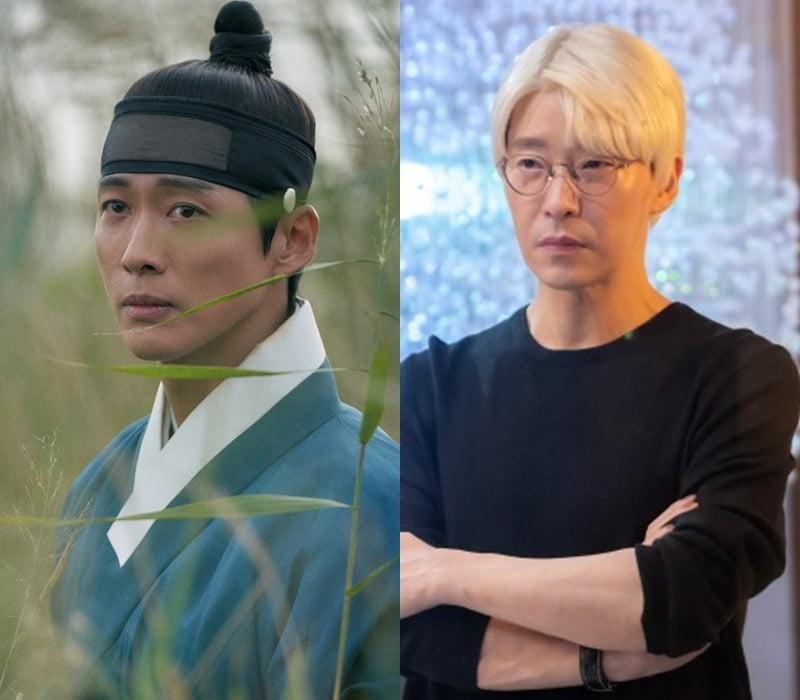 The progress of the Friday-Saturday dramas 'Lovers' and 'Escape of the Seven' is diverging. While 'Lovers' has recorded an upward trend for three consecutive episodes since the beginning of Part 2, 'Escape of the Seven' has been on a downward trend for four consecutive episodes.
The viewership rating for MBC's 'Lovers', which aired on the 20th, surpassed double digits, recording 10.2% nationwide. This is an increase compared to the previous episode and is the highest viewership rating for all channels in the same time slot and the highest for Friday-Saturday dramas. At the moment, the highest viewer rating soared to 12.7%.
'Escape of the Seven' recorded a viewership rating of 6.0%, down 0.5 percentage points from the last episode. The highest viewer rating at the moment was 7.3%.
'Lovers' started Part 2, Episode 1 with 7.7%. This is a 4.5% point drop from the last episode of Part 1, and the risk of the 5-week break could not be avoided. However, it rose to 9.3% in the second episode and succeeded in breaking through double digits again in the third episode. This is the result of Namgoong Min (played by Lee Jang-hyun) and Ahn Eun-jin (played by Yoo Gil-chae)'s poignant and gruesome narratives and the dense portrayal of the miserable situations of Joseon prisoners of war.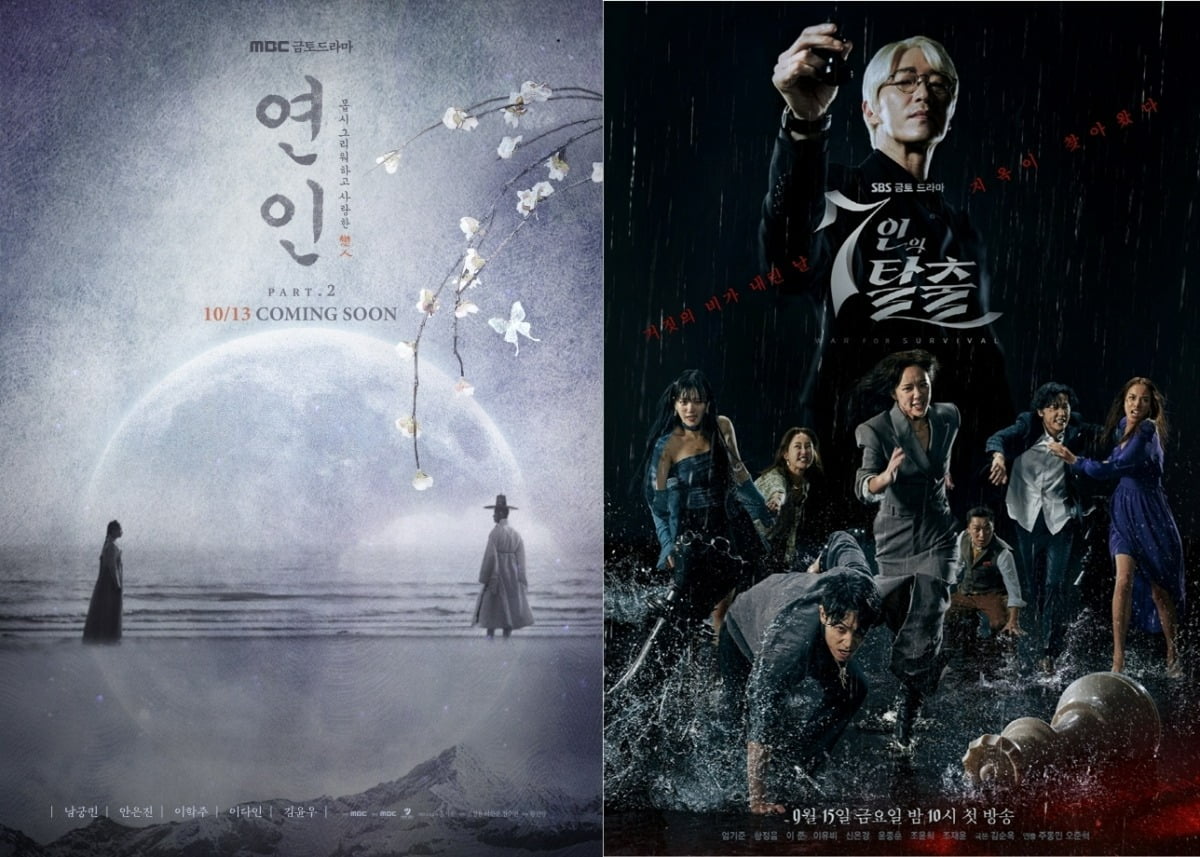 On the other hand, 'Escape of the Seven' revealed that the existence of the mysterious 'K' was Shim Jun-seok (played by Kim Do-hoon), the successor to the Sungchan Group, and a confrontation with Matthew Lee (played by Eom Ki-jun) unfolded, but viewership ratings continued to decline. It fell slightly from 7.3% in the 6th episode and fell to 6.0% in the 9th episode. As it was the next work of writer Kim Soon-ok, who recorded a hit with the 'Penthouse' series, it was a disappointing result.
In the broadcast on the 21st, it was decided that 'Lovers' would be broadcast 20 minutes earlier, at 9:30 PM, and run for 100 minutes. Accordingly, attention is being paid to whether 'Lovers' can continue to rise and whether 'Escape of the Seven' can stop the momentum of 'Lovers'.
Taeyuna, Ten Asia Reporter youyou@tenasia.co.kr