TV
Lee Cheong-ah was also a married woman. "I have a husband."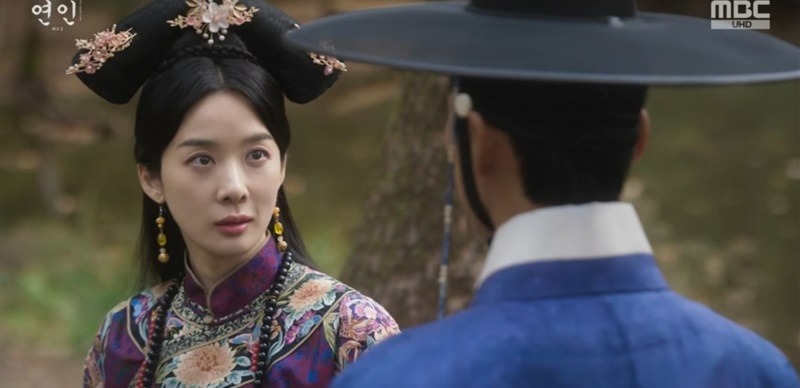 Lee Cheong-ah's identity behind the mask was revealed.
In Part 2 of the MBC Friday-Saturday drama 'My Dearest', it was revealed that Lee Cheong-ah, who aroused curiosity by wearing a blue mask and hunting prisoners, was the princess 'Gak-hwa' who relayed the situation of Joseon to Hong Tai-ji (played by Kim Jun-won), the emperor of the Qing Dynasty.
In episode 13, which aired on the 20th, Gak-hwa spent time with Jang-hyeon (Namgoong Min) and confessed the reason why he became a captive hunter. She said that she felt bored with the Qing emperor telling her that he no longer needed her help and that he should just crack down on the women of the royal family, so she set out on a captive hunt. In addition, Gak-hwa, who has always achieved everything according to his will, came to think that begging for his life while hunting prisoners was too insignificant, and made a firm decision, "Even if my country loses the war, if I die, I will not be a prisoner." It was also visible.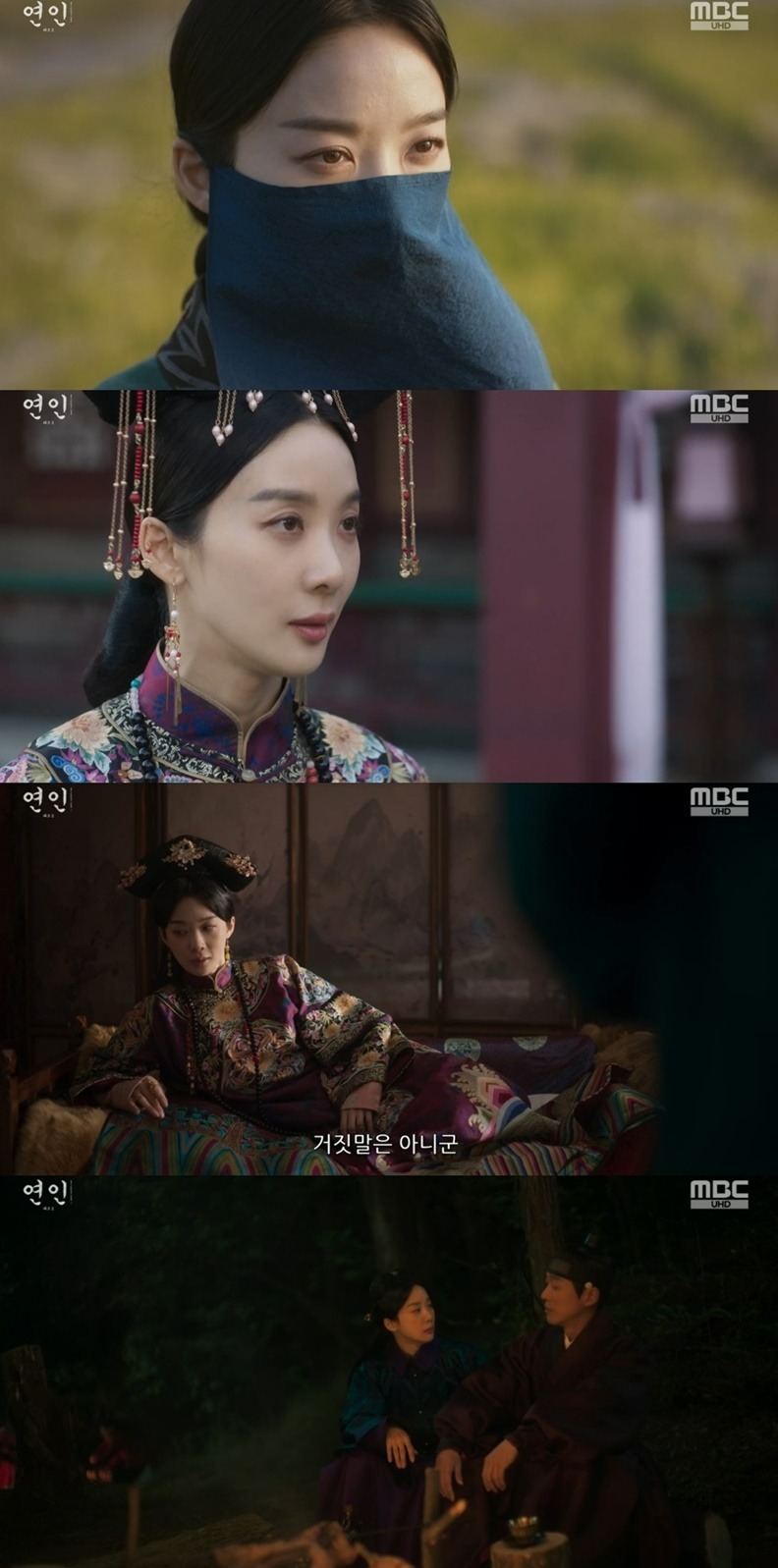 Next, Gakhwa shows a pure and tomboyish girl towards Janghyeon, who neither fears nor ignores her. Starting with a surprise kiss, he suggested going hunting with him and ordered him to be his night attendant. In addition, he makes full use of his cute charm, such as falling asleep next to Jang Hyeon while drunk, and brings laughter, raising curiosity about how the relationship between Gakhwa and Jang Hyun will progress in the future.
Gakhwa also revealed to Jang Hyeon that he was married. He said, "I have a husband. My husband brought 400 servants with him. They pitched a curtain and offered cows, camels, and horses to His Majesty and asked for me. He is Prince Chahar, and our Majesty says he was the only one who won when he conquered Chahar. After feasting for seven days and nights, he went back saying he would come get me. "I believed that, but he hasn't come to pick me up for years," he confessed.
He said, "I am not dissatisfied with my fate. But that night, my husband seemed like he really wanted me. "I was curious about whether that look in your eyes was a lie," he said. "I guess I can get married to a Mongolian prince or something like that according to your Majesty's wishes. Until then, I'll enjoy it to my heart's content. So, you have to attend my bed today."
Lee Cheong-ah is maximizing the charm of her characters, from the charismatic and confident captive hunter to the lovely princess Gak-hwa. As Gak-hwa's hidden identity is finally revealed and the play becomes even richer, expectations are growing for what kind of activities she will perform.
Meanwhile, episode 14 of Part 2 of MBC's Friday-Saturday drama 'My Dearest' will be aired today (21st) at 9:30 PM.
Taeyuna, Ten Asia Reporter youyou@tenasia.co.kr