TV
Gian 84 looks exhausted, how difficult is Africa?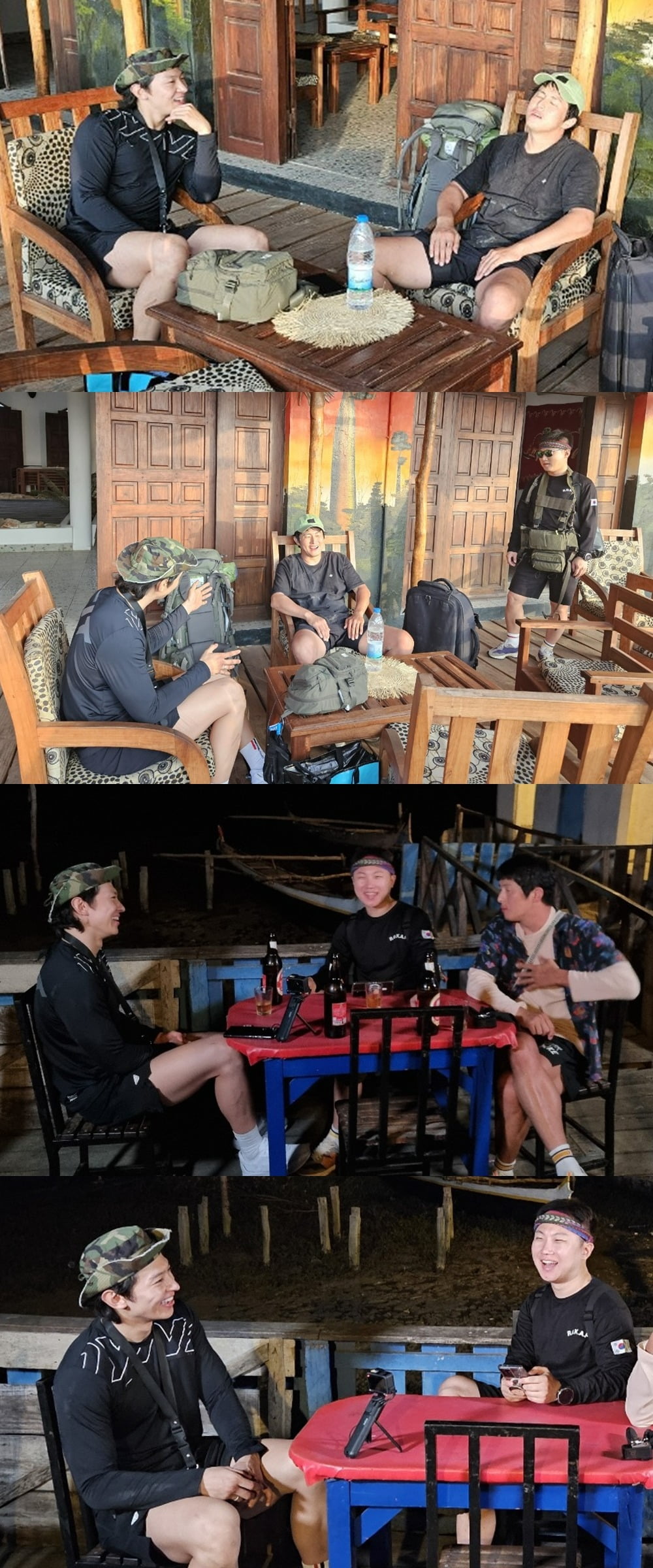 Panibottle and Dex join MBC's entertainment show 'Around the World Season 3' (hereinafter referred to as 'Around the World 3'), and the 'Three Brothers from India' join the 'Three Brothers from Madagascar' for the third time. Expectations for 'Around the World 3' are soaring as Panibottle and Dex, who left for Madagascar to meet Gian84, who started the journey first, are captured in a happy meeting with Gian84.
On the 20th, 'Around the World 3' released a still showing them meeting at a local beach and saying, "Panibottle and Dex have joined the journey to Madagascar, Africa."
On the 16th, Kian84 headed to Madagascar, Africa, alone in search of the 'primitive sea', raising expectations for 'Around the Planet 3'. Subsequently, the still released today shows the scene where the 'Three Indian Brothers' Kian 84, Pani Bottle, and Dex reunited in front of the Madagascar beach.
According to the production team, as soon as the youngest Dex met Kian84, he ran to hug him and expressed his joy, and he was also surprised by Kian84's tired appearance for a moment and could not take his eyes off him. The sight of Gian84, leaning on a chair, looking tired, and Panibottle and Dex looking at him with concern is already giving a warm feeling.
In the subsequent still, Gian84 is smiling with his gums while listening to their stories between Pani Bottle and Dex, attracting attention. It is said that the 'Madagascar Three Brothers' enjoyed the local nightlife together and shared their individual journeys.
Previously, Kian84, Panibottle, and Dex received great love from viewers by showing their strong chemistry as the perfect 'Three Indian Brothers' in 'Around the World 2', which went to India. Pani Bottle, a veteran travel creator who needs no words, has shown an indispensable presence in India as well as in South America. They filled in the gaps in the 'raw' appearances of Kian84 and Dex, who seem to be different from each other, and even showed a sense of entertainment that made people burst out laughing just by their presence, performing as if they were the original members of 'Around the World'.
Dex, a new member of 'Around the World 2', showed off his unexpected charm with his strong charisma and wildness, as well as his cuteness and sweetness that melted the hearts of his brothers and locals. Viewers who fell in love with Dex's new appearance, which was not seen in other content, referred to him as a 'candidate for the MBC Entertainment Awards Rookie Award', and he established himself as a 'trend in entertainment' in name and reality.
Even while 'Around the World 2' was airing, there were many responses from viewers who wanted to see 'Around the World 3' with Kian84, Pani Bottle, and Dex. Thanks to such support, there is keen interest in what kind of chemistry the 'Three Brothers', who reunited again, will explode in Madagascar, Africa.
'Around the World 3' is scheduled to air for the first time in 2023 after completing production and filming and featuring a more raw journey.
Taeyuna, Ten Asia Reporter youyou@tenasia.co.kr