TV
Heo Yoon-jeong "I lost tens of billions of won and got divorced, and I also received poop and urine."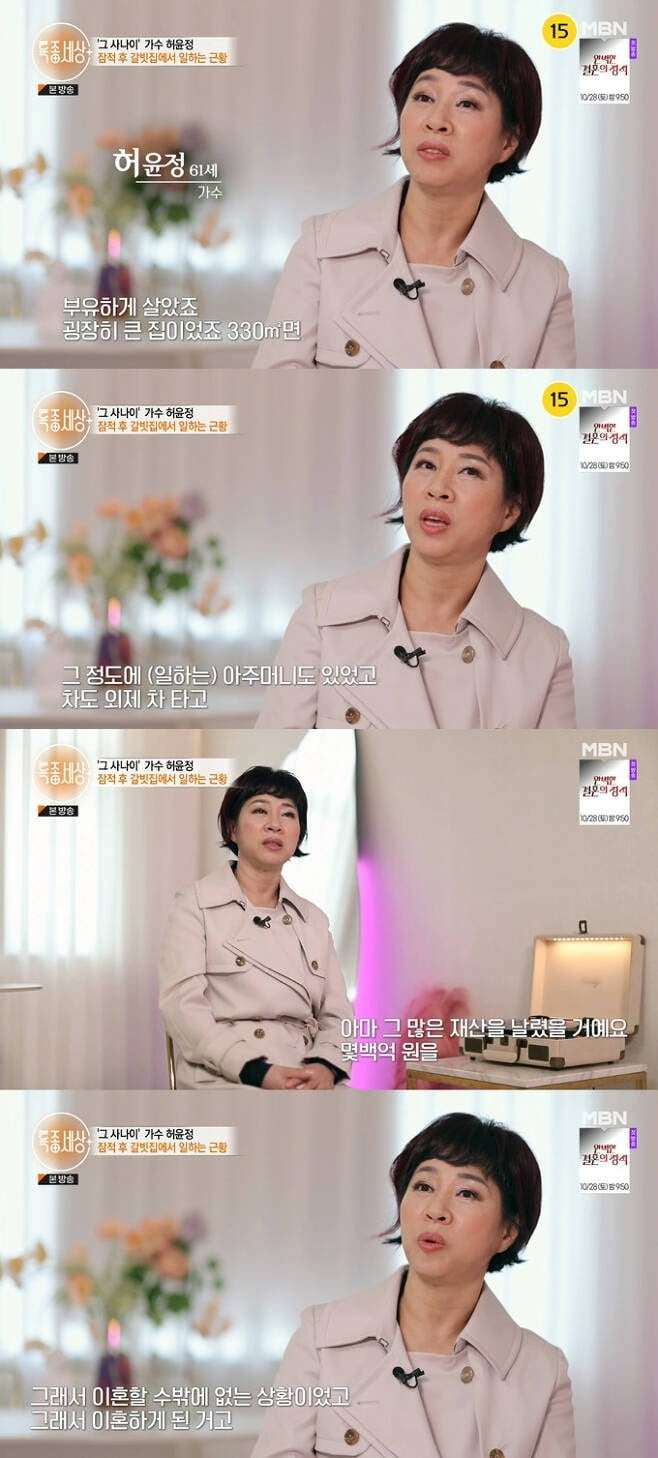 Singer Heo Yoon-jung mentioned her ex-husband while revealing the reason why she suddenly disappeared after her prime.
In the 605th episode of MBN's 'Scoop World', which aired on the 19th, Heo Yoon-jung, the protagonist of the song 'That Man', which was greatly loved as the OST of the movie 'Lucky' and the drama 'My Mister', appeared.
Currently, Heo Yun-jeong was running a restaurant with her sister. The older sister said, "It's been 15 years since I came to her side after going through a lot of different experiences and hardships. It was heartbreaking when this gorgeous kid started working at a restaurant. But I had to adapt, so I made her work hard. I made her learn how to work in the kitchen first."
Heo Yun-jung started singing at the age of 6, released a solo album at the age of 9, and received the song 'That Man' from Ham Jung-ah in her senior year of high school. He recalled, "At the time, I was the only one who sang disco-style songs," and "The income was decent. I performed on about 15 different stages a day."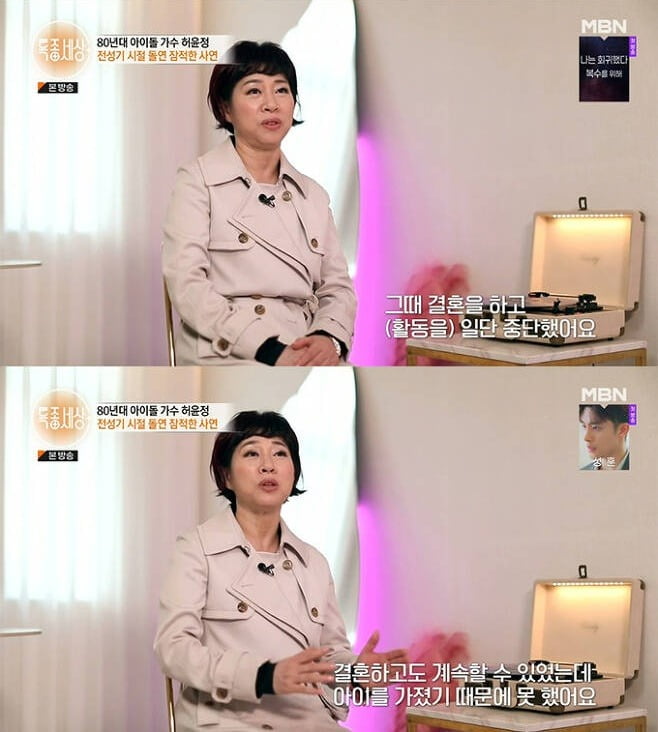 The reason why Heo Yun-jung suddenly disappeared from the entertainment industry was because of her marriage. Heo Yun-jeong said, "At that time, I was turning 30, and I was at a crossroads between whether I would get married or sing. Thinking about it now, I would not have gotten married, but I was immature at the time. I stopped working because I had a child."
However, due to the failure of her ex-husband's business, her once wealthy life was ruined. Heo Yoon-jeong said, "I lived in a very large house of almost 100 pyeong. I had an aunt, and I drove a foreign car. But my ex-husband's business failed. He must have done something else. In the aftermath, he lost a lot of wealth worth tens of billions of won. "I lost it," he said, revealing the reason for the divorce.
Afterwards, Heo Yun-jeong, who raised her siblings in a single room, shed tears, saying, "There's nothing I haven't done. I even worked as a caregiver. I even took in my grandmother's poop and urine." Heo Yun-jeong, who had finally paid off all of her debt, was dreaming of becoming a singer again. She couldn't do it all. It was touching to say that he even sang in his dreams because he was saddened by his dream of becoming a singer.
Taeyuna, Ten Asia Reporter youyou@tenasia.co.kr