TV
No villains in the 17th season of 'I'm Solo'? Defcon also highly praised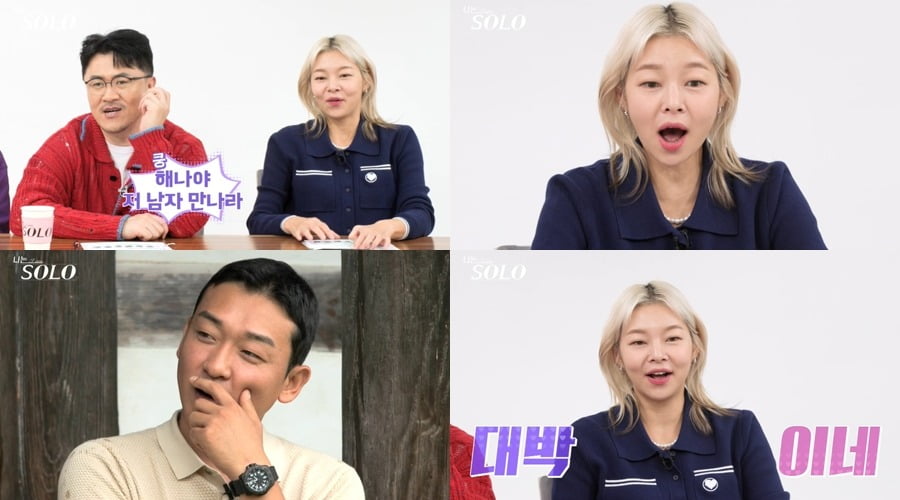 In 'I'm SOLO', a 'big hit guy' who even Defconn recognizes appears.
In the SBS Plus and ENA entertainment show 'I Am SOLO', which will be broadcast on the 18th, the identity of the 'sweet man' who devastated 'Solo Country 17' will be revealed.
On this day, Han Solo, who entered 'self-introduction time', surprised everyone with an unexpected action. Sang-cheol is taken aback and says, "I'm crazy," at the single man's 'perfect sense' behavior, which is even more amazing than his jaw-dropping specs, while the single women cheer, saying "Wow~" and "Awesome!"
MC Song Hae-na, who confirmed Solo Nam's 'celestial sense', said, "Wow! "Wow!" he exclaims, and Ok-soon cannot hide her 'bright ascension smile', saying, "It's a sniper to women's hearts!" Lee Yi-kyung also praises the solo man's delicate sense, saying, "His delicacy is way above general standards." Finally, Defcon encourages Song Hae-na, saying, "Hae-na, meet that man." Song Hae-na said, "I like that kind of thing. "It's really awesome!" he explodes with Defcon and 'Tiki Taka'.
Defconn appears to be infatuated with the single man, saying, "This has completely driven a wedge into a woman's heart," and "I want to make him my close younger brother." Lee Yi-kyung is also 'overly immersed', saying, "If I were a woman, I would want to go on a date." Attention is focused on the identity of the solo man who immediately fell in love with 'Solo Country 17th Street'.
The identity of the 'Daebaknam' who swept 'Solo Country 17th Street' with his sense can be confirmed on 'I am SOLO', which airs at 10:30 pm on this day.
Taeyuna, Ten Asia Reporter youyou@tenasia.co.kr