TV
Announcer Kim Dae-ho: "I feel distant from Yoon Doo-joon because he is an idol."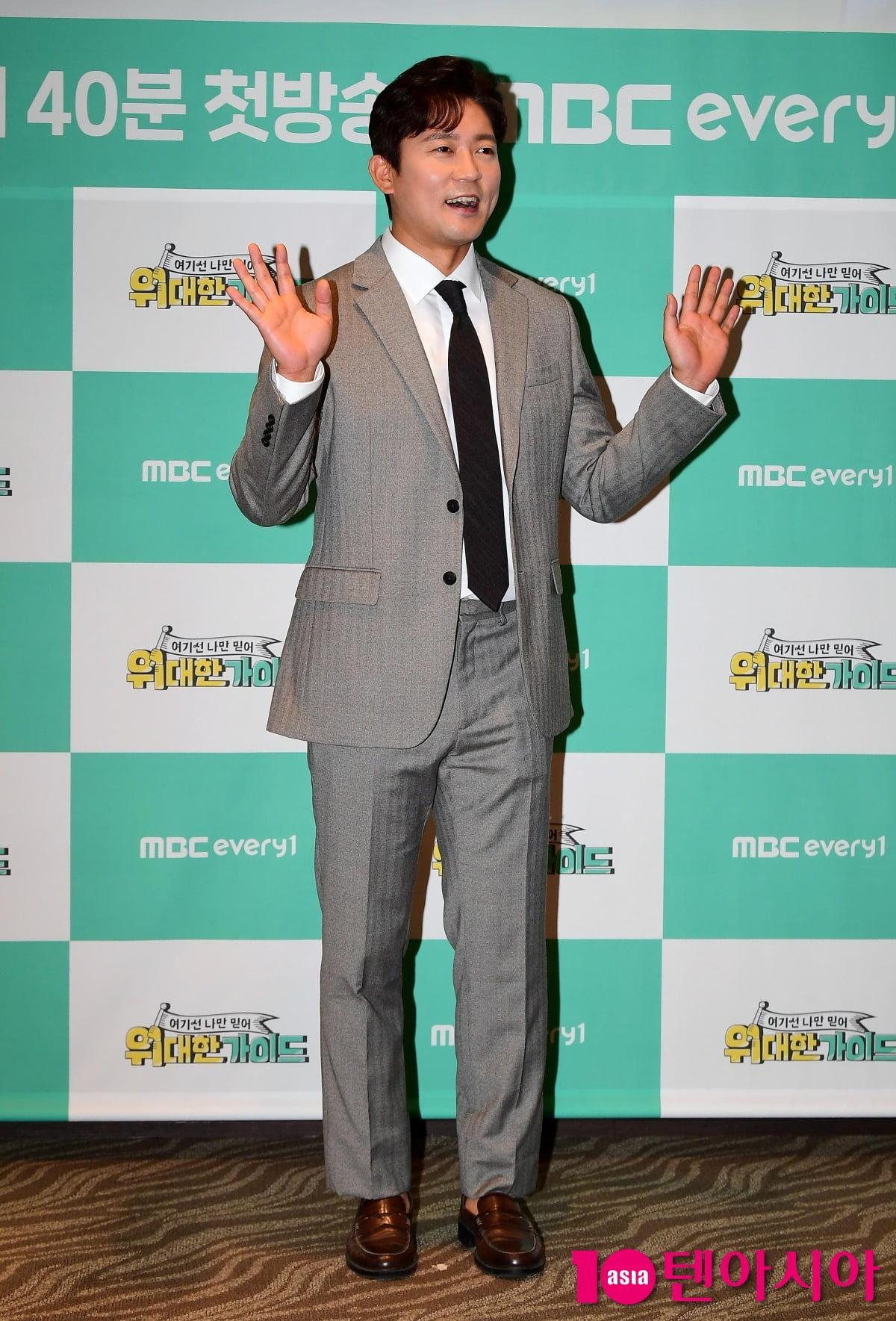 Announcer Kim Dae-ho spoke about his chemistry with the members.
On the 16th, a production presentation for MBC Every1's entertainment show 'The Great Guide' was held at the Stanford Hotel in Sangam-dong, Seoul. Announcer Dae-ho Kim, actor Kyu-pil Go, Doo-jun Yoon of Highlight, Hyun-ah Jo of Urban Zakapy, broadcaster Alberto Mondi and PD Ye-rin Kim attended the event.
'The Great Guide' is a travel reality program where a Korean foreigner who has lived in Korea for N years becomes a guide and travels to spots known only to travelers visiting their home country and locals. The first destination is Italy, and Alberto Mondi will be the guide.
When asked about his chemistry with the members, Kim Dae-ho said, "I thought I would be the oldest, so I felt a little burdened, but fortunately, I made friends called Ko Gyu-pil and Alberto, and I leaned on them and even whined about them during the trip. Jo Hyun-ah, who was the mood maker and satisfied my thirst for Korean food. I felt distant because he was an idol, but when I met Yoon Doo-jun, who was friendly, kind, and dignified, I felt like I had fun traveling with him."
Go Gyu-pil said, "It was fun because they were all nice and hard-working friends," and added, "It was fun to watch the tiki-taka game between local guide Alberto and his travel mates to get what they wanted."
Yoon Dujun also said, "It was more comfortable and enjoyable to travel with people who were very considerate of each other. "I still reminisce about my travel memories," and Jo Hyun-ah said, "He took very good care of me, a member of Hongiljeom. "It was great to be able to empathize with each other's experiences and have many conversations while moving together."
Alberto Mondi laughed, saying, "Personally, I think the problem was that our chemistry had improved too much. Since we became so close, I felt more comfortable expressing my complaints and demands and the number of complaints seemed to have increased as well."
'The Great Guide' will be aired for the first time on the 16th at 7:40 PM.
Taeyuna, Ten Asia Reporter youyou@tenasia.co.kr