TV
Hong Seok-cheon announces his departure, "I can't record, I'm so angry."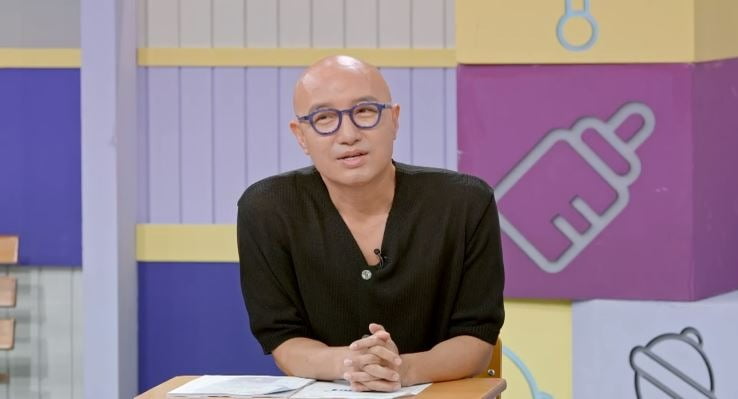 Broadcaster Hong Seok-cheon becomes too immersed in the story of a teenage mother's pregnancy and announces his departure during recording.
In the 13th episode of MBN's entertainment show 'Adults Don't Know High School Dad 4' (hereinafter referred to as 'High School Dad 4'), which will be aired on the 18th, broadcaster Hong Seok-cheon will appear and exchange greetings with the 3 MCs. Hong Seok-cheon, who appeared with the introduction of "a 'pioneer in the world of prejudice' who broke down social prejudices 22 years before the broadcast of 'High School Mom Daddy,'" said, "I often watch 'High School Mom Daddy,' but there are times when I get so angry that I can't watch it all." He said, "If I met him in real life, I might hit him (the main character of the story)," showing his 'Eom Geun-jin' side.
The main character of the day is Oh Hyun-ah, a teenage mother. Through the re-enactment drama, Oh Hyun-ah reveals, "Because of my lazy lifestyle, my parents were against my boyfriend who I broke up with and got back together with, so I registered my marriage first without them knowing." 3 MC Park Mi-sun also said, "I gave up my career and conceived a child first to get my parents' permission for our relationship," and added, "It was a thoroughly planned pregnancy, not the pre-pregnancy-and-then-marriage that usually unfolds in the story of 'High School Daddy.'" -In Gyo-jin and Seo Jang-hoon evoke surprising reactions.
However, even after Oh Hyun-ah gave birth, her husband's lazy lifestyle and 'eccentricity' did not change, and Hong Seok-cheon, who was watching the screen, shook his butt and said, "I want to go home now, but I'm so angry." Although the 3MC continued to dissuade him by saying, "Just wait a little longer," Hong Seok-cheon even expressed his intention to 'give up watching', saying, "I'm going crazy with frustration, but this is just the beginning, right?" Curiosity is gathering about the full story of the original pioneer Hong Seok-cheon, who aroused 'extreme anger'.
The production team said, "Hong Seok-cheon, who was watching the reenactment drama, made a sharp remark, 'From the beginning of the reenactment drama, I thought, 'I can't record anymore,'" and delivered a harsh rebuke to the young couple's continued immature behavior." He said, "Even MC Park Mi-sun said, 'How hard would it be if my child did that?' "Please pay attention to the story of the sweet potato, which is overly immersed in the parents' position, as well as the current daily life that gave a 'big twist' and the concerns of teenage mothers," he said.
Episode 13 of 'The High School Dad Adults Don't Know About' will be aired on the 18th at 10:20 PM.
Taeyuna, Ten Asia Reporter youyou@tenasia.co.kr