TV
Chu, I just said "thank you" to the bug eating show.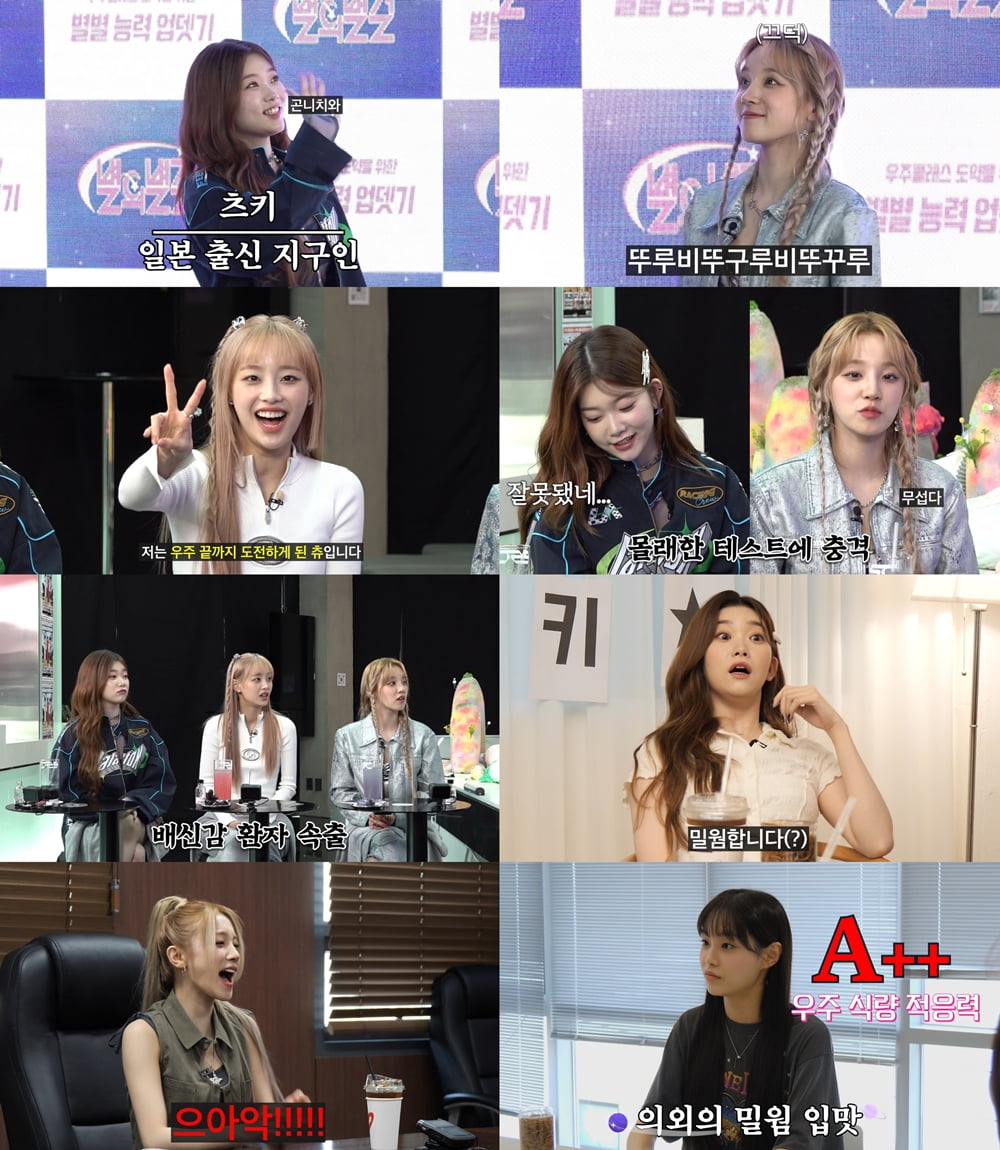 Chu steals the attention of fans by showing off his 'hairy' appetite, even eating bugs.
In U+Mobile TV's 'Star Girl (hereinafter referred to as Star Girl)', which airs for the first time on the 16th, a test of Chu, Yuqi, and Tsuki's space survivability to challenge the space chart beyond the world's first Billboard chart will be held. Is expected.
While abilities to survive in space, such as agility and observation, were checked, the space food adaptability test was filled with screams and body gags at the appearance of future space food 'mealworms'. When the production crew brought in mealworms, Tsuki, the youngest, was horrified and said, "It's creepy. What should I do?" and then let out an unidentified scream. He even apologized profusely and said, "It's a mealworm(?)", making everyone laugh.
Yugi showed off his confidence by pretending to be strong, saying, "What is that?" But when Mealworm got close to him, he made a fuss and burst into laughter, saying, "Don't come!" and "Are you alive?" On the other hand, Chuu said, "Thank you so much. I will eat it hard," and then boldly tasted it and showed an unexpected reaction, saying, "Huh? It's delicious? The shrimp are delicious."
Meanwhile, Chu x Yuqi Angry remarks toward the production crew, such as "Aren't you crazy?" and "I feel betrayed," are coming out of the mouths of K-POP's representative female idols, and curiosity is growing about the identity of the 'hidden camera' that made people grab the back of their necks.
The full story of Chu x Yuqi
Ryu Yae-ji, Ten Asia Reporter ryuperstar@tenasia.co.kr