TV
"Do you want to lie down on the bed?" Park So-young openly tempts Shin Seong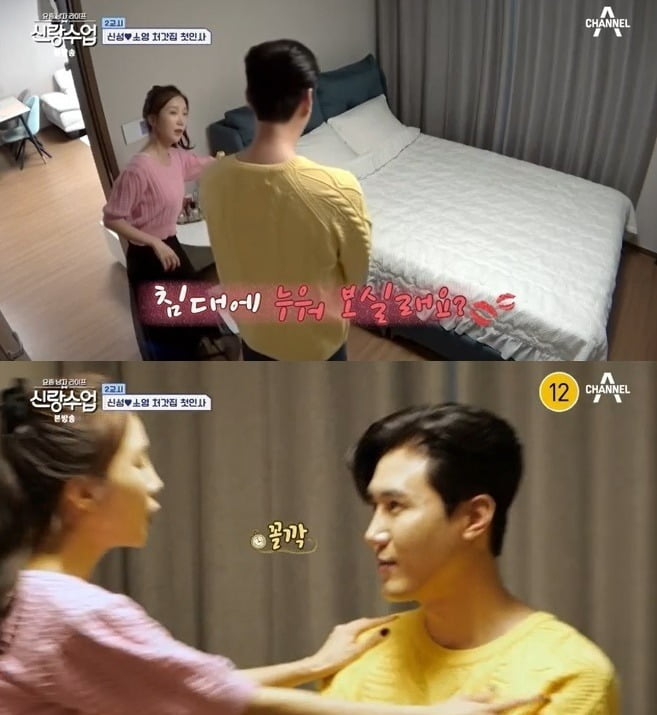 Singer Shin Sung met with Park So-young's mother.
On this day, Shin Seong's 'Accidental Mother-in-Law Class' took place. Shin Seong said, "Today is the day Soyoung goes to say hello to her parents," and headed to the market. At the market, he packed a basket of flowers and beef and went to Park So-young's house. However, Park So-young was the only one at home, which embarrassed Shin Seong. After comforting Shin Seong, Soyoung Park gave him a tour of his room.
In particular, Park So-young said, "This is the bed I sleep in," and suggested, "Would you like to lie down on my bed?" When Shin Seong was embarrassed, Park So-young sat him down on the bed, saying, "Brother, I'm tired, so take a nap." He also said, "Isn't the atmosphere really nice when you turn off the lights like this? Sit here and get some rest." A photo of her and Shin Seong was placed by Park So-young's bedside.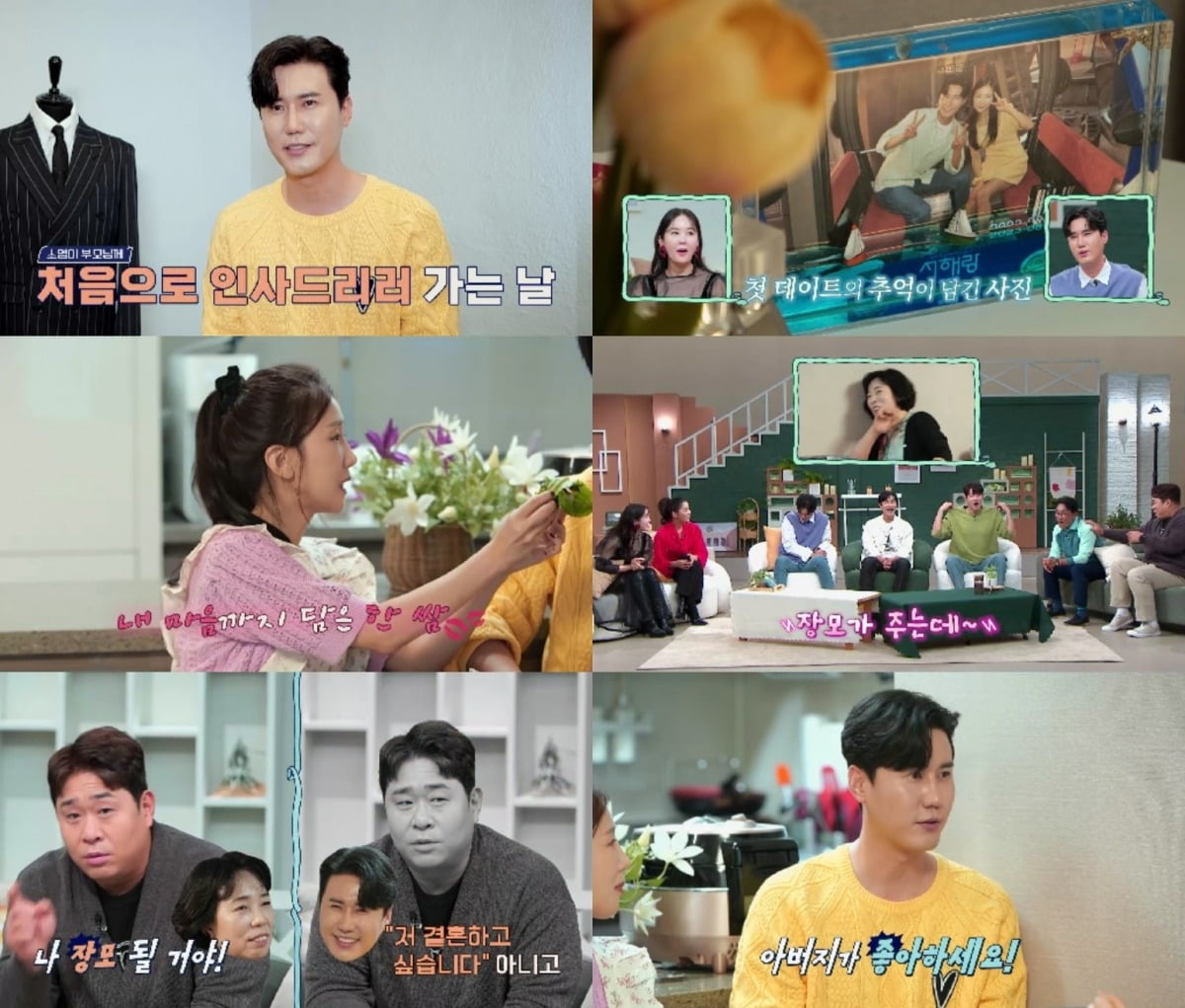 However, Park So-young's mother suddenly came home and surprised the two. Park So-young's mother served all kinds of dishes, saying, "We have a precious guest here, so we should prepare something delicious." The three sat around a table covered with delicious food, and Park So-young's mother was happy when Shin Seong prepared her meat wrap, saying, "I wonder if it's a dream or reality."
Next, Park So-young's mother also returned the meat wrap to Shin Seong. However, Park So-young, who saw this, was worried about Shin Seong, saying, "It must be hot!" Then my mother attacked my mother-in-law, saying, "Is it hot when your mother-in-law gives it to you?" 'Mentor' Moon Se-yoon responded to his mother's words by saying, "I'm going to be your mother-in-law!" "This is my first time seeing a painting like this," he said, applauding.
Shin Seong-do also laughed, saying, "My father said that when he goes out these days, people ask, 'Are you seeing your daughter-in-law?'" Park So-young's mother did not miss this and asked, "Does the family like So-young?" Shinsung said, "My father also likes it very much. "He asked me to bring him home sometime," he answered, making Park So-young's mother satisfied. Furthermore, Shin Seong also sang Park So-young's mother's favorite song and earned a lot of points.
Taeyuna, Ten Asia Reporter youyou@tenasia.co.kr