TV
100 episodes revealed by Oh Jeong-se↑ The secret to being prolific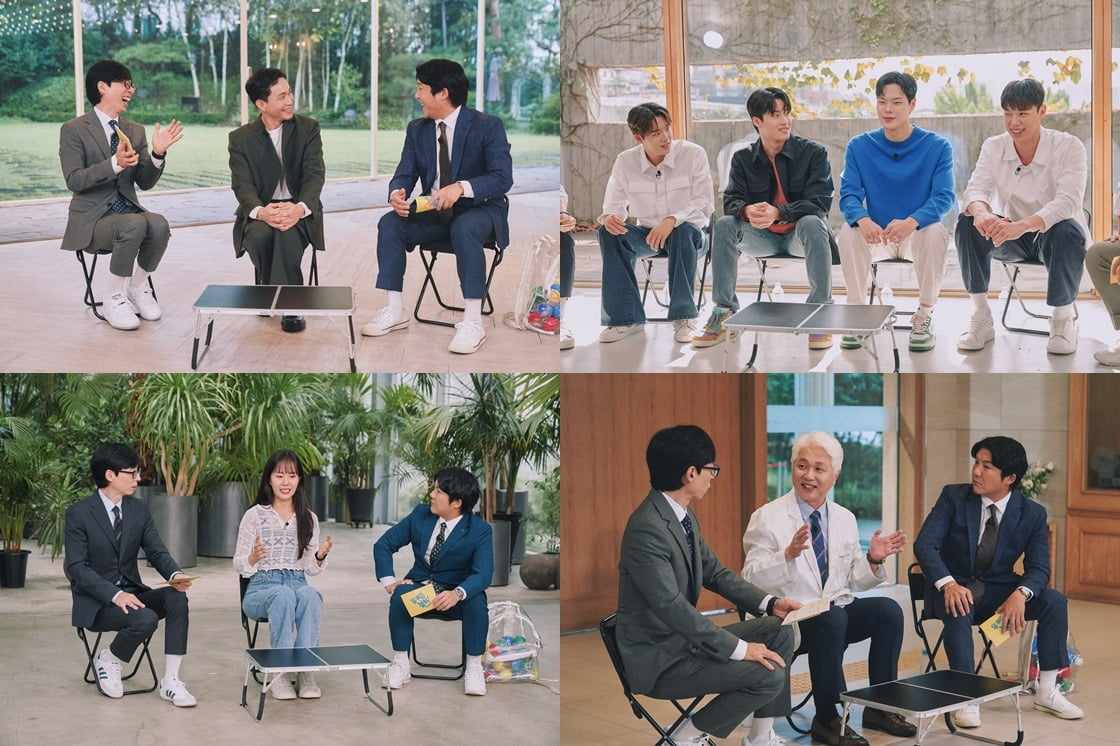 Actor Oh Jeong-se reveals that he went to over 1,000 auditions.
In the 214th episode of tvN's entertainment show 'You Quiz on the Block', which airs today (11th), Lee Da-seul, the strongest 'N-jobber' with six jobs, obesity specialist Professor Oh Sang-woo, Hangzhou Asian Games gold medalist swimmer Hwang Sun-woo, Kim Woo-min, and Lee Ho-jun , Yang Jae-hoon, and actor Oh Jeong-se appear. They plan to share the challenge of overcoming limitations and the life wisdom they have gained from it.
First, there will be time to get to know Lee Da-seul, the strongest N-jobber with six jobs. In addition to being a dancer, which was her first job while attending Seoul National University, she has also worked as an announcer, voice actor, show host, yoga instructor, and speech instructor. She opens up about the reasons why she has various jobs. In particular, episodes from the time when Wonder Girls and Big Bang dancers were active, memorable dances, and stories about one's own voice, which can be heard familiarly around people such as artificial intelligence (AI) speakers, are expected to add excitement.
Next, we continue the talk with Professor Sangwoo Oh, a family medicine and obesity specialist. He said that the number of obese patients has increased rapidly since COVID-19, and he plans to inform people about the dangers of obesity, which is the root of all diseases, and effective diet methods. While emphasizing the importance of a diet that adheres to principles, it also adds benefit by debunking the truth and lies of diet myths. In addition, it adds to curiosity by saying that while watching the observation camera that captures the baby's daily life, he imparted useful tips that dieters should know.
Swimmers Hwang Sun-woo, Kim Woo-min, Lee Ho-jun, and Yang Jae-hoon, the winners of the Hangzhou Asian Games' golden medal, are looking for 'You Quiz'. They announced the birth of a golden generation in swimming by winning a total of 15 medals, including the gold medal in the men's 800m relay, from the difficult training camp in Australia before the Asian Games to the secret to achieving a new Asian record in the 800m relay and the thrilling emotions they felt when they won the gold medal. It is conveyed vividly and makes you immerse yourself in the scene. In addition, the deep friendship that gave each other great strength, the unique method of choosing roommates, and the time to measure the players' arm lengths are also announced, raising expectations.
Lastly, we listen to the story of actor Oh Jeong-se, who makes us happy in each work. Jagi, who has appeared in over 100 movies and dramas since his debut and has a passion for auditioning over a thousand times for this purpose, tells the story of how he embarrassed director Bong Joon-ho at the audition for 'Memories of Murder', the behind-the-scenes of his comical acting, and how to immerse himself in the character. He brings a smile to his face by revealing his efforts, etc. in a humorous way. In addition, it is said that he gave a calming resonance by introducing an anecdote from his childhood as the son of a super house and the secret of his warm acting in a cheerful and sincere way.
'You Quiz on the Block' airs every Wednesday at 8:45 PM.
Taeyuna, Ten Asia Reporter youyou@tenasia.co.kr