TV
Lee Seo-jin and Jung Yu-mi, this is why there are dating rumors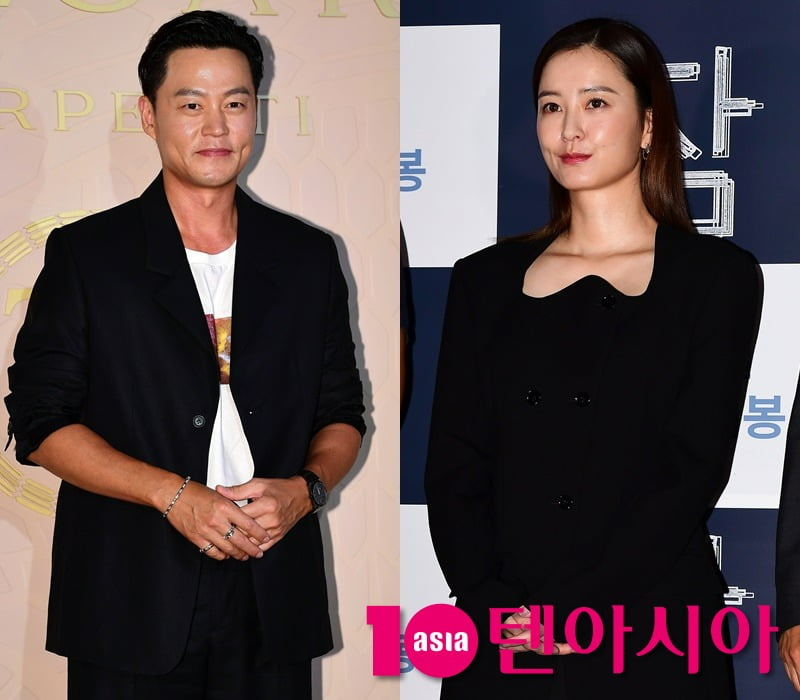 Actress Jeong Yu-mi revealed her close friendship with Lee Seo-jin. It was flown impromptu from Korea to the United States with just one phone call. Lee Seo-jin also expressed his desire to appear with Jung Yu-mi on the American episode of 'Three Meals a Day'.
On the 6th, the video of the fifth episode of 'Lee Seo-jin's New York, New York 2', 'Youth Romance, That Japchae 1 Night 2 Days in Montauk' was posted on the channel 'Channel Fifteen Nights'. In the video released on this day, Lee Seo-jin was seen leaving for Montauk Beach with producer Na Young-seok, writer Lee Woo-jung, and writer Kim Dae-ju.
On this day, Lee Woo-jung said, "Na Young-seok and I's final goal is to have 'Three Meals a Day' in America with Lee Seo-jin." Seojin Lee was dumbfounded, saying, "Why do you have to take me with you? Isn't there anyone else?" Na Young-seok said, "Three Meals a Day - Water Minari" and even explained a specific plan: "Let's start with a farm, eat for one or two seasons, and then open a small restaurant in front of it using what we grow there."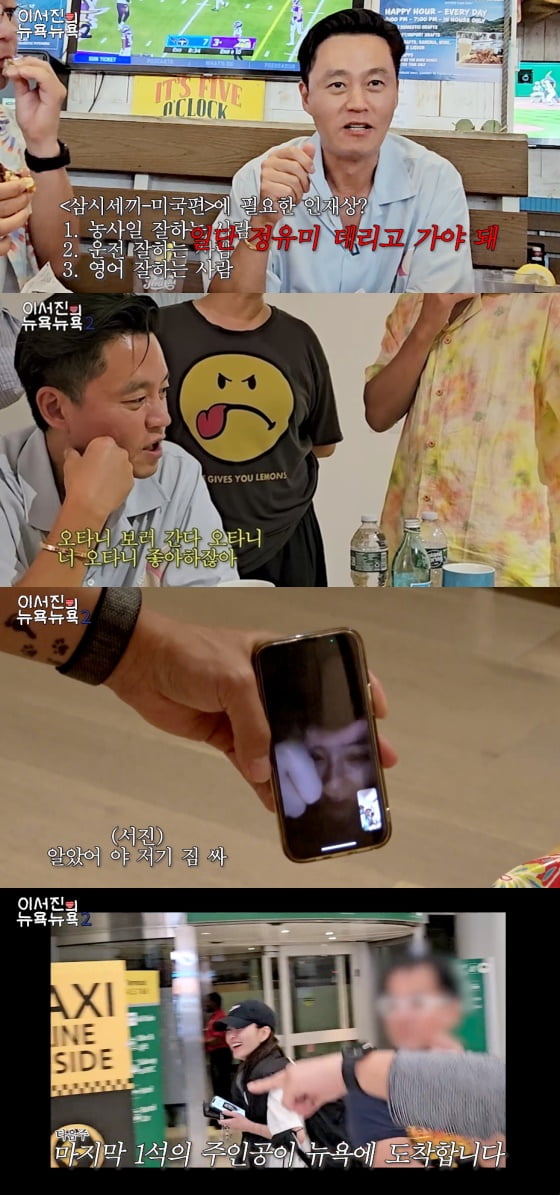 Na Young-seok asked who he would like to work with if he were to host an American special. Without hesitation, Seojin Lee said, "First, we have to take Yumi Jung." Choi Woo-sik, who worked with 'Seojin's Family', and Kim Gwang-gyu, who worked with 'Three Meals a Day', declined.
Lee Seo-jin thought of Taecyeon Ok, saying, "Brother Gwang-gyu is useless to anyone. He doesn't speak a word of English." At the same time, I was worried, saying, "Taecyeon is useful. Doesn't he speak English well?"
Afterwards, Seojin Lee suggested, "Let's have a video call with Yumi." Jung Yu-mi, who answered the phone, was disappointed that they did not take her, and when she heard that she would be off until Sunday, Lee Seo-jin said, "Get dressed quickly and come to the airport. I will pick you up."
When Jeong Yu-mi asked about his future plans, Lee Seo-jin said, "I'm going to go see the Mets. Going to see Otani. "You like Otani," he seduced, adding, "You can watch Otani on Saturday night and then get on a plane." Jung Yu-mi, who heard this, got excited and said, "Am I really watching Otani?" and when Lee Seo-jin told her to pack her bags, she said, "What are you packing? I'm just going. "What is life?" he said coolly. And 23 hours later, Jung Yu-mi arrived at the New York airport.
Previously, Jung Yu-mi and Lee Seo-jin were caught up in dating rumors after being spotted side by side at an NBA stadium in the United States. Accordingly, Jung Yu-mi appeared on tvN's 'You Quiz on the Block' and explained the dating rumors.
Taeyuna, Ten Asia Reporter youyou@tenasia.co.kr