TV
Jeon Hyun-moo opens a Chuseok business trip buffet "I can only sleep for 1 hour for two days"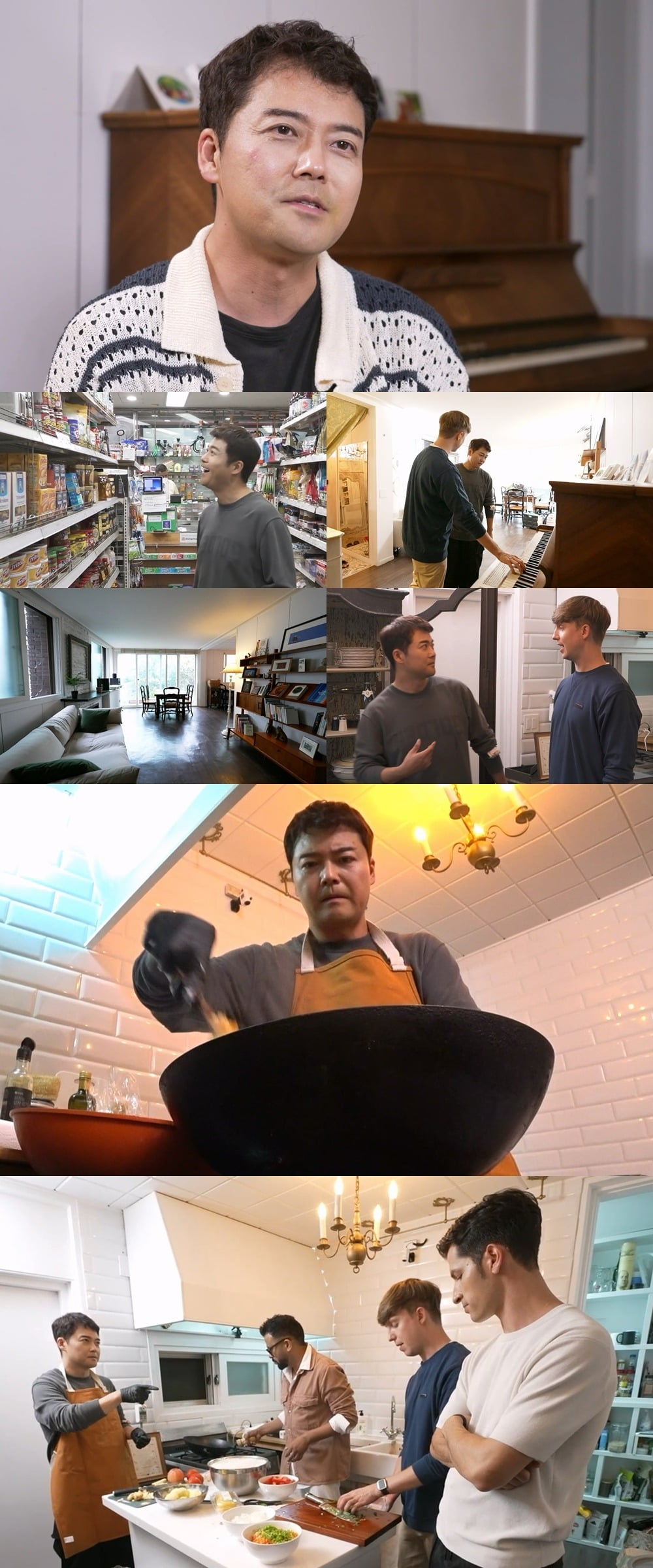 Jeon Hyun-moo opens the 'Mooden Ramsay Buffet to Celebrate Chuseok'. A challenge to cook a home-cooked meal for five 'Korean foreigners', including Lucky from India, Alberto from Italy, Daniel from Germany, Takuya from Japan, and Julian from Belgium. Muden Ramsey (Jeon Hyun-moo + Gordon Ramsay) Expectations are high on what kind of dishes will appear on Jeon Hyun-moo's first business trip.
While Na-rae Park previously showed her 'big hands' aspect by cooking holiday food for 20 people to celebrate Chuseok, in the MBC entertainment show 'I Live Alone', which will be aired on the 6th, she will show off her skills of making home-cooked meals for her foreign younger siblings of 10 years to celebrate Chuseok. (Mother + Jeon Hyun-moo)' Jeon Hyun-moo's appearance is revealed.
Jeon Hyun-moo, who said, "This is Muden Ramsey's first catering," entered the foreign food ingredients mart looking extremely nervous. He can't take his eyes off the various sauces and ingredients that are difficult to find in domestic supermarkets. The sight of Jeon Hyun-moo enjoying healing at a foreign grocery store, saying, "It's better than a temple or a meditation center," brings laughter.
The place where Jeon Hyun-moo packed his bags and headed to was the house of Julian, his best friend of 10 years. The exterior is Korean and the interior is European, and the interior where East and West coexist attracts attention. Jeon Hyun-moo, who was admiring the unique interior of Julian's house, discovers 'this' and suddenly sighs while pouring out Feng Shui advice, arousing curiosity as to what happened.
Jeon Hyun-moo, who saw vintage furniture everywhere, from pianos that are over 100 years old to antique furniture made in the 18th century, said, "I like new things made with a vintage feel," and revealed his firm taste for 'new things', making people burst into laughter.
One by one, foreign children begin to gather at Julian's house, and Jeon Hyun-moo begins to cook in earnest. Jeon Hyun-moo surprises everyone by confessing that he only slept for an hour and a half for two days to prepare for the buffet for this business trip.
The Chuseok business trip buffet scene of Jeon Hyun-moo, a member of 'Mooden Ramsey' who will be giving a taste of his hometown to his foreign younger brothers whom he has known for 10 years, can be seen through 'I Live Alone', which airs today.
Taeyuna, Ten Asia Reporter youyou@tenasia.co.kr