TV
Shim Hyung-tak and Saya break up after just 3 days of wedding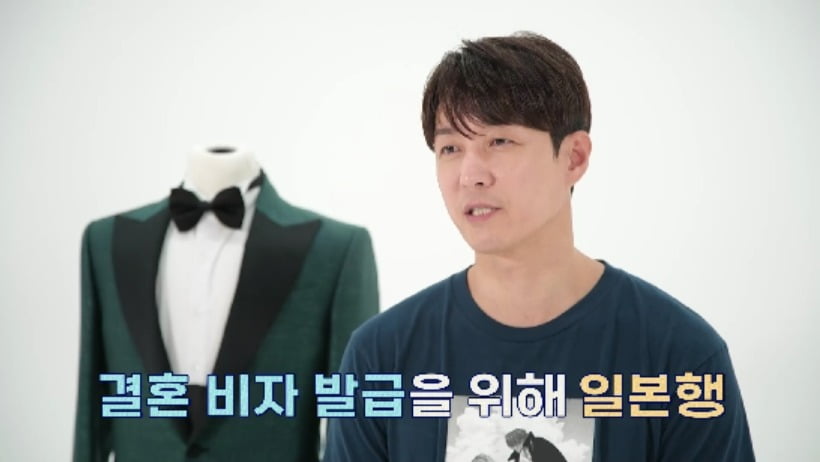 Actor Shim Hyung-tak separated from his wife Saya three days after their wedding.
In the 84th episode of Channel A's entertainment program 'Men's Life These Days - Groom's Class (hereinafter referred to as 'Groom's Class')', which aired on the 4th, Shim Hyung-tak's day was depicted as he received 'on-site groom's classes' from 'mentor' Moon Se-yoon.
'New Groom' Shim Hyeong-tak kept the house alone without his wife Saya, raising curiosity. In response, Shim Hyung-tak said, "Saya is in Japan to get a marriage visa. "I left three days after the wedding and haven't returned yet," he explained.
Afterwards, I worked hard on the homework that Saya had given me, and soon after, my 'mentor' Moon Se-yoon made a surprise visit. Shim Hyung-tak served milk that was a month past its expiration date to Moon Se-yoon, who was attending a 'on-site class', and kept introducing broken items, making her laugh.

When Shim Hyeong-tak continued to squeak, Moon Se-yoon made him wash the dishes and then began the cooking class, saying, "I will make you some geotjeori." Then Shim Hyung-tak took out the Hoto noodles from the noodle factory where his father-in-law is the CEO and cooked them together. However, he made a series of mistakes, such as spilling water on the induction cooker, and Moon Se-yoon cursed with his eyes.
Afterwards, the two people sat across from each other at the table and chatted a lot while eating the food they made together. Meanwhile, Shim Hyeong-tak said about the couple's fight, "When (I) scolded my dog, (Saya) told me to stop scolding him and we fought. However, we have never fought (over our own issues)," he said.
At the same time, he said, "Honestly, I kneeled three times. We were both in a bad mood, so I knelt down to tell them to solve it first. When Saya was standing, he put his face on her stomach and said he was sorry," causing a surprise.
Shim Hyung-tak also said, "I set an alarm a week before the anniversary. "Then it will be time to prepare," he said, revealing his side as a lover. Accordingly, Moon Se-yoon also made everyone kneel with his 'extractive marriage advice' from his own life.
Taeyuna, Ten Asia Reporter youyou@tenasia.co.kr