TV
Jo Bo-ah, her ability to change faces is top-notch.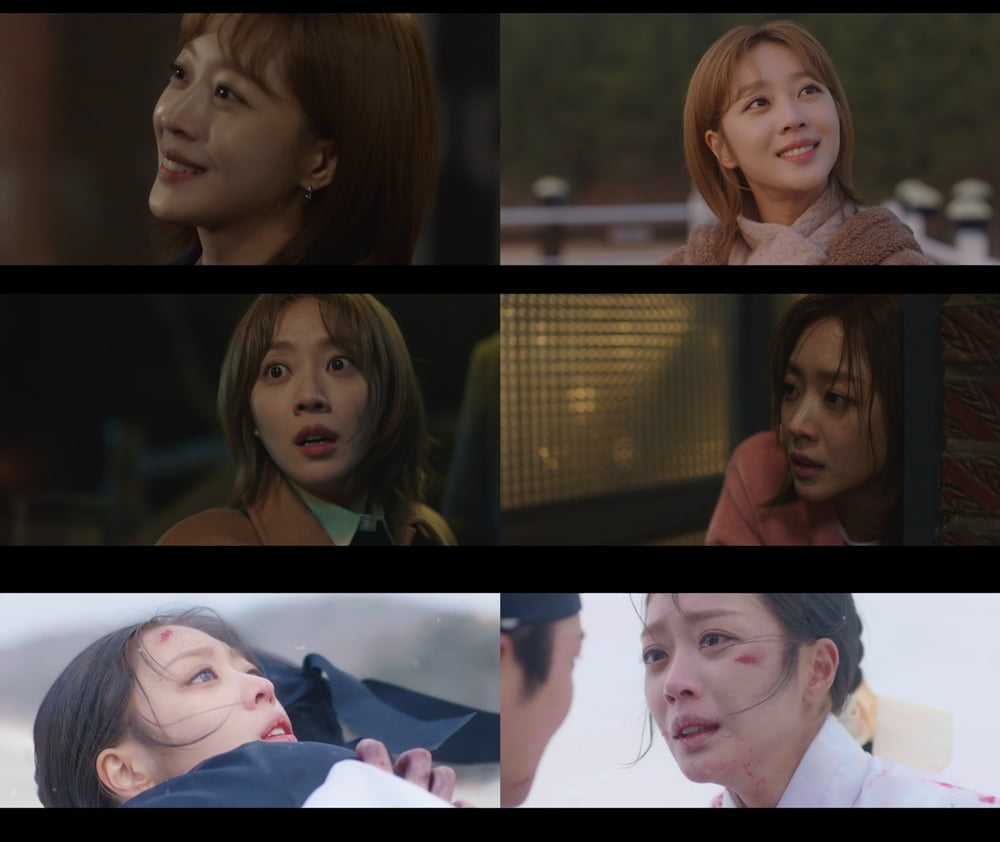 Jo Bo-ah covers a variety of genres and is showing the dignity of a 'trustworthy actor'.
In the JTBC Wednesday-Thursday drama 'This Love Is Force Majeure' (written by Noh Ji-seol, directed by Nam Ki-hoon, produced by SLL and C-JeS Studio), Jo Bo-ah plays the role of Lee Hong-jo, a civil servant at Onju City Hall who resolves civil complaints and always does his best, and his previous life, Primrose, giving a legendary ending in every episode. is being written down. He is captivating viewers with his acting skills that instantly change the genre within one work.
First, Jo Bo-ah showed the essence of a romantic comedy, proving the title of 'rom-com goddess'. Transforming into Lee Hong-jo himself, he broke down the audience's laughter barrier by demonstrating Hong-jo's lovable charm to the fullest from the beginning of the play. In particular, after confirming her feelings for Rowoon (played by Jang Shin-yu), Jo Bo-ah's true value began to shine, and she not only showed off her cute charm but also displayed her uninhibited affection at the right time, eliciting responses that stimulated the love cells of viewers.
If Jo Bo-ah's fateful romance made viewers' hearts race, the thriller genre was created every time they encountered Ahn Sang-woo (played by Na Jung-beom), making them sweat hard. Jo Bo-ah, who always showed a kind and affectionate side to the complainants, responded to Ahn Sang-woo's expression of interest with cold eyes, and then showed Hong Jo's colorful side with a strong tone that clearly conveyed his intention to reject.
In addition, he is overly immersed in the acting that heightens the tension in Ahn Sang-woo's stalking, which becomes bolder from the middle to the end of the play. He also perfectly digests the thriller genre, expressing Hong Jo's crisis with his whole body through shaking eyes and trembling dialogue.
In addition, Jo Bo-ah is showing off her passionate acting by encompassing the narrative-filled historical drama genre. Jo Bo-ah, who played the role of Hong Jo's past life primrose in the latter part of the play, not only shocked the audience with the ending where she was stabbed by Rowoon (played by Mu-jin) in episode 12, but her eyes quickly filled with tears and she expressed complex emotions such as resentment and regret toward Mu-jin. He made viewers' hearts tingle with his acting in his eyes.
This is a part where we can expect Jo Bo-ah's acting skills to become deeper and deeper with only four episodes left, and attention is being paid to how she, who controls the flow of the play, will convey her heavy presence.
Meanwhile, JTBC's 'This Love Is Force Majeure', in which Jo Bo-ah appears, is an irresistible romance between Lee Hong-jo, a low-ranking civil servant who obtains a banned book that was completely sealed 300 years ago, and Jang Shin-yu, a lawyer who becomes a victim of the banned book. It airs every Wednesday and Thursday at 10:30 p.m.
Ryu Yae-ji, Ten Asia Reporter ryuperstar@tenasia.co.kr