TV
Jeong Jun-ha, who said he was rooting for him, will continue to withdraw from 'What's Playing'?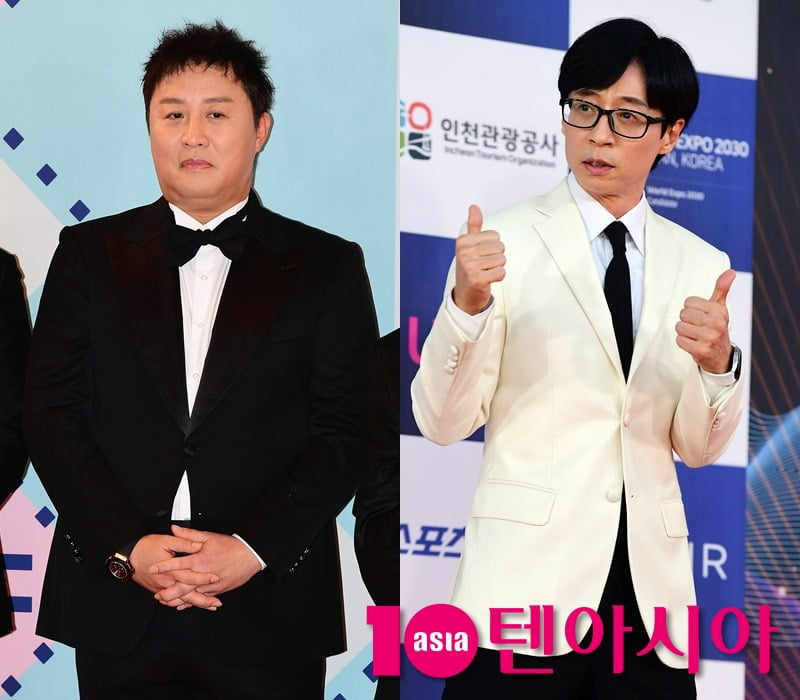 There is a difference between pity and boredom. Even if one is concerned about a difficult situation, the one-sided talk that continues is exhausting to the listeners. Jeong Jun-ha is pouring out the story behind his departure from 'What Do You Do When You Play'? A unilateral departure is definitely an unfortunate situation. However, it does not look good to see him constantly mentioning Yoo Jae-seok and lamenting his own situation.
'What Do You Do When You Hang Out' underwent a major reorganization last July, with member and production staff changes. Accordingly, Jeong Jun-ha and Shin Bong-seon left the show, and Joo Woo-jae joined as a new member. The departure of Jeong Jun-ha and Shin Bong-seon was an expected procedure. Before the reorganization, the two were the only ones who did not become trainees in the 'Dungcheol Entertainment' project, and there were even rumors that they were missing out on training, and that they were blatantly discriminating against members.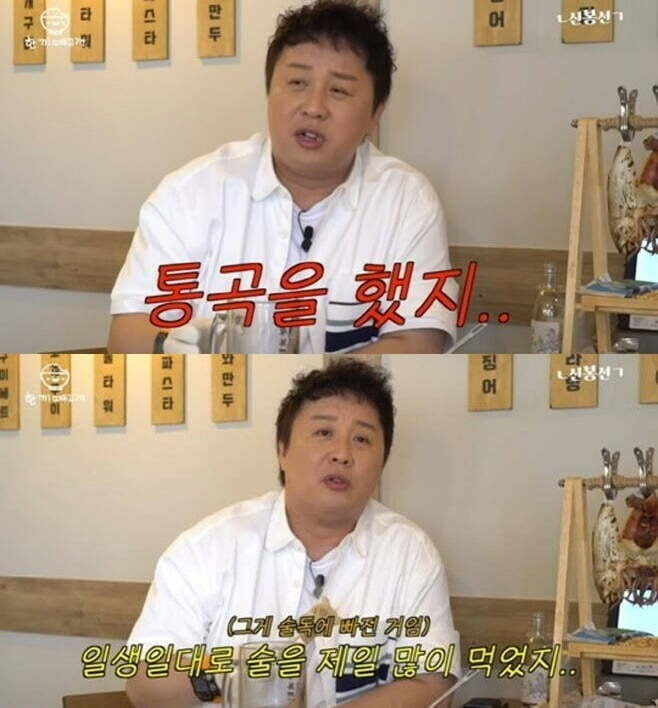 There was no direct mention of the background of the two people's departure from 'Hangout', but this was known through the mouths of Jeong Jun-ha and Shin Bong-seon. On July 13, Jung Jun-ha appeared on Shin Bong-seon's YouTube channel and said that he had been addicted to alcohol for a while after leaving 'Hangout' and said, "I drank the most I've ever had in my life. I even cried. It wasn't just crying, I was wailing. Thursday was. "Isn't it recording day? I can't be home," he said, expressing his upset. This indirectly reveals that he was unilaterally notified of his departure.
Jeong Jun-ha, who showed his disappointment, has now openly revealed the story behind his resignation notice. Appearing on JTBC's 'Knowing Bros' that aired on the 16th, he said, "If the PD suddenly says, 'Can I get a car and go for a ride?', don't give him a ride. I asked to talk there for a moment, and that's what happened."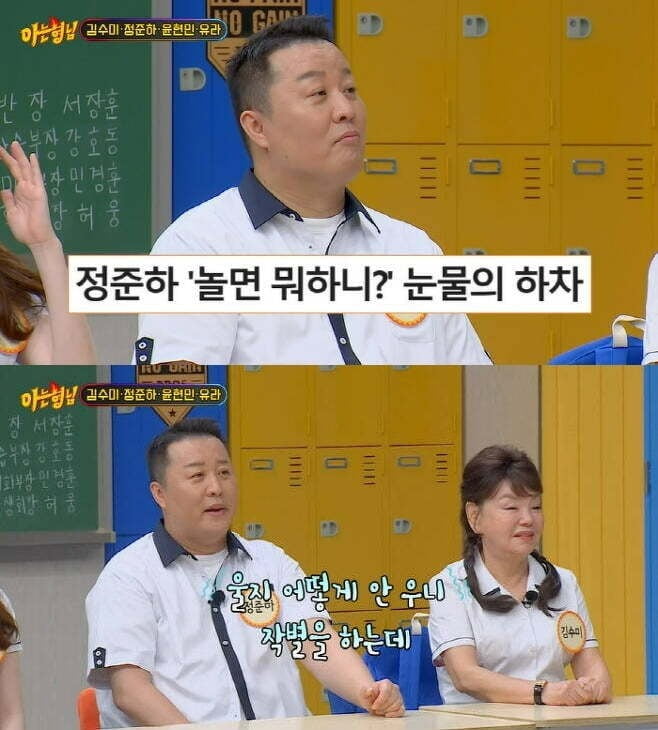 When Kang Ho-dong asked, "You didn't cry, right?" Jeong Jun-ha said, "I cried at least once. How could I not cry? We were saying goodbye." Then, when I posted a group photo on social media, an article called 'Jung Jun-ha, a great person.' Inside, he was a very small person. "It is," he said.
Regarding the reason for his decision to appear in the movie 'Family Glory: Returns', Jeong Jun-ha also seemed to have given up, saying, "I decided to just do it right after I was notified of my withdrawal from 'Hangout'."
Since it is a relationship that has continued since 'Infinite Challenge', I understand how Jung Jun-ha feels that leaving 'What Do You Do When You Play' must have been more painful than anyone else's. However, Jung Jun-ha, who is currently appearing on various entertainment shows to coincide with the promotion of the movie, even mentioned his distant relationship with Yoo Jae-seok, who contacted him to express his gratitude after leaving 'What Do You Do When You Hang Out?'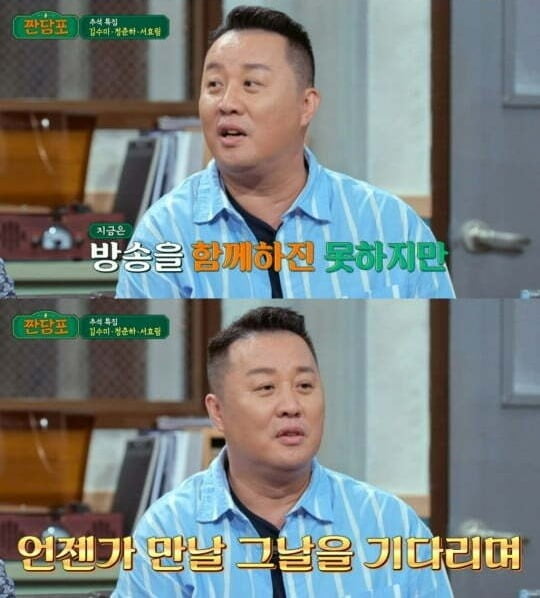 Jeong Jun-ha continued to talk about 'What do you do when you hang out' on JTBC's 'Jandangpo', which aired on the 16th, and said, "I'm sorry for keeping talking about it. The director of 'Jandangpo' today is the same director, so please give a good word to Jaeseok." did.
In response, the MCs commented, "Is the distance so far that the camera directors can convey it?" and "You've been a bit awkward these days." Jeong Jun-ha responded, "I don't think it's the right time for us to work together. Even if our relationship has become distant for a while now, "I hope that someday we can have fun talking about old times and laugh together," he said.
In entertainment, reorganization and resignation are inevitable fates. It is up to you to accept this, overcome it, and move on to a better path. It is not right to only focus on the hurt and vent about it.
Taeyuna, Ten Asia Reporter youyou@tenasia.co.kr