TV
Kim Jong-min, dating suspicions erupt and even 'marriage rumors' arise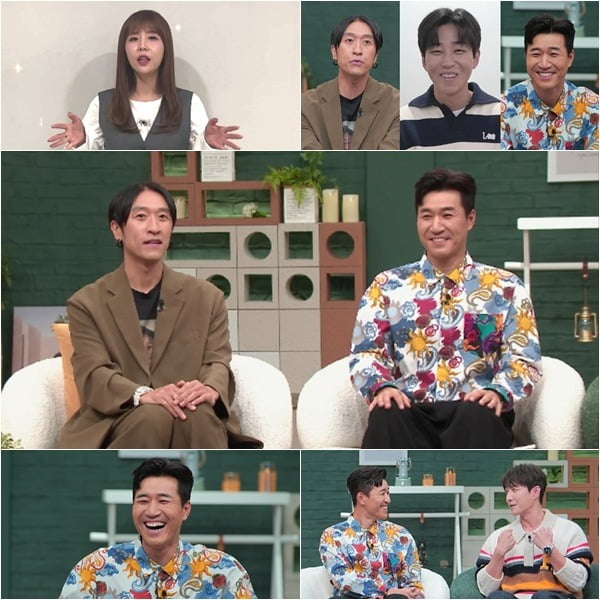 'Ready grooms' Kim Jong-min and Baek-ga make a surprise appearance on 'Groom Class'.
In the 83rd episode of Channel A's entertainment program 'Men's Life These Days - Groom's Class (hereinafter referred to as 'Groom's Class')', which will be broadcast on the 27th, Koyote Kim Jong-min and Baek-ga will appear and reveal their honest desire for marriage.
On this day, Seung-cheol Lee, the 'principal of Groom's School', warmly introduces Jong-min Kim and Baek-ga, saying, "People who are like a gift have come to celebrate Chuseok." Accordingly, Kim Jong-min introduces himself as "Koyotae's first person to get married, a 44-year-old fourth-year student, ready groom, No. 1 Kim Jong-min," and receives a warm welcome. Byeok-ga also introduces himself by saying, "I am a 4th grade student in the 2nd class (42 years old) who has no confidence in ever losing to Jong-min, number 2 Byeok-ga."
At this time, 'mentor' Moon Se-yoon asked a question about marriage, saying, "Don't bachelors have a phobia of holidays?" Kim Jong-min replied, "My mother sometimes says, 'I want to hug my grandson,'" and Baek-ga said, "Ever since I was young, I was brainwashed by my father to say, 'Don't get married early.' "My father says he got married when he was 20 and has no youth whatsoever," he said, starting the '4th Dimension Family Talk'.
When 'Mentor' Han Go-eun asked, "Who do you think will get married first (out of Koyote)?", Kim Jong-min expressed his responsibility as a leader by saying, "I think I should (get married) first so my younger siblings can go." However, Moon Se-yoon, a 'mentor' and best friend, surprises Kim Jong-min by summoning Shinji and Dindin, saying, "I've heard people around me say why (Kim Jong-min) can't get married."
In fact, Shinji reveals Kim Jong-min's strengths and weaknesses as a 'groom' at the level of a nuclear direct pitch. Leaving behind Kim Jong-min, who was hit to the bone, Shinji is said to be asked an 'IF question', "What if the only men in this world were close to Kim Jong-min?", raising curiosity about what kind of answer Shinji will give to this question.
On this day, Kim Jong-min said, "If you ask me if I have a girlfriend, I always keep it a secret," emphasizing that he is 'secret dating supremacist,' drawing everyone's attention. In response to Kim Jong-min's confession, 'new groom' Shim Hyeong-tak said, "Don't worry, your match will definitely appear. "That's why I succeeded in getting married," he said, giving advice. Kim Jong-min then laughs and replies, "What if I (have a girlfriend) now?" Shim Hyung-tak, surprised by this, said, "You showed up? The rumor is that he heated up the studio by jokingly saying, "I didn't know."
'Groom Class' will be broadcast at 9:30 pm on the 27th.
Taeyuna, Ten Asia Reporter youyou@tenasia.co.kr