TV
Lee Deok-hwa falls from a suspension bridge and dies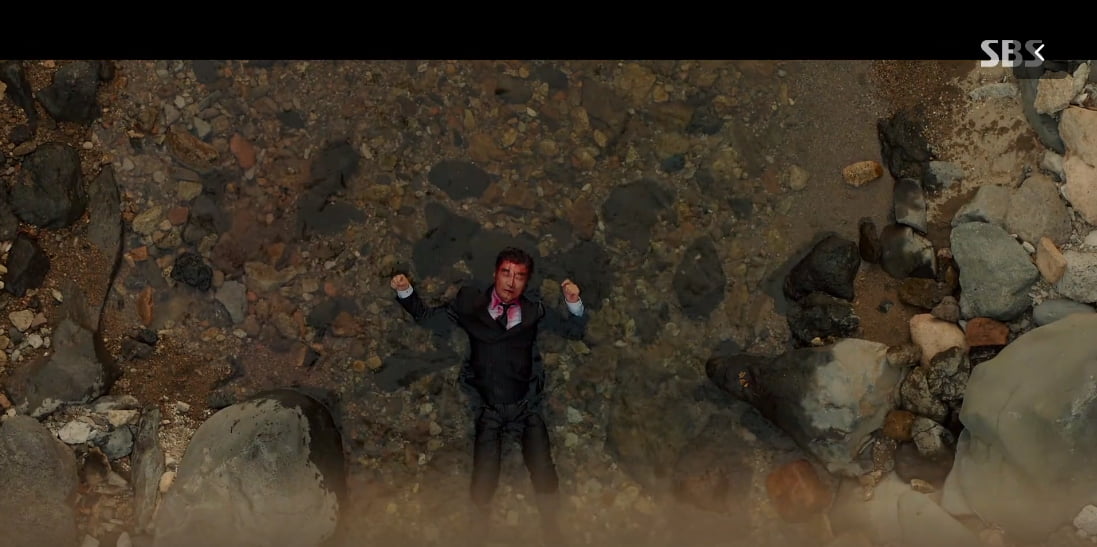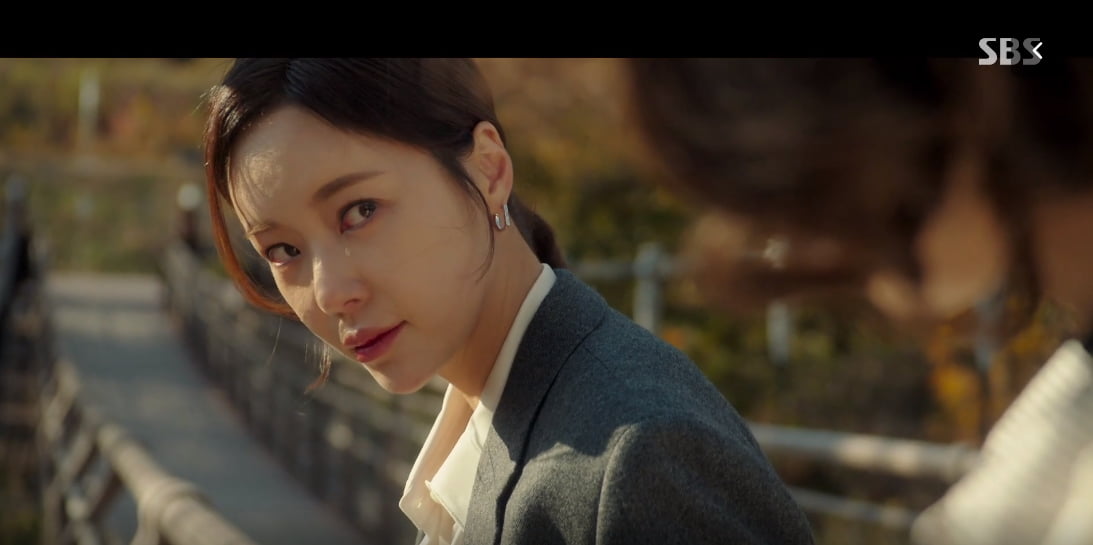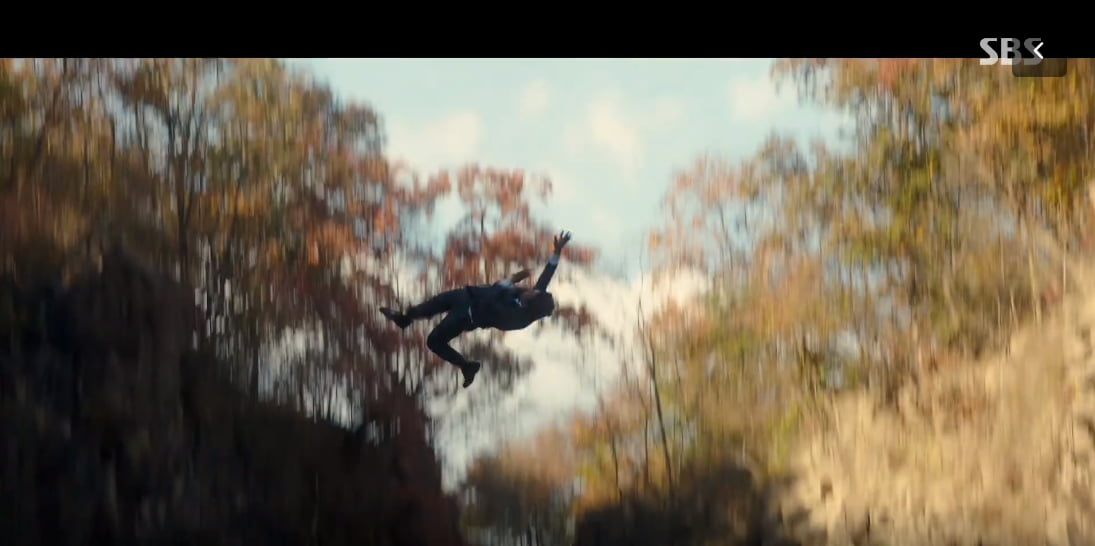 'Escape of the Seven' Hwang Jung-eum and Shin Eun-kyung's vicious collusion was shocking.
In the 4th episode of the SBS Friday-Saturday drama 'Escape of the Seven' (directed by Joo Dong-min, written by Kim Soon-ok, produced by Chorokbaem Media and Studio S), which aired on the 23rd, the villains who achieved victory again were depicted. Chairman Bang Chil-seong (played by Lee Deok-hwa) began taking revenge on those who manipulated and incited 'fake news' to avenge his missing granddaughter Bang Da-mi (played by Jeong Ra-el). The sight of Bang Chil-seong being killed by Geum Ra-hee (played by Hwang Jeong-eum) and Cha Joo-ran (played by Shin Eun-kyung) ahead of a press conference to uncover the truth brought another twist and caused confusion. In addition, the invisible hand that cleverly shakes the plate, helped Lee Hwi-so (played by Min Young-ki) escape from prison, and even appeared at the family funeral of Min Do-hyuk (played by Lee Joon), raising curiosity about who the mysterious person who paid a large amount of relief money was.
As the show entered a new phase with the death of Chairman Bang Chil-sung, viewership ratings also exploded. The 4th episode's viewer rating was 7.7% nationwide (based on Nielsen Korea), breaking its own record again and ranking first in the same time slot. The metropolitan area also recorded 7.3%, and the highest viewer rating at the moment soared to 8.7%. With the continued enthusiastic response, the 2049 viewership rating continued to rise to 2.0%.
On this day, Chairman Bang began revenge on Bang Dami's behalf. First, after learning about the mastermind from Joo Yong-ju (played by Kim Ki-doo), the main culprit of fake news, the 'Scarlet Letter', he decided to catch Yang Jin-mo (played by Yoon Jong-hoon). Punishment continued for Geum Ra-hee, who made a deal with 'The Scarlet Letter' out of fear that it would be revealed that 'Bul-ul-i' was his biological daughter. All property given to Bang Dami was confiscated. Next, they uncovered the fact that Cha Joo-ran was fake and was severely punished.
The villains in crisis sought to find a way to survive in their own way. Geum Ra-hee, who was on the verge of halting drama production due to withdrawal of investment, joined hands with Cha Joo-ran. It was decided to get rid of Chairman Bang before his will was revised. If all goes according to plan, Chairman Bang's building belonged to the borrower and the property belonged to the child who was to be born in the future. Yang Jin-mo was also overcome with a sense of crisis after learning that Bang Da-mi was the granddaughter of Chairman Bang Chil-sung. Sensing that he had touched a huge beehive, he decided to strike the player before being beaten by Chairman Bang.
Han Mone was relieved when Bang Dami, who was covered in all the scandals she had committed, disappeared. However, the flower road soon turned into a thorny road. Due to the revelations made by Park Nan-young (played by Seo Young-hee), who suddenly came to the script reading site, the drama was once again in danger of being withdrawn. When even Yang Jin-mo drew a line, Han Mo-ne visited Geum Ra-hee, the current CEO of her agency. Han Mo-ne begs Geum Ra-hee, who presents the termination contract, to help her, saying that she will make a lot of money if this matter is resolved well. Hanmone's venom in making a deal by revealing the identity of the child's father was even scary.
A desperate crisis also came to Geum Ra-hee and Cha Ju-ran. I heard that Chairman Bang was holding a press conference. Geum Ra-hee, whose priority was to stop him, chased after Chairman Bang with Cha Ju-ran. However, Chairman Bang headed to Deokseon Park instead of the press conference hall. Because I received a call from Lee Hwi-so, who should be in prison. Chairman Bang was surprised to hear Lee Hwi-so say that he came out after receiving a two-hour opportunity from a lawyer sent by Chairman Bang. Because he did not send a lawyer. This was someone's plan. As expected, the detention center was in an uproar after Lee Hwi-so assaulted the lawyer and escaped from prison.
Surprisingly, the world was on the side of the wicked. Chairman Bang, who went out to meet Lee Hwi-so, died at the hands of Geum Ra-hee and Cha Joo-ran. Geum Ra-hee and Cha Joo-ran's vicious conspiracy to throw Chairman Bang off the bridge to escape the crisis was successful. He covered up the truth and even received Chairman Bang's inheritance. And the two smiled as Chairman Bang's death was also disguised as Lee Hwi-so's actions.
Meanwhile, there was no end to the evil deeds of the wicked. This is because Yang Jin-mo ordered 'The Scarlet Letter' to set fire to Park Nan-young's house. The fire even engulfed the house of Min Do-hyuk, who lived above Park Nan-young. In fact, this was also Yang Jin-mo's plan. In order to thoroughly crush Min Do-hyuk, who was trying to find out who was behind him, so that he could never wiggle again, he threatened Noh Paeng-hee (played by Han Bo-reum) and turned Kang Ki-tak (played by Yoon Tae-young) into a villain, and Min Do-hyuk once again loyally set the tone. Min Do-hyuk, who lost his family without even knowing it, fell into great sadness.
'Escape of the Seven' is becoming more intense with each episode. The villains' evil deeds became more and more bold, and the mystery amplified. Attention is focused on whose instructions Detective Nam Cheol-woo (played by Jo Jae-yoon) was receiving to frame Lee Hwi-so for murder, and who designed another plan by getting Lee Hwi-so out of prison.
Meanwhile, SBS' Friday-Saturday drama 'Escape of the Seven' airs every Friday and Saturday at 10 p.m.
Ryu Yae-ji, Ten Asia Reporter ryuperstar@tenasia.co.kr