TV
Jeon Hyun-moo, a sexy man with a high level of Chinese skills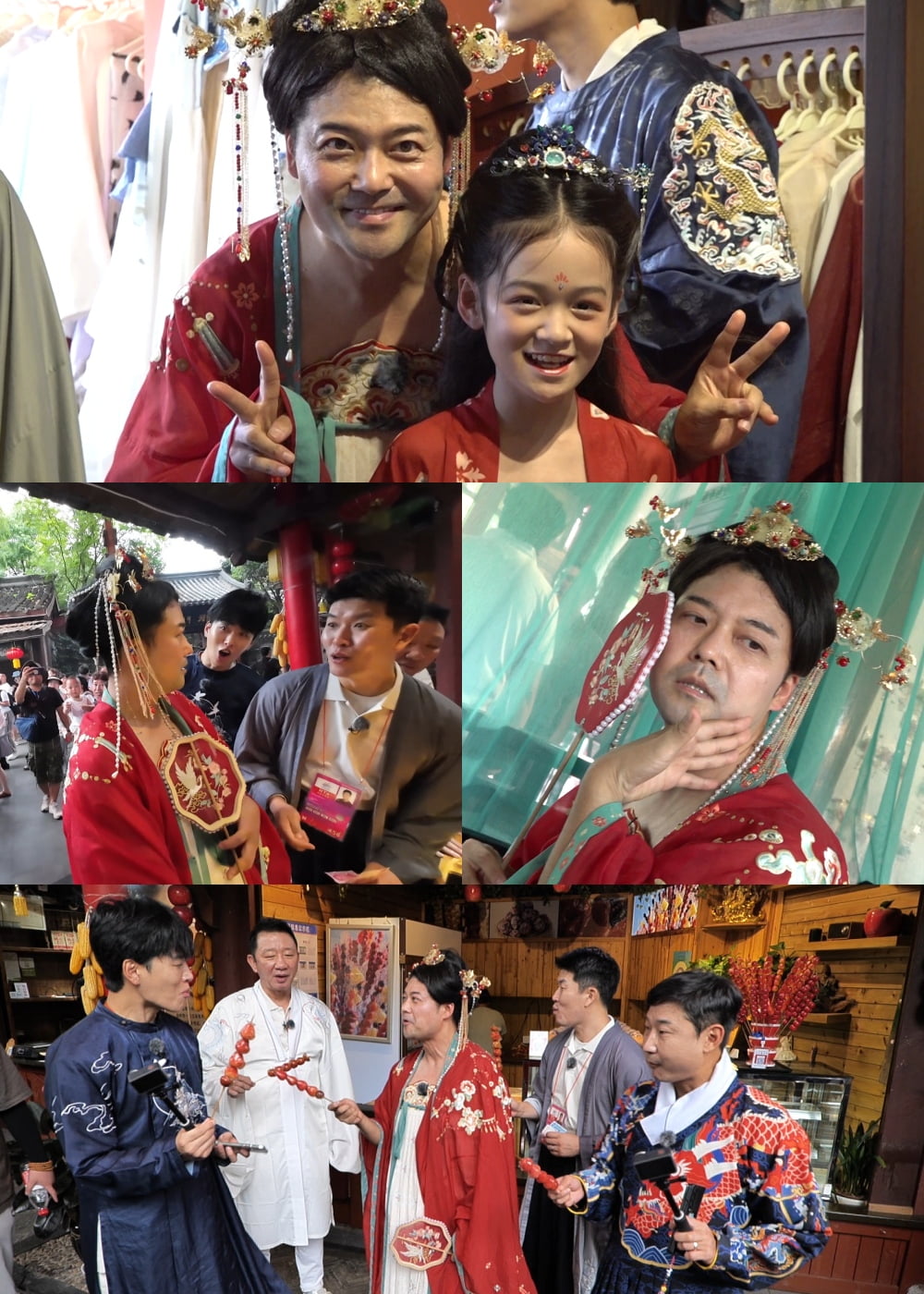 Jeon Hyun-moo of the real sports entertainment show 'Chosun Sports Council', which has entered full-fledged 'Hangzhou Asian Games mode', not only shows off his 'Empress Wu' look that shows off his beautiful eyes, but also reveals his high-level Chinese skills that do not require an interpreter.
In 'Chosun Sports Council', which will be broadcast on the 22nd, the journey of Jun Hyun-moo, who secretly followed the troublemaker members Heo Jae, Kim Byeong-hyun, Lee Cheon-soo, and Jo Jung-sik to Hangzhou, will be revealed. As soon as he landed at the airport, he exuded the dignity of a 'brain-brained announcer' and presented a perfect report, earning praise from the production team.
Afterwards, Jeon Hyun-moo arrived at 'Songseong Theme Park', which is a folk village in Hangzhou, and visited the Song Dynasty traditional clothing room, and began to ask in fluent Chinese, "Do you have a style that kings wear?" Jeon Hyun-moo, who is able to communicate well without an interpreter, looked at various costumes and chose the 'empress' costume. As he was throwing it away, he appeared in front of the members wearing a wig and a fan. The reactions of the members who saw 'Mu Jo-hyeon (?)', who is avoiding Wang Jo-hyeon in 'A Heavenly Woman's Soul', will be revealed in this broadcast.
Meanwhile, Jeon Hyun-moo's excellent Chinese skills also shined at the Tanghulu ordering site with the members. As if nothing had happened, Jeon Hyun-moo continued to order fluently, saying, "What is the most delicious thing here?" and "There are five of us." The members, who had gone through all kinds of difficulties after coming to Hangzhou, clicked their tongues.
Jeon Hyun-moo, who showed off his English skills at the soccer A match site and his Chinese skills in Hangzhou,'s 'empress-like beauty' and outstanding performance as a brainy man, will be broadcast on TV CHOSUN's real sports entertainment 'Chosun Sports Council' at 10 pm on the 22nd (Friday), the day before the opening of the Asian Games. ' You can see it in episode 8.
Ryu Yae-ji, Ten Asia Reporter ryuperstar@tenasia.co.kr