TV
Han Hye-jin "I never told my ex-boyfriend that I loved him"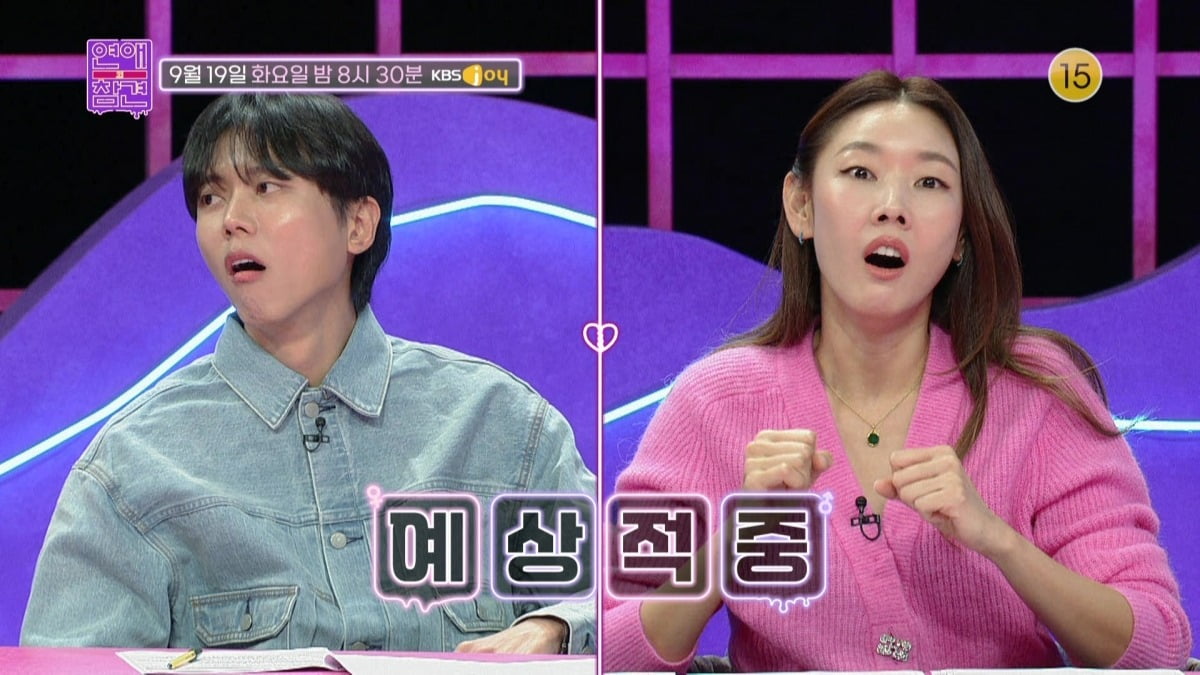 In the 193rd episode of KBS Joy's entertainment program 'Love Meddling', which will be aired on the 19th, the story of a troubled woman who is upset because her boyfriend does not express his love through skinship or words in public places and their values on expressing affection are different is revealed.
A troubled woman who has been in a relationship for 10 months sometimes feels disappointed with her boyfriend, who is not good at expressing affection through words and physical contact. However, even though he lacks the feeling of 'flirting', she sees the caring side of her boyfriend that shows through actions rather than words. I feel loved.
Kim Sook-eun, a 'meddling lover in love', saw her boyfriend become embarrassed just by seeing other people's expressions of affection, strongly reject every time a troubled woman attempted to make light skinship outside, and did not respond even to cute expressions of affection through a smartphone messenger. "It's even weirder that you never show affection," he said, showing a puzzled look.
"I've never done it even with my family. The troubled woman, who took active action to change her boyfriend, who said, "It's not easy to say that," confessed her upset feelings, saying, "Why don't you tell me you love me?", but her boyfriend said, "I said it's definitely not easy, but if you're like this, I'll "I can't help but feel like they're ignoring me," he said, expressing his disappointment.
While they were spending time together at home, her boyfriend's smartphone vibrated, and one day, when the distressed woman was feeling more and more suspicious of his actions in a hasty attempt to hide it, she said "I love you," which he had never said to her in over 300 days of dating. He is very disappointed in how easily he speaks to OO, and the MCs who see this react in surprise, saying "It's real" and "It's creepy."
The five MCs of 'Interference in Love' have conflicting opinions on a troubled woman who understands her boyfriend's dislike of words and actions expressing affection in public, but still wants to express his love for her.
Kwak Jeong-eun, who said she rarely said "I love you" when dating, said, "Not everyone likes kissing on the street," and understands her boyfriend's behavior, but Seo Jang-hoon said, "Even the same rejection can make it less embarrassing." Point out your boyfriend's behavior.
Joo Woo-jae says, "Rather than saying 'I love you' too much, I like saying "I loved you" right before this life ends." At the same time, Joo Woo-jae confesses, "I never once told my ex-lover that I loved him." Han Hye-jin also said that she does not say "I love you" to her lover, saying, "It doesn't contain all my feelings."
'Love Interference' will be broadcast at 8:30 pm on the 19th.
Taeyuna, Ten Asia Reporter youyou@tenasia.co.kr