TV
Uie decided to take on troublemaker Ha Jun's personal training to pay off her private loan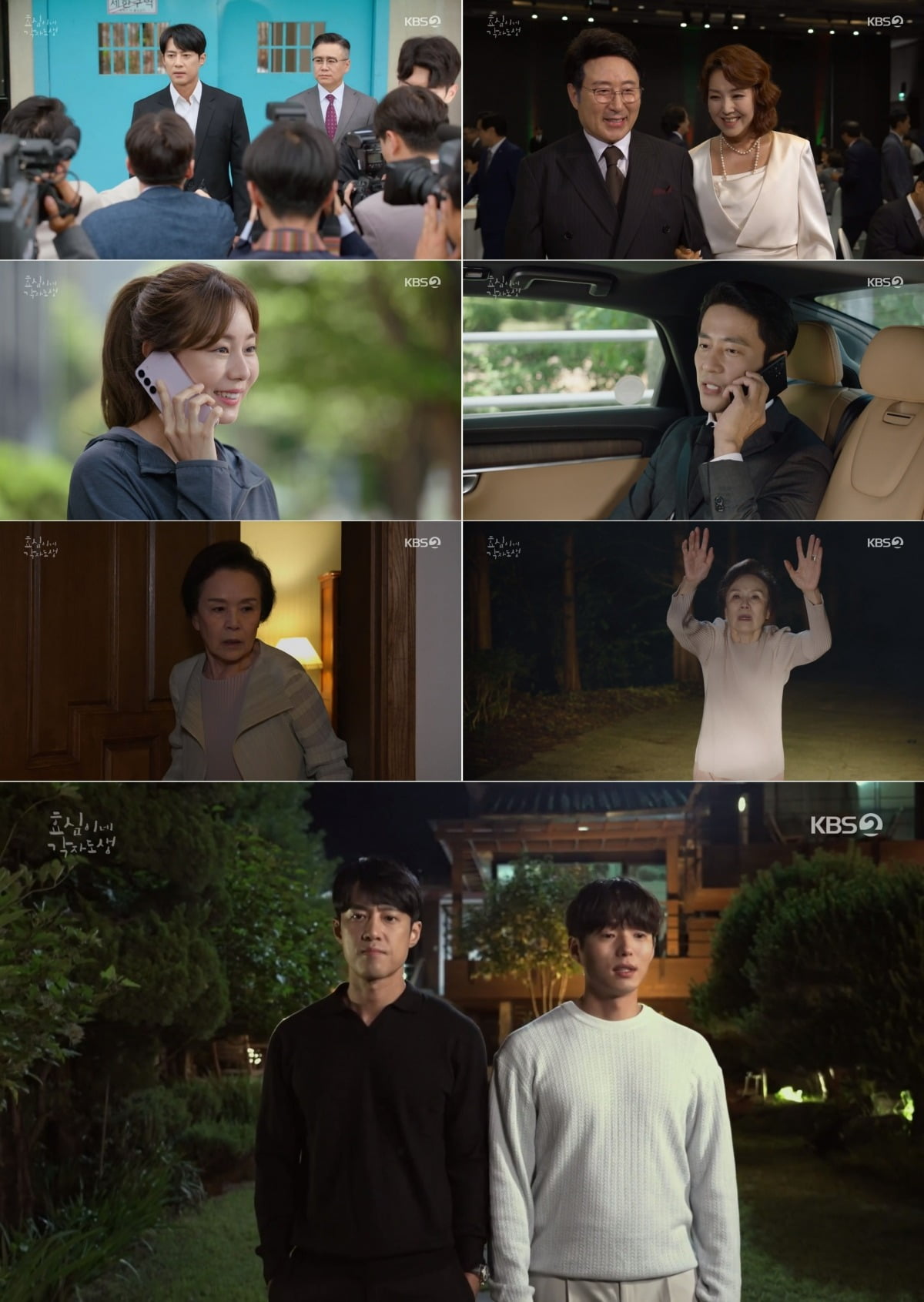 Uie from 'Live Your Own Life' has once again become 'Simcheong, a dutiful daughter' for her mother. He decided to repay the private loan on behalf of his mother Yoon Mi-ra, who was injured at work. Accordingly, Jinsang member Ha Jun took charge of PT at 5 am, raising expectations for the start of a romantic relationship between the two. The viewership rating (Nielsen Korea) rose from the previous episode, reaching a national average of 18.4%, and the highest viewership rating per minute rose to a maximum of 20.3%.
In the 2nd episode of KBS 2TV's weekend drama 'Live Your Own Life', which aired on the 17th, Hyosim (played by Uee) encountered Tae-ho (played by Ha Jun), a 'cheap member' whom she hoped she would never encounter again. As per my usual routine, I was doing personal exercise before the center opened at 6 o'clock, but there was a member who came to the center from 5 o'clock. It was Tae-ho, who, after getting into an accident at Han River Park, behaved harshly, treating her like a woman who was manipulating her filial piety. Hyosim was not allowed to enter before the unprepared opening time, and Taeho had to wait for an hour standing at the entrance. It was the moment when the two people, who had been intertwined since their first meeting, solidified their 'dislike'.
In fact, Taeho's 5 am workout had already been agreed upon with the fitness center representative. The CEO could not miss Taeho, the head of the planning department of the conglomerate and a super VIP member, and brought up the opening time for him. And Tae-ho was entrusted to Hwang Chi-san (Noh Sang-bo), the trainer with the lowest sales performance. Originally, Hyosim was in charge of opening, but Hyosim, who did not want to get involved with Taeho as much as possible, pretended not to know about Chisan's SOS.
However, Hyosim had an ambush. It was her mother Seon-sun (played by Yoon Mi-ra). Hyosim was very angry because her family was causing accidents every day, and this time, she made up her mind that she would never repay the debt owed to her mother and younger brother Hyodo (Kim Do-yeon). Therefore, Seon-sun started working at a meat restaurant to earn money on her own. However, Seon-sun's eight-year-old daughter may not have been wearing 'daily clothes', and while cleaning the grill, she got burned by charcoal fire. Hyo-shim, who rushed to the hospital a month later, felt sad as soon as she saw her sick mother, and her angry feelings completely disappeared. Seon-sun, who knew such filial piety best, delved into her daughter's weak heart. Hyosim decided to repay the debt again on behalf of her mother, who was unable to work.
Hyosim, who needs to earn more than she does now, eventually took on the role of Taeho's PT, which she had avoided. Accordingly, he said to Tae-ho, who entered the center at 5 am, "I am Lee Hyo-sim, the dedicated trainer in charge of Kang Tae-ho's exercise from today. "Please take care of me," he said, giving a formal greeting. However, Taeho also disliked Hyosim. The ending, where Hyo-shim fights back with a bright 'business smile' without paying attention to Tae-ho's sharp gaze as he stares at Hyo-shim, marked the beginning of a bickering romance that is more anticipated in the future.
Tae-min (Go Joo-won), Tae-ho's cousin and the head of Taesan Group's management headquarters, was released from prison after one year. While Taemin was imprisoned for soliciting and giving bribes on behalf of his father, Jin-beom (played by Noh Young-guk), Jin-beom was promoted to chairman. Tae-ho congratulates Tae-min on his release from prison and subtly asks about the whereabouts of his grandmother Myeong-hee (played by Jeong Young-sook). However, Taemin calmly said, "I plan to look for my grandmother in earnest," and avoided Taeho's arrows of suspicion with a poker face. However, it was revealed that he was a member in charge of Hyosim. When he spoke to Hyosim on the phone for the first time in a long time, his flushed face and voice were much brighter than usual. It was a moment where an exciting love triangle was depicted, showing that he did not think of Hyosim only as a trainer.
Meanwhile, Myeong-hee escaped from where she was imprisoned by giving her bodyguard a drink containing sleeping pills that she had secretly hidden. Tensions also grew as to whether she would be able to meet her grandson Tae-ho, who returned after giving up his studies in the United States to find his grandmother.
Kim Ji-won, Ten Asia reporter bella@tenasia.co.kr