TV
Broadcaster Dex, "My ideal type is someone who is wise and works hard at his job."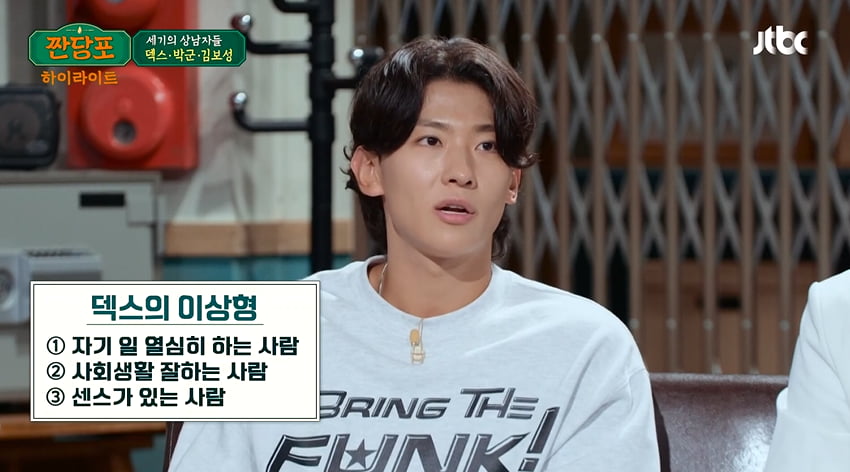 Dex revealed that his ideal type is a wise person.
Dex, Park Goon, and Kim Bo-seong appeared as guests on JTBC's 'Jandangpo', which aired on the 12th.
On this day, Dex revealed an episode while working as a UDT. Dex left his UDT bag as collateral at 'Jjandangpo' and introduced his active-duty combat uniform and sunglasses he inherited from his senior.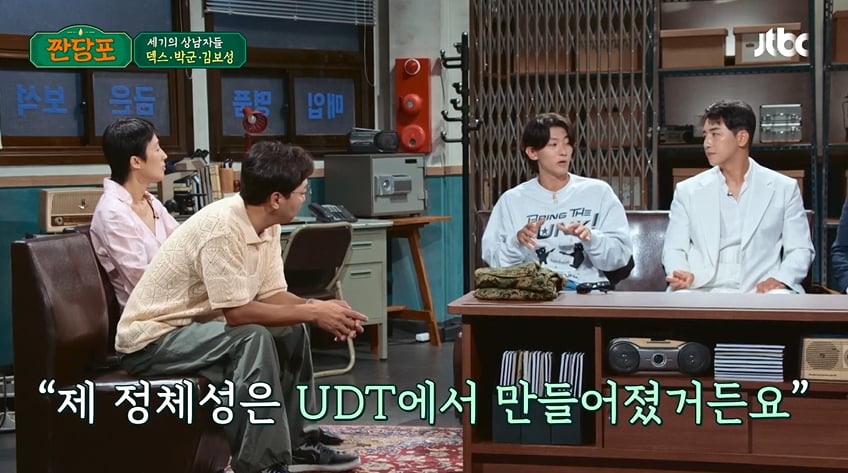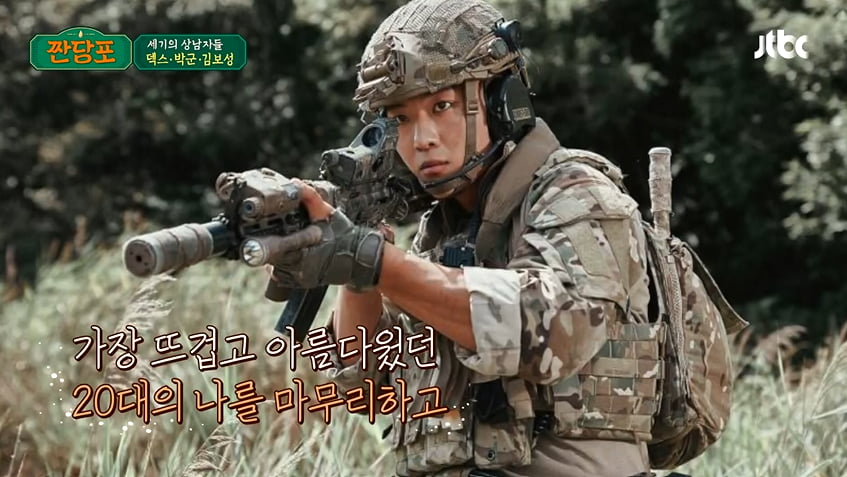 Dex said, "I went to UDT in my early 20s and came out in my mid to late 20s. If I were to ask you to describe yourself in your 20s, it would be three letters: 'UDT.' This means that as we approach 30, we will leave the hottest and most passionate people in our 20s here and create a new 30s. "Everything," he said. He added, "My identity was created at UDT. Going to UDT was the best thing I did."
MC Hong Jin-kyung asked Dex why he enlisted in UDT. Dex expressed his convictions, saying, "As a career soldier, I applied and went. When I was told I had to join the military, I had two thoughts: either it would be a very comfortable place or it would be a completely difficult place. I didn't want to make it ambiguous."
He continued, "Isn't it compulsory service anyway? I didn't want to waste my time there. If it was going to be comfortable, I wanted to do it comfortably, or if it was going to be difficult, I wanted to leave my life behind because it was difficult." Everyone was surprised.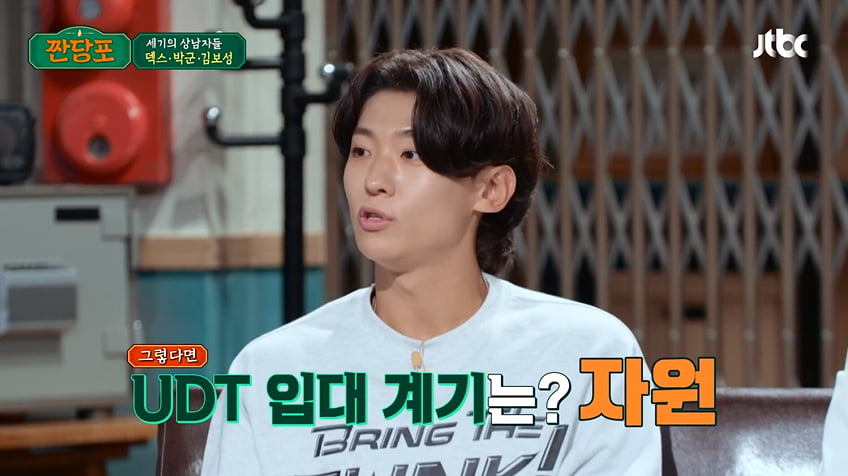 Dex, who said he has never regretted joining UDT, also described the training he was most afraid of. Dex explained, "You have to go down 15 meters from the sea bare-body and then come back up. There are no oxygen tanks. You have to come up with a fluorescent substance to be recognized."
When doing this training, Dex said, "It's so scary because I can't see at all. All kinds of thoughts come to mind, 'Where will the end of the water be?'" In response, Park also added, "This is a training exercise where you have to go down vertically to reach 15 meters, but if you go diagonally out of fear, it could be 18 meters."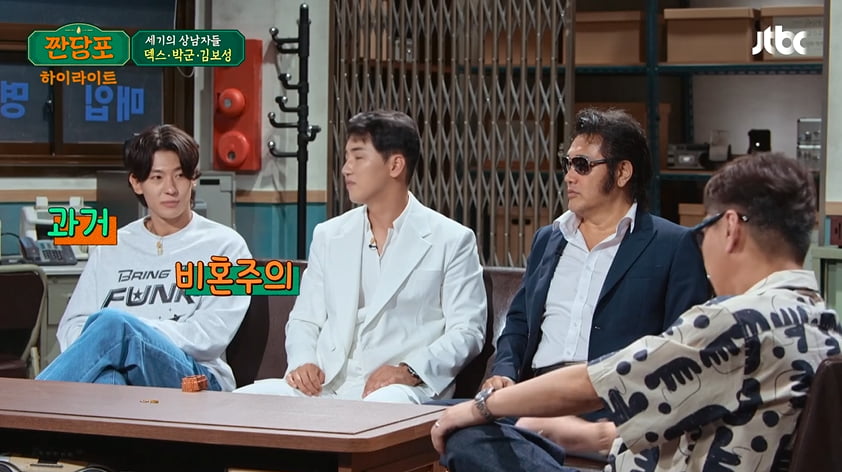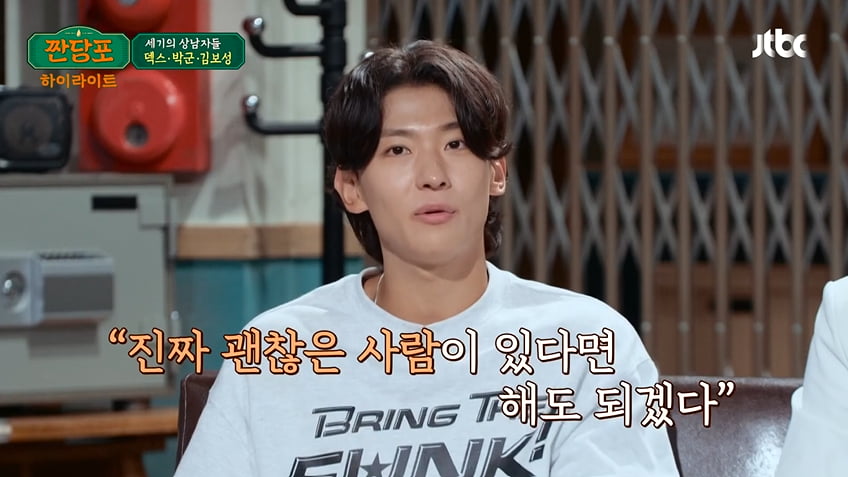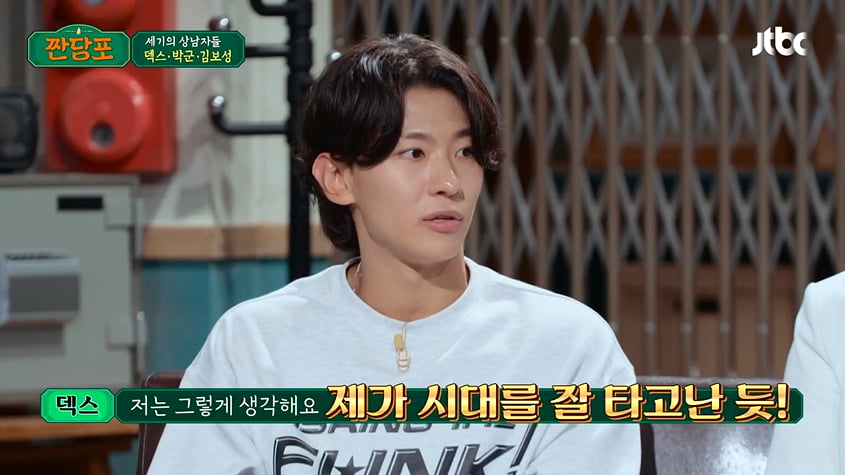 Dex also revealed his dating style. Dex confessed, "I act bluntly in front of the opposite sex I like. I want to be nice to them, but I hide my shameful feelings. If I treat the opposite sex kindly, the relationship will never develop into a romantic relationship."
When asked if he was thinking of getting married, Dex explained, "I was originally not going to get married, but as I entered my late 20s, my thoughts changed to 'I want to get married if I have a really good person.'" He also said that his ideal type is "I like a wise person. I like someone who works hard at his job. I want someone who is good at social life and has good sense."
Dex, who was asked, "I can meet anyone if I put my mind to it now," answered honestly, "I think I was born with the times. In the past, gentle men were popular. These days, I find a little indifference attractive."
Reporter Ha-neul Lee, Ten Asia greenworld@tenasia.co.kr