TV
'Obscene controversy' Hwasa and 'bulimia' Lee Soo-hyun respond cheerfully to sharp criticism
singer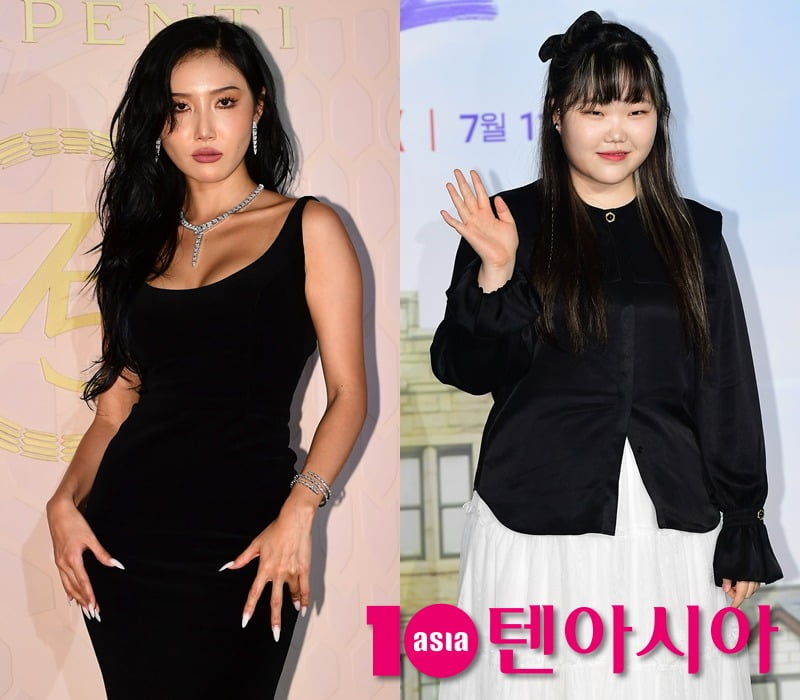 Singer Hwasa mentioned the hardships she suffered due to the controversy over her obscene performance. AKMU Lee Soo-hyun also indirectly mentioned slump and bulimia.
Hwasa, who made a comeback with her new song 'I Love My Body', appeared on KBS2's 'The Seasons - AKMU's One Day and Five Night' broadcast on the 8th.
Hwasa, who debuted in 2014 with AKMU, said, "I like Lee Chan-hyuk's My Way. I find people who are unwavering and have a strong will to be cool. One of them is Lee Chan-hyuk." Lee Chan-hyuk responded, "I know what a hard heart is," and "Hwasa is also famous for having a hard heart."
Hwasa, who recently signed an exclusive contract with P-Nation, headed by Psy, mentioned the time when she faced controversy over obscenity, saying, "Senior Psy sent me 'I Love My Body' right away when I was having a hard time." The 19-year-old's performance at a university festival prior to Hwasa received a lot of criticism for being sensational.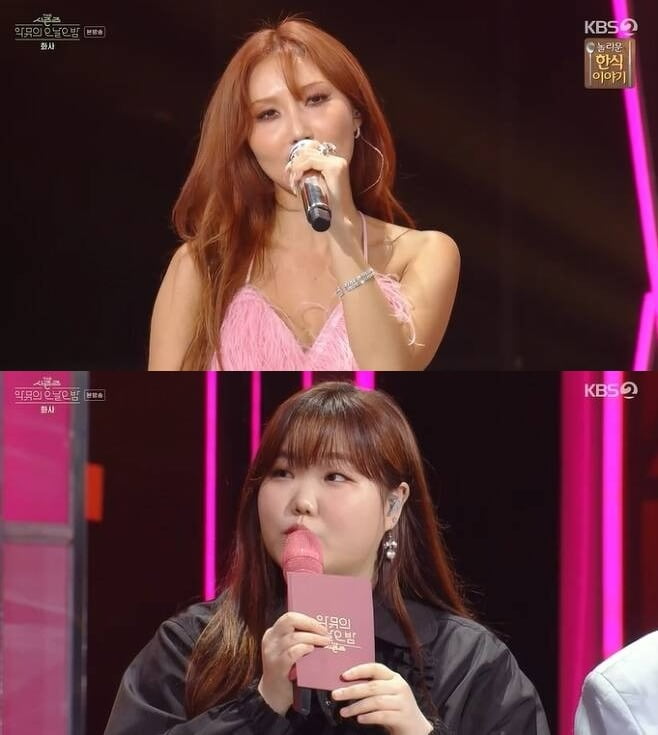 Hwasa said, "It was very noisy at the time," and "I wondered if they would send me a song like this while there was so much commotion. It was a song that gave me such cheerful and positive energy. I felt like it awakened a mindset that I had forgotten."
Lee Soo-hyun, who recently gave an explanation for gaining weight, also sympathized and said, "I'm a little noisy, too," and asked, "I want to know the meaning of 'I Love My Body,'" and Hwasa explained, "It's a song about loving myself."
Lee Soo-hyun previously confessed to a slump and bulimia. He also revealed that he has almost completely cured his bulimia, but is still overcoming his slump. When some netizens pointed out her self-management after seeing her gain weight, Lee Soo-hyun said, "I can't lose weight because people keep telling me I'm cute and adorable."
Taeyuna, Ten Asia Reporter youyou@tenasia.co.kr