TV
Drama 'Destined with you' actor Rowoon says to Jo Bo-ah, "No. This is love."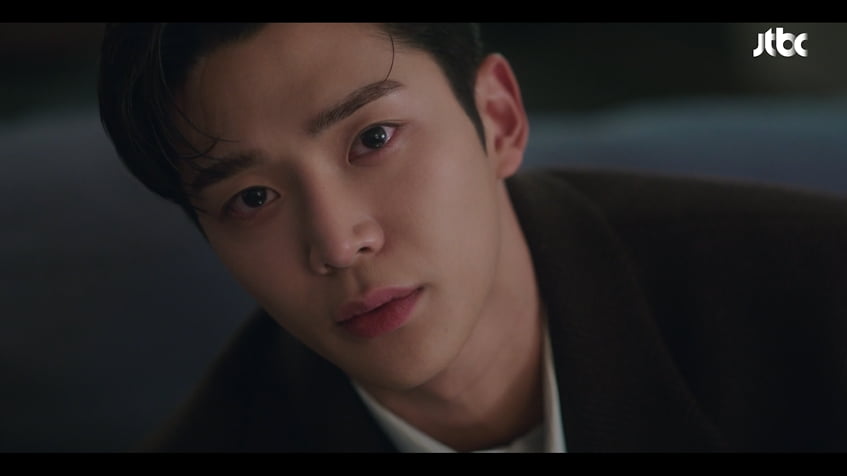 'Destined with you' actor Rowoon revealed his feelings for Jo Bo-ah.
In episode 6 of the JTBC Wednesday-Thursday drama 'Destined with you', which aired on the night of the 7th, Jang Shin-yu (played by Rowoon) got drunk and revealed his true feelings to Lee Hong-jo (played by Jo Bo-ah).
On this day, Jang Shin-yu woke up and could not remember anything about what happened with Li Hong-jo. Jang Shin-yu said, "Honestly, I don't remember anything. I think we kissed," and Lee Hong-jo said, "Oh, that? I heard you couldn't do it. It's like you have a constitution where you can't drink."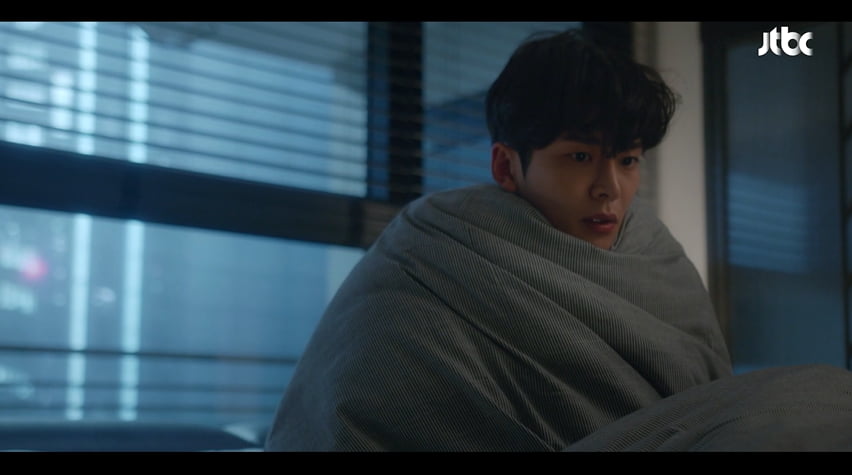 Lee Hong-jo ran into Kwon Jae-kyung (played by Ha Jun) and had lunch together. Two people eating lunch at a convenience store. Kwon Jae-kyung asked, "What happened to Shin Yoo-rang? How did you two become such a relationship?" Lee Hong-jo answered, "There's nothing in the relationship." In response, Kwon Jae-kyung added, "Men don't go to a woman's house after drinking unless it's a woman he likes."
Lee Hong-jo then said, "Thank you for the flower basket. It's the first time I've received something like that in my life," but Kwon Jae-kyung responded that she didn't send it. Kwon Jae-kyung said firmly, "Isn't it Jang Shin-yu? Throw away the flower basket. Unless you want to receive the heart of the sender."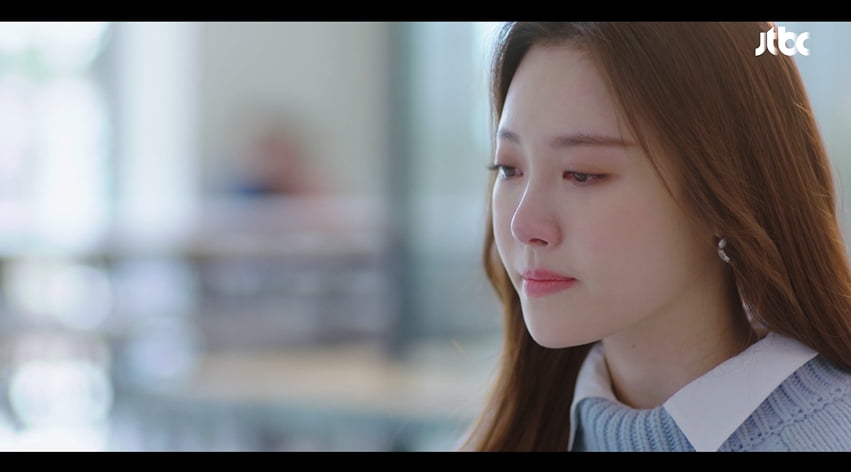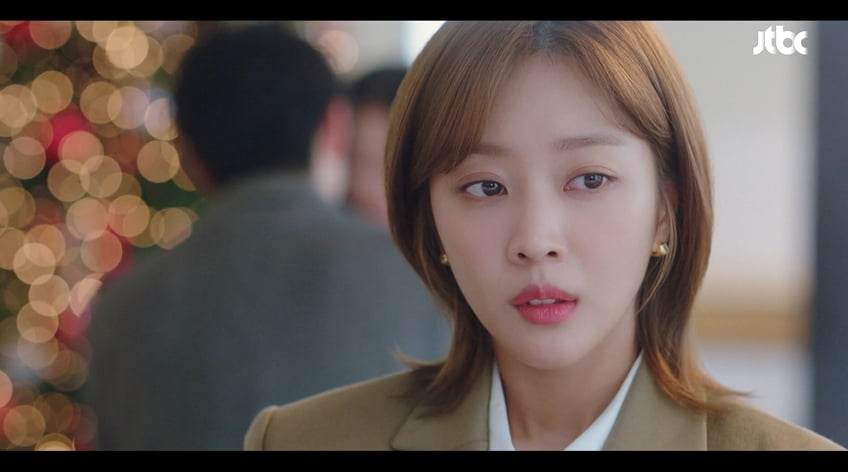 Lee Hong-jo, who went to the cafe after receiving a call from Yoon Na-yoon (played by Yura), received an apology. Nayun Yoon admitted her mistake, saying, "I thought you were doing well after dropping out, but I heard that your father passed away. I don't know how much I cried when I heard that story. Please forgive me." Lee Hong-jo, who heard this, said, "It's not your fault that my father died," and handed a tissue to Na-yoon Yoon, who was crying.
At that moment, Jang Shin-yu came into the cafe, and Yoon Na-yoon said, "I wanted to meet the three of you once. I wanted to introduce you." Lee Hong-jo, who was uncomfortable, left the cafe saying, "I'm busy," and muttered, "I feel dirty, like I got caught cheating."
That night, Jang Xinyu called Li Hongcao, and Li Hongcao asked, "Did you send the flower basket?" In response, he honestly confessed, "I just thought about it, but I guess he went. I miss him. I don't really feel like I'm straddling him."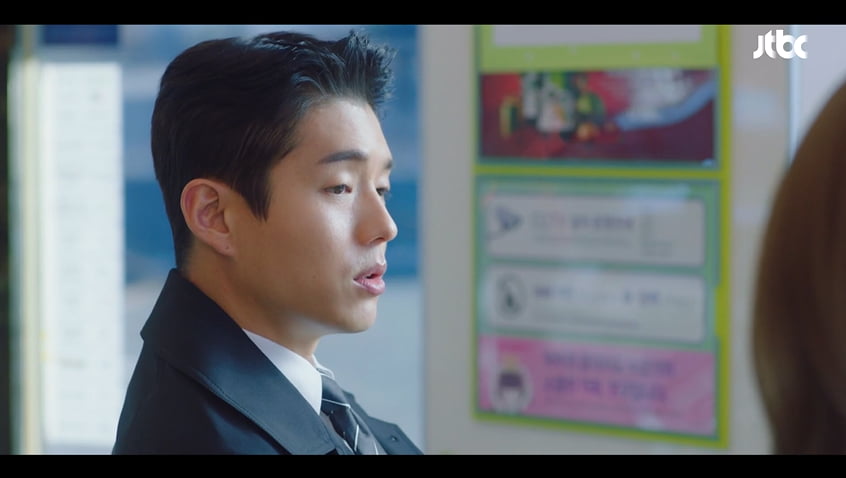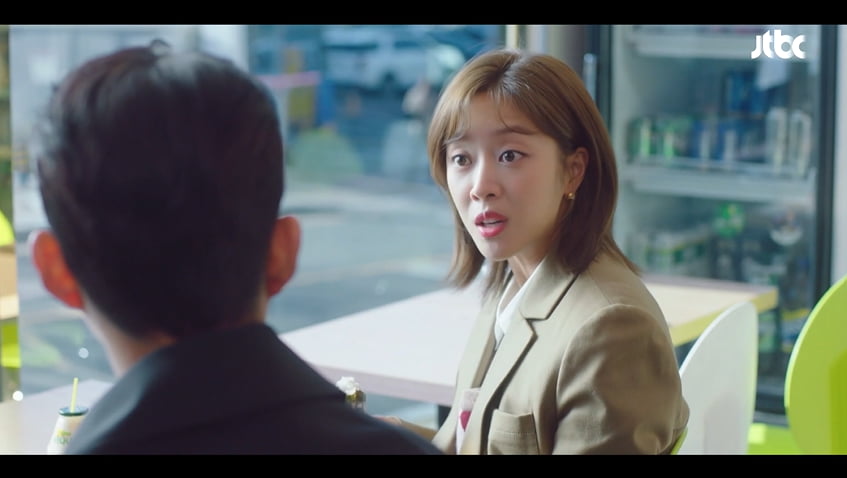 Hongjo Lee recalled what happened the previous day. Jang Shin-yu revealed that his drunkenness was a kiss and went up to Lee Hong-jo's face and fell asleep. Jang Shin-yu, who was drunk, said, "Do you know how heartbreaking it was to hear about your father? When I see you, I want to cry. Living in the same house as Kwon Jae-kyung is also very annoying. Do you really think this is because of witchcraft?" Lee Hong-jo said. He answered that it was because of witchcraft. To this, Jang Shin-yu added, "No, this is love." However, Lee Hong-jo expressed his disappointment, saying, "I made people feel awkward by saying strange things for no reason. I don't even remember."
The two tried to break the spell and made an amulet to keep in Zhang Xinyu's arms. Jang Shin-yu called Lee Hong-jo again and said, "It's a refreshing morning. I didn't think of you at all all night." Lee Hong-jo, who was in a good mood, met Kwon Jae-kyung and drove to work together. Lee Hong-jo couldn't hide his excitement when asked to go to the abandoned dog protection center together, and Jang Shin-yu showed his jealousy by throwing water on the car he was driving.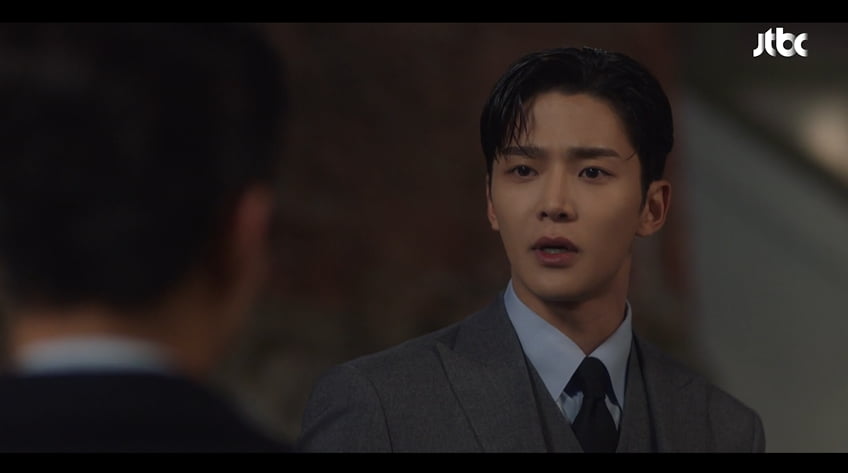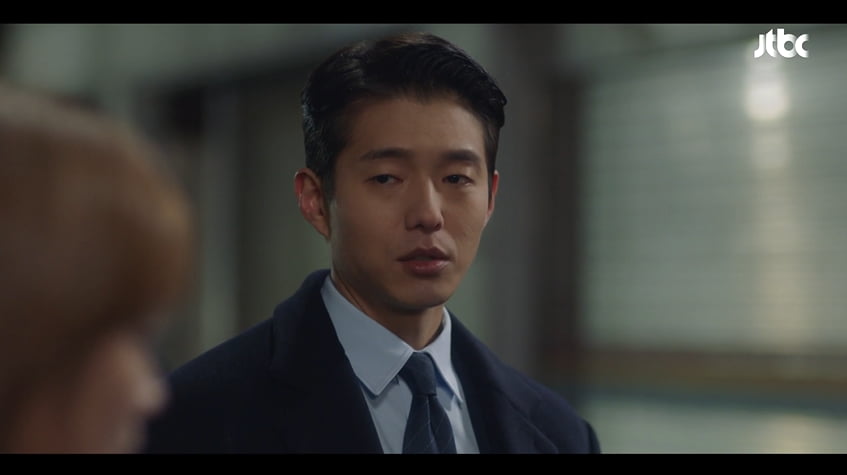 Afterwards, Jang Shin-yu, who went to the front of Lee Hong-jo's house, said, "This is a 'flower spirit' (榮). I almost ruined it because of you. Can't you even tell the difference between a 'sacrificial spirit that prevents disaster' (禜) and boasting?" Lee Hong-jo said, "Is it because you were nervous?" "See, I made a mistake by continuing to make you feel awkward. Didn't I tell you that I love you?" Jang Shin-yu asked, "You said you never liked me, but why did you say you were nervous?" Lee Hong-jo replied, "I know you were drunk and injected." In response, Jang Shin-yu emphasized, "I didn't say anything because I was drunk."
However, Kwon Jae-kyung, who witnessed the two people, asked, "Why are you here when you said it was resolved?" Jang Shin-yu said, "I haven't resolved it. I said I love you. I call Lee Hong-jo."
Reporter Ha-neul Lee, Ten Asia greenworld@tenasia.co.kr