TV
Jo Bo-ah, lonely inner emotions in a bright face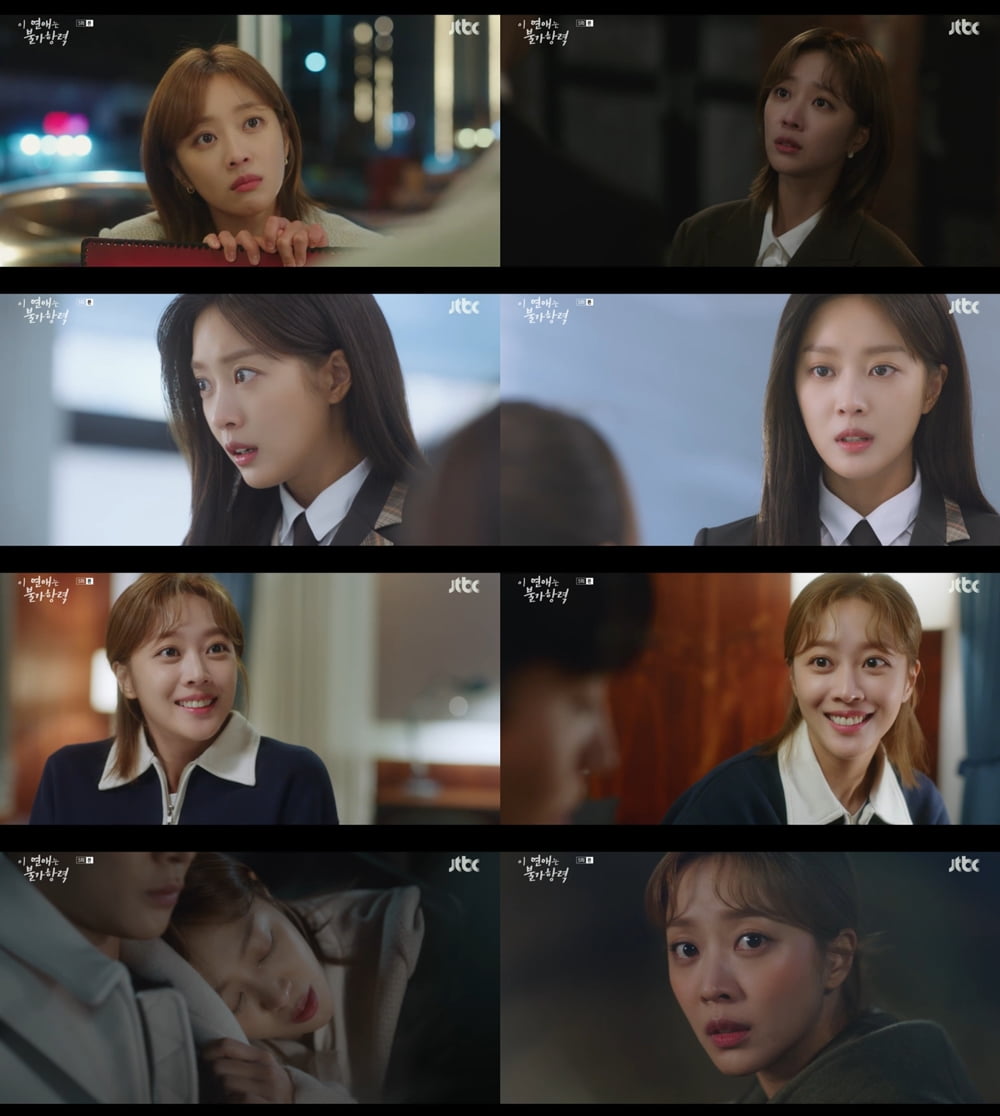 Actress Jo Bo-ah increased viewers' immersion with her detailed emotional acting.
Jo Bo-ah showed Hong Jo's lonely school days and the love triangle that ignited in earnest in the 5th episode of JTBC's Wednesday-Thursday drama 'This Love Is Force Majeure' (written by Noh Ji-seol, directed by Nam Ki-hoon, produced by SLL and C-JeS Studio), which aired on the 6th. .
Jo Bo-ah, who previously brought a smile to the faces of those who saw her with her bright and positive appearance, revealed her heartbreaking past history of being bullied by Na-yeon (played by Yura) and losing her father. Hongjo eventually dropped out of school because he could not stand Nayeon's bullying, and later lost his father in an unexpected accident while on a trip. Accordingly, Jo Bo-ah evoked emotional synchronization by depicting Hong Jo's confident but lonely inner emotions in detail.
In particular, Jo Bo-ah shed tears of self-reproach, saying, "If I had just gone to school even if I was bullied, my father wouldn't have died," making not only Shin Yu (played by Rowoon) but also viewers blush.
Next, Jo Bo-ah not only gave a tearful performance that touched the heart, but also added to the fun of unfolding the confusing love triangle between Shin-yu and Jae-kyung (played by Ha Jun). Jae-kyung and Hong-jo's cute and honest affection as they became cousins brought excitement to the drama.
The sight of Hongjo being shaken by Shinyu's unstoppable flirting, which began in earnest, also became a point to watch. As episode 5 ended with Hongjo surprised by Shinyu's drunken kiss(?), which made him jealous of his relationship with Jae-kyung at the end of the broadcast, curiosity about the next episode is growing as to how Hongjo would have responded to Shinyu's unexpected behavior.
Meanwhile, Jo Bo-ah's fantasy romance comedy JTBC's 'This Love Is Force Majeure' is an irresistible romance between Lee Hong-jo, a low-ranking civil servant who obtains a banned book that was completely sealed 300 years ago, and Jang Shin-yu, a lawyer who becomes a victim of the banned book, on the night of the 7th. Episode 6 airs at 10:30.
Ryu Yae-ji, Ten Asia Reporter ryuperstar@tenasia.co.kr