TV
John Park "I noticed my wife's beauty when we first met, and I was attracted to her because she was the exact opposite of me."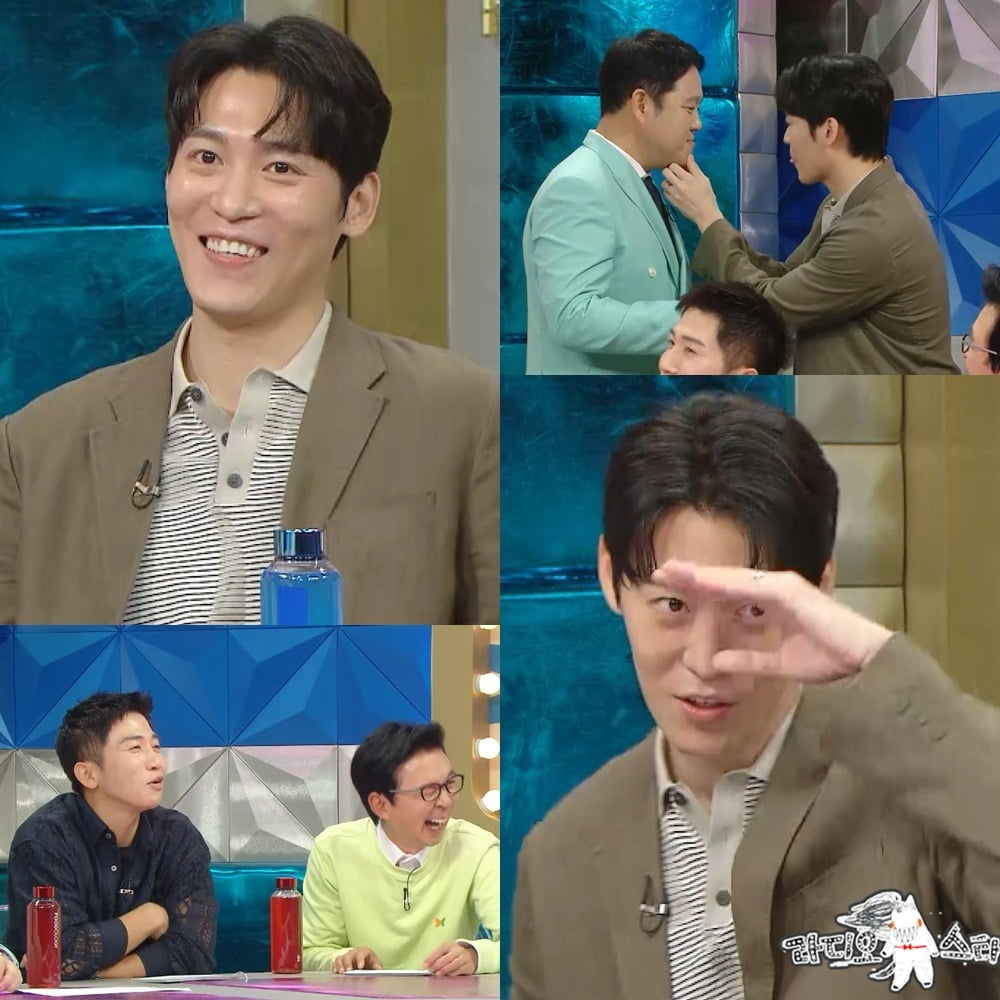 New groom John Park reveals his newlywed life, starting with his fateful first meeting with his wife, who has the exact opposite MBTI. It also raises curiosity by saying that he confesses that the 'rattling' image that was once loved in entertainment shows turned out to be a perfect acting for entertainment purposes.
MBC's entertainment show 'Radio Star', which will be broadcast on the 6th, will feature a special feature called '2023 Las Music Camp' featuring Koyote Kim Jong-min, Baekga, John Park, Hwasa, and Hong Seong-min. Solbi will appear as a special MC.
Singer John Park attracts attention by appearing on 'Las' for the first time in 6 years. He became a hot topic by grabbing Kim Gura's chin when he was a rookie in 2011, and revealed the reason why his agency stopped him from signing up ahead of his appearance in 'Las', foretelling image washing. However, from the beginning, John Park and Kim Gura made everyone burst into laughter with a bizarre two-shot where they grabbed each other's chins.
On this day, John Park was asked by Kim Gura, "You're 40, right?", perhaps because of his serious autumn man vibe. When Kim Gura is very surprised to learn that John Park is 34 years old this year, John Park's embarrassed response, "Do I look like I'm in my 40s?" makes people laugh.
John Park reveals the behind-the-scenes footage of the legendary stage in the audition program 'Superstar K2' that changed his life. He was not good at Korean, but when he got to sing 2AM's 'I Can't Let You Go Even If I Die', he memorized the entire lyrics like memorizing a foreign language. Upon hearing the story of how the lyrics 'Even if you push' became 'Push and push', everyone expressed 'strong' sympathy, raising curiosity.
John Park, who made his brilliant debut in the music industry as the runner-up in 'Superstar K2', reveals an episode of how he became a 'Pyongyang naengmyeon fanatic' thanks to Lee Juk, his 'entertainment father' and senior from the same agency. He, who became a hot topic as a 'Pyeongnaeng fanatic,' said, "I was pretentious," and surprised everyone by revealing the reason why he rejected the Naengmyeon advertisement that came in at the time, arousing curiosity about the reason.
John Park, who showed off his unexpected charm with the image of 'Dumbled' on entertainment shows, reveals the truth behind the 'Dumbled' concept, saying, "I'm finally confessing." In the past, when he was caught by a hidden camera during the 'Summer Variety Camp' special of 'Infinite Challenge', he acted because he thought the production team was expecting him to have a shaky image. As viewers began to believe that he was the real John Park, Kim Gura expressed deep sympathy for John Park's confession that he could not reveal the truth because he felt like he would be buried, arousing curiosity.
John Park, who has been married for two years, reveals his love story of falling in love at first sight with his wife, whom he met for the first time at an acquaintance's dinner, saying, "She was a woman with eye-catching beauty." He got married after a year and a half of dating, and as he lives as a newlywed with his wife, who has the opposite MBTI, he says he is attracted to people who are different from him. In response to John Park's story, Kim Gu-ra makes people laugh by expressing concern that "now is the time when differences attract people, but later it may be disappointing."
The truth about John Park's sweet newlywed life and turbulent concept can be found on 'Radio Star', which will be broadcast on the 6th.
Taeyuna, Ten Asia Reporter youyou@tenasia.co.kr